Opinion / Columnist
'Let's work on political reforms' - 'unprofitable servant who buried 1 talent,' verified voters' roll
13 Feb 2021 at 09:22hrs |
Views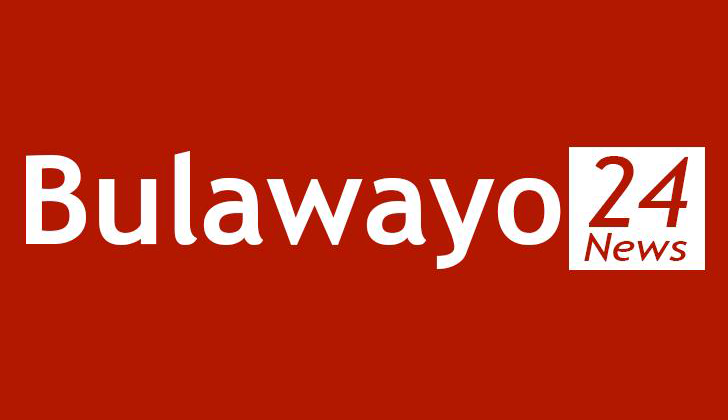 "Let's work on political reforms and we go to the next election. But if you are not a political actor like a political party, we support an all-stakeholders' platform, where we can have continuous discussion, but that relates to those who are not political parties. But political parties come to POLAD," said Lovemore Madhuku, one of the many opportunists Zimbabwe opposition leaders.
Madhuku and all his fellow opposition leaders have joined Mnangagwa's POLAD whilst other opposition leaders including Nelson Chamisa have shunned POLAD. The two opposition camps have two things in common, they all participated in the flawed and illegal July 2018 elections and they have all been calling for "political reforms". They are only paying lip-service to reforms because none of they would have participated in the July 2018 elections if they were serious.
One of the many reasons why the July 2018 elections was dismissed as a farce even before the first ballot was cast is ZEC's failure to produce a verified voters' roll.
How can an election process be judge free, fair and credible when one cannot verify and trace anything on those who voted. Without a verified voters' roll many eligible voters will be disenfranchised by denying them right to register, by posting their details incorrectly, etc., etc. For a regime like Zanu PF, with decades of vote rigging experience and a very well-oiled vote rigging juggernaut; the sky is the limit on the vote rigging opportunity.
What is shocking here is that the country's opposition leaders knew Zanu PF was rigging the elections, they knew that by participating they would give legitimacy to the vote rigging Zanu PF and still they participated because they were after the few gravy train seats Zanu PF was offering as bait.
"The worst aspect for me about the failure to agree a coalition was that both MDCs couldn't now do the obvious – withdraw from the (2013) elections," wrote David Coltart, MDC A Treasurer General, in his book, The Struggle Continues 50 years of Tyranny in Zimbabwe.
"The electoral process was so flawed, so illegal, that the only logical step was to withdraw, which would compel SADC to hold Zanu PF to account. But such was the distrust between the MDC-T and MDC-N that neither could withdraw for fear that the other would remain in the elections, winning seats and giving the process credibility."
In short, Mudhuku, Chamisa and the rest of the other 22 opposition leaders in July 2018 presidential race and the 130 political parties and God know how many independent candidates vying for the parliamentary seats all participated in the flawed and illegal July 2018 elections out of wickedness and greed. They are nothing but the "unprofitable servant'" in Matthew 25: 24 - 30!
"He also who had received the one talent came and said, 'Lord, I knew you that you are a hard man, reaping where you didn't sow, and gathering where you didn't scatter. I was afraid, and went away and hid your talent in the earth. Behold, you have what is yours.'
"But his lord answered him, 'You wicked and slothful servant. You knew that I reap where I didn't sow, and gather where I didn't scatter. You ought therefore to have deposited my money with the bankers, and at my coming I should have received back my own with interest. Take away therefore the talent from him and give it to him who has the ten talents.
"For to everyone who has will be given, and he will have abundance, but from him who doesn't have, even that which he has will be taken away. Throw out the unprofitable servant into the outer darkness, where there will be weeping and gnashing of teeth.'"
Of course, Chamisa and his fellow MDC leaders' call for political reforms must be dismissed with the contempt it rightly deserve since they are the ones who had the golden opportunity to implement the reforms during the 2008 to 2013 GNU. They failed to implement even one reform out of their wickedness and greed.
Mark my words; Chamisa, Madhuku, Mwonzora and the rest in the opposition camp are all gearing to participate in the 2023 elections with not even one token reform in place for the same reason as in the past - wickedness and greed.
The opposition know that without reforms Zanu PF will rig the elections and drag the nation deeper and deeper into this hell-on-earth we find ourselves stuck in. They know about the economic meltdown and the tragic human misery and deaths it has brought. They know all this stuff and they do not care!
Like it or not Zimbabwe's corrupt and incompetent opposition politicians are the "unprofitable servants" who will not use the one talent at their disposal to end the Zanu PF dictatorship and are calling for reforms to hide their betrayal and wickedness.
Like it or not MDC leaders will never ever deliver democratic reforms, free and fair elections and thus end the curse of rigged elections and bad governance. They had the golden opportunity to implement the reforms during the GNU and they wasted it. What more evidence do we need to finally convince us that MDC leaders are corrupt, breathtakingly incompetence and wicked!
Zimbabweans must wake-up to the political reality that MDC leaders are running with the povo hare by day and hunting with the Zanu PF hounds by night!
If the people are serious about end their suffering and this curse of bad governance; they must appoint the men and women who will demand fulfilment existing laws as verified voters' roll as the foundation for demanding more and far reaching democratic reforms.
MDC leaders cannot be trusted to use the little there is and even when they did get even more power, during the GNU, they wasted it!
Source - zimbabwelight.blogspot.com
All articles and letters published on Bulawayo24 have been independently written by members of Bulawayo24's community. The views of users published on Bulawayo24 are therefore their own and do not necessarily represent the views of Bulawayo24. Bulawayo24 editors also reserve the right to edit or delete any and all comments received.