Opinion / Columnist
Can your Employer Force You to Have a COVID-19 Test?
20 Jan 2021 at 15:54hrs |
Views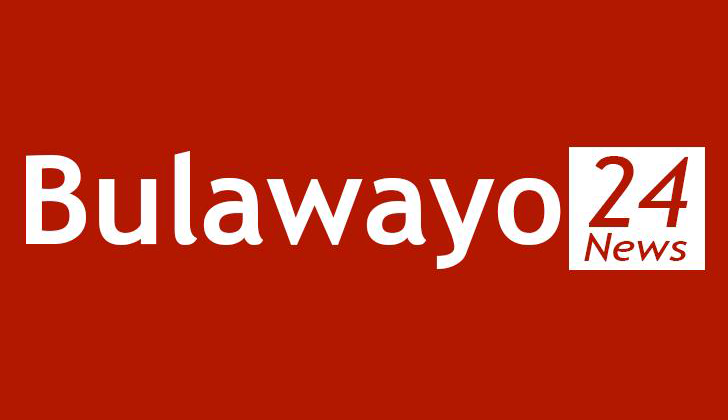 There are times the situation calls for measures which are tough but protecting the public and making work places safe. The world has embraced a world order which would have been pervasive in normal circumstances. In most work places there are new rules pinned on notice boards and our emails become recipient to some of the strange rules to be brought up by COVID 19.
It is said the tough situations will always call for tough solutions.
Many absurd work place rules have been brought up. It is common to see a new bold sign saying "NO COUGHING". In one office there was a strange warning " NEVER MIND THE SMILE COVER YOUR FACE" It used to be embarrassing to fart in public now it can be an offence just to cough.
In some work places you can be fired for not covering your face with an appropriate face mask. Banks never used to allow people with masks near their doors now the signs are clear "No MASK NO ENTRY ".
The current Coronavirus pandemic has led to people changing the manner we do things. All is done to protect each other from each other and make the work place safe. The workplace environment is no longer what it used to be before the advent of the pandemic. What was called anti social behaviour is now called social distancing, such are the fruits of fighting a pandemic of such a proportion. Employers, and employees alike, have had to adjust to a new work environment. For example, wearing masks at work and employers requiring mandatory COVID-19 tests in some workplaces. This raises the question of the legality of an employer forcing an employee to take a COVID-19 test.
Employers, as the owners of the workplace have a common law right to order the workplace. This means that the employer may put in place measures for the protection of employees, for as long as those measures do not violate the Labour Act [Chapter 28:01], the Constitution of Zimbabwe Amendment (No.20) Act, 2013 or other laws applicable to the workplace. There is a paucity of jurisprudence or cases on this matter, locally and internationally.
However, given how easily and quickly this pandemic is spreading, it is most likely that if and when cases or challenges are made to COVID-19 testing, if the measures have been put in place for a legitimate health or business purpose, a presiding officer is likely to find that such measures are necessary. As they say, prevention is better than cure.
Testing and isolating those who test positive would in no small way aid the effort to stop the rapid and uncontrolled spread of this pandemic. Employees have a right to privacy. The Constitution of Zimbabwe Amendment (No.20) Act guarantees everyone the right to privacy, section 57 thereof. The right to privacy includes employees not being bound to disclose their health condition to their employer or the employer wanting to know their health status. People also have protection against personal searches. As COVID-19 can be intrusive on the body, forcing employees to be tested could potentially violate this provision. This right is not absolute, though. In the interest of public health, for greater good, it may be pierced. An employee's right to privacy is balanced against the employer's obligation to provide a safe workplace. Section 86 of the Constitution of Zimbabwe Amendment (No.20) Act puts constraints on fundamental personal rights because such rights have to be "exercised reasonably and with due regard for the rights and freedoms of other persons". Public health considerations are permitted by this section to trump personal fundamental rights and freedoms.
The state also expects employers to enforce any health measures put in place by the government. So, for example, the wearing of masks in the workplace can be enforced by the employer on this basis. Employers, to the extent possible, have an obligation to reduce or stop the spread of COVID-19 in the workplace. One way of doing this would be to force employees to take COVID-19 tests. As this would be an employer initiative, in its fulfillment of the duty to provide a safe workplace, the employer would have to pay for such tests. Section 65 of the Constitution of Zimbabwe Amendment (No.20) Act provides employees with "the right to fair and safe labour practices and standards". Accordingly, for as long as it can be shown that mandatory COVI-19 testing fulfills "the need to ensure that the enjoyment of rights and freedoms by any person does not prejudice the rights and freedoms of others" and that there are no other "less restrictive means of achieving the purpose" other than interfering with employee rights and freedoms, mandatory COVID-19 challenges are likely to be dismissed by the courts.
Based on section 104(4) of the Labour Act, employees have a right to refuse to perform work that is unsafe. Employees can resort to a strike or picketing to enforce that right and "in order to avoid any occupational hazard which is reasonably feared to pose an immediate threat to the health or safety of the per-sons concerned". A workplace with COVID-19 cases can be deemed to be unsafe to work. This would be one more justification why an employer may carry out mandatory COVID-19 testing. Section 6 of the Labour Act also obligates employers to protect the health or safety of employees. If the workplace has a registered trade union, it would be best for the employer to discuss the matter of mandatory employee testing with the worker's committee. The Labour Act, section 25A, states that works councils should "promote the general and common interest, including the health, safety and welfare of both the establishment and its workers"
Mandatory testing may collide with employee's right to be treated with dignity as section 51 of the Constitution of Zimbabwe Amendment (No.20) Act says "Every person has inherent dignity in their private and public life, and the right to have that dignity respected and protected." Consequently, testing should be done in a respectful way. This may include, not doing mass testing at the workplace, without affording employees privacy.
There is a recent arbitration decision from Ontario, Canada, that might provide guidance on the issue of mandatory COVID-19 testing by employers. In Garda Security Screening Inc. v. IAM, District 140, an employee grieved the termination of their contract of employment for violation of the employer's COVID-19 guidelines, adopted for the employer's workplace. Among other things, an employee was required to isolate while waiting for results of a COVID-19 test. The employee tested positive for COVID-19. It was found that they had attended work while waiting for the COVID-19 test results. Although the employee claimed that they were not aware of the self-isolation requirement, evidence showed that the employee had been aware of the requirement to self-isolate but ignored this requirement. The arbitrator upheld the firing of the employee because the requirement was clear and that the employee showed no remorse at all for their actions which endangered the health of the other employees and the public at large. The arbitrator also highlighted the fact that COVID-19 is no joking matter as it may cause death. As such, dismissal of the employee was fitting.
With the experience gained while dealing with this pandemic, it may be advisable for employers to negotiate the inclusion of mandatory testing with respect to public health concerns or easily communicable and dangerous diseases in collective agreements. That said, the employer could go it alone by creating and putting in place policies that are consistent with keeping the workplace safe. Workplace policies, in general, are likely to be upheld, when challenged, if they are clear and unambiguous. Additionally, an employer would bear the burden of showing that the policy in question was brought to the attention of the employees before its implementation. In other words, prior notification of the policy would be required. It would also be necessary to prove that employees were made aware of the disciplinary consequences of breaching the policy. Above all, the policy would have to be reasonable. While that would certainly help, the employer does not have to wait until there is a case of COVID-19 at the workplace, before putting in place COVID-19 testing measures.
We all need to act responsibly and always remember that good health comes at an expense. The fruits of a healthy nation are protected by the sacrificing some luxuries. Breaching some luxurious rights may save a life most probably yours.
Vazet2000@yahoo.co.Uk
Source - enford Madekufamba and Dr. Masimba Mavaza
All articles and letters published on Bulawayo24 have been independently written by members of Bulawayo24's community. The views of users published on Bulawayo24 are therefore their own and do not necessarily represent the views of Bulawayo24. Bulawayo24 editors also reserve the right to edit or delete any and all comments received.