Opinion / Columnist
'Yet to see what was stolen' Kasukuwere denying being corrupt - seen his bullet-proof mansion, etc.
28 Sep 2020 at 12:17hrs |
Views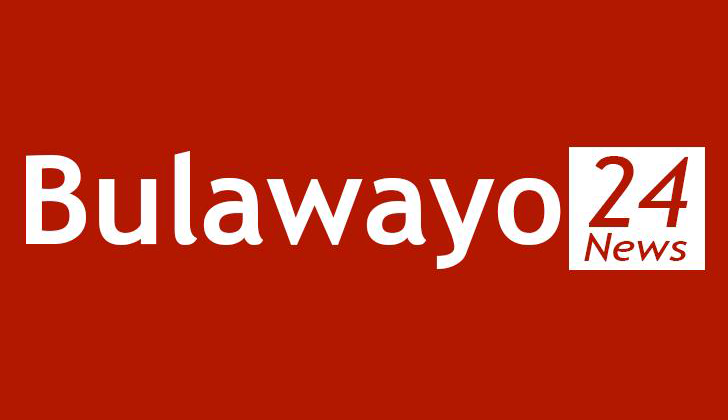 President Emmerson Mnangagwa is reportedly seeking to have Zanu PF G40 faction leaders like Saviour Kasukuwere, now living in self-imposed exile brought back to Zimbabwe to face justice. The G40 leaders are being accused of corruption.
Well, in a country where corruption has been rampant for decades and most Zanu PF leaders, be they G40 or from Mnangagwa's own Lacoste faction, are filthy rich, oasis with dense Amazon forest vegetation in the middle of the Sahara desert of grinding poverty. Mnangagwa will have no problem producing an inventory of Kasukuwere et al amassed wealth complete with details of when and how most of the loot came from.
The challenge for Mnangagwa is to produce the details without incriminating himself and many of his own Lacoste faction member since many have amassed similar wealth using similar if not identical means. Kasukuwere knows this and hence the reasons he thrown the gauntlet, daring Mnangagwa to produce the evidence.
"We are yet to see what was stolen," Kasukuwere told New Zimbabwe.
What Kasukuwere is forgetting here is that the real victims of the Zanu PF's rampant corruption are the ordinary Zimbabweans and not Mnangagwa. It is therefore to them he must account for his amassed wealth.
Kasukuwe must declaring all his assets, the farms, the bullet-proof mansion, the posh cars, etc., etc. And then explain where he got the money to buy it all! There is certainly a prima facie case for him answer; how was it that he amassed such wealth at a time when corruption was rampant the country's economy suffered from total economic meltdown.
"It is a regrettable development, in my view, things could have been done differently and I still think that what happened needs to be corrected. What happened (November 2017 military coup) cannot be a feature that remains constant in the minds of our people," continued Kasukuwere.
"People (cabinet ministers) would discuss and if you had a better idea or better viewpoint, that carried the day. But yes we could tell that there was uneasiness in some individuals who were then able to mobilise war veterans and secondly the army to overcome a political system.
"As a political player then, I don't think the differences warranted that kind of intervention."
Rubbish! Everyone knows that Mugabe was a control freak and he treated his cabinet ministers with contempt a Headmaster would treat grade one pupils. And for their part, cabinet members cowed and grovelled before him. There were never any meaningful cabinet discussions and hence the reason the country has blundered from pillar to post, from one crisis into another.
"Mose murivakadzi vaMugabe!" (You (MPs and cabinet ministers) are all Mugabe's concubines!) remarked Margret Dongo. She had done her fair share of grovelling and was frustrated at the little progress up the greasy pole she had made. She had been a Zanu PF MP and to hang on to that she was forced to leave the party and contest as an independent!
Still, Ms Dongo was right; Zimbabwe was and still is a medieval hamlet ruled by an autocratic Sultan. "Well, am I Sultan or am I Sultan!"
The November 2017 military coup removed one tyrant but only to replace him with another tyrant. Some concubines were promoted, others were down graded whilst others, Kasukuwere et al, were booted out of the harem. Otherwise, the coup changed; Zimbabwe is still a pariah state ruled by corrupt and murderous vote rigging thugs.
The much hope for economic revival has not occurred; it is near impossible to do business in a pariah state, investors know that.
Kasukuwere and his fellow G40 faction leaders are desperate to get back into power and are hoping to do this riding on the coattail of the opposition. Kasukuwere et al are now using some of their ill-gotten wealth to bankroll the opposition.
Mnangagwa is having a tough enough time retaining his iron grip on power given the country's worsening economic meltdown without having to fight off a well funded opposition and worst of all a rearguard attack from his former erstwhile Zanu PF G40 colleagues.
Mnangagwa will do everything he can to round up Kasukuwere and the rest of the G40 leaders back home, just to silence them. Accusing Kasukuwere and company of corruption is just a cover to justify why the respective country hosting them must deport them.
To the long suffering people of Zimbabwe recovering the looted wealth from not just G40 leaders but Mnangagwa and his Lacoste cronies will go a long way to finance the economic recovery and, just as important, a long way in stamping out corruption. But before that can happen we must first implement the democratic reforms to ensure free, fair and credible elections - the pre-requisite for ending the curse of rigged elections and bad governance.
"We are yet to see what was stolen!" Many of us have seen Kasukuwere's bullet proof mansion, Robert Mugabe's sprawling Blue Roof palace, Mnangagwa's nuclear bomb-proof underground mansion, etc.; built at the expense of schools and hospitals now in very advance stages of rot and decay!
Source - zimbabwelight.blogspot.com
All articles and letters published on Bulawayo24 have been independently written by members of Bulawayo24's community. The views of users published on Bulawayo24 are therefore their own and do not necessarily represent the views of Bulawayo24. Bulawayo24 editors also reserve the right to edit or delete any and all comments received.