Opinion / Columnist
Does Lobengula deserve a monument?
12 Jul 2020 at 10:41hrs |
Views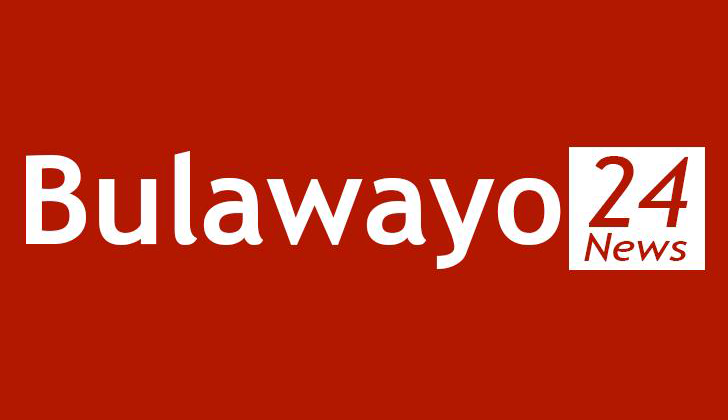 I read with great interest the report that a monument is to be built in honour of Mbuya Nehanda at long last. But then i said to myself: Why not do the same for King Lobengula or even Mukwati (Makwati), who pioneered the 1897 rising in Mashonaland?
History tells us that on September 12 the Pioneer column raised the Union Jack near Harare Kopje, after occupying the territory with no opposition in their pursuit of a policy of divide-and-rule, the colonists offered the people of Mashonaland protection against Lobengula.
There are two facts to be noted in the calamitous policy of the occupation forces. The one is that the British forces were heavily armed to blast their way to occupy the territory, as they were to do in Lobengula's Kingdom in October 1893, if the people of Mashonaland had resisted.
The second point of concern is the fact that the people of Mashonaland joined white colonial mercenaries to invade Lobengula's Kingdom because they were told that the invasion was for their protection. This proved to be misleading because there was no real reason for the people of Mashonaland to be protected because for over 50 years they had lived (as i have already stated this in some earlier articles) side by side with the Kingdom. The chiefs of Mashonaland were not expected or required to appear before the Kingdom's chiefs' council.
In essence, the people of Mashonaland ran their own affairs without external interference.
The British policy was designed to divide and rule and strangely this policy has succeeded since the occupation of Mashonaland. There was, however, an anomaly when it came to grabbing native land because the people of Mashonaland suffered as well as those of the Kingdom. Moreover when the people of Mashonaland in 1897 joined the Kingdom in rebellion, British forces moved in with explosives to blast them in caves where they had taken refuge.
Something that needs impartial investigation and explanation is why Mbuya Nehanda did not use her formidable influence against the white settlers in 1890, when the colonists occupied the territory without firing a shot because the people of Mashonaland welcomed them and later joined the British forces to invade the Matabele Kingdom.
Where was Mbuya Nehanda who is now the recipient of such great honour? Her role in the rebellion is somewhat obscure and a mystery. Why did she defy the heavy odds against the people of Mashonaland in 1897 to risk her death by hanging? There is room for speculation here regarding her resolve to face death rather than submit to the forces of evil. in December 1893 Allan Wilson and 33 others died in the Battle of Lower Shangani against Matabele warriors.
They had failed to capture Lobengula. is it remotely likely that the failure to capture Lobengula presented to Mbuya Nehanda a deciding moment, which was that she preferred to have lived under Lobengula's sphere of influence rather than that of the white colonists who used explosives to kill her beloved people during the rebellion. is it unreasonable to surmise that she chose to die rather than be ruled by these killers of her people?
I would recommend that one reads Frederick Courtney Selous' book Sunshine and Storm in Rhodesia for an insight of Mbuya Nehanda. also the book Rhodesia, The Last Outpost of the British Empire 1890 – 1980 by Peter Baxter.
It must further be remembered that Mbuya Nehanda and her people had lived in harmony under the Matabele Kingdom and did not require any protection. Mashonaland chiefs were not required to appear before the Matabele chiefs' council. But both Mzilikazi and Lobengula commanded a super military force to overrun Mashonaland. and yet they did nothing of the sort.
Any serious historian who believes that there was need to protect the people of Mashonaland is gullible. The white man did not come to africa to protect any natives. They came to satisfy their avarice. When the whites grabbed land and gave themselves titles to it, both Mashonaland and suffered equally. and yet the British recruited supporters in Mashonaland to invade Matabeleland. There is further no evidence that Mbuya Nehanda protested.
A major issue is often made out
Of girls and young men who were carried away by raiding Matabele warriors. When Mzilikazi was forced to emigrate after defying Tshaka, he had only 500 fighting men. This figure had swelled to an incredible 15 000 of well-trained men of all tribal groups including those from Mashonaland. These young men distinguished themselves in service for the greatest kingdom South of the Sahara. They were not taken away to be massacred.
John H Harris in his famous book The Chartered Millions tells how a girl from the Mbofana clan of Hartley was taken away from her people to be treated like royalty by the Dlodlo household that adopted her. i know a number of families whose ancestors were taken from Monze in Zambia like Mukwati and became prominent warriors, and many of them can still be in Matabeleland today.
The composition of the people of Matabeleland is representatives of all tribes to be found on both sides of Limpopo, including those from Mashonaland.
There are questions that come to mind about this event. One of them relates to Mbuya Nehanda. Why did she fail to rally the people of Mashonaland in 1890 against the occupation, just like Lobengula opposed the invasion of the Kingdom four years later? it will be remembered that in 1897, when Mashonaland joined Lobengula's Kingdom in rebellion, the people of Mashonaland were subjected to barbaric excesses of the British forces when they were blasted with explosives in caves where they had taken refuge.
What had happened to the protection they had been promised?
Mukwati was taken from Monze in Zambia with many of his Tonga people. He became a warrior and fought in the Battle of indaba Zika Mambo when the rising broke out. He moved north to start the Mashonaland rising of 1897. He is credited with having been responsible for the death of more white settlers in the region than were accounted for during the 1896/7 rising in Matabeleland. it is, therefore, an overkill of his role in the rebellion and a negation of objectivity when Reuben Barwe credits him merely with having come from Matabeleland.
Lastly, let me touch on Lobengula as a potential figure to be recognised for defending this country against the invading forces. The bones of his men can be found in Lalapansi, Battlefields, Upper and Lower Shangani and other places where his men died defending this country. at Gadade near Mbembesi, the warriors faced five units of the devastating Maxim machine guns which left 6 000 members of Matabele warriors dead within three weeks, with each gun firing 600 rounds a minute.
Does Lobengula rank a monument or that would be an admission that he did not sell the country for a bowl of sugar, as often alleged by his detractors in Mashonaland?
----
Jonathan Maphenduka contact 263 772 332 404
Source - the standard
All articles and letters published on Bulawayo24 have been independently written by members of Bulawayo24's community. The views of users published on Bulawayo24 are therefore their own and do not necessarily represent the views of Bulawayo24. Bulawayo24 editors also reserve the right to edit or delete any and all comments received.