Opinion / Columnist
From boy to man the growth of Melusi from Isibaya
27 Jun 2020 at 08:30hrs |
Views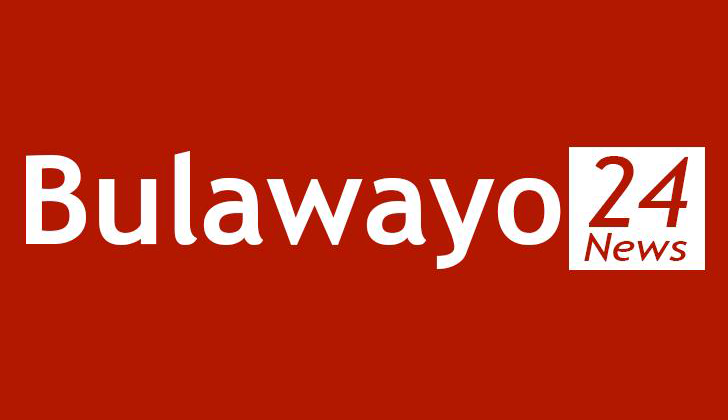 He was just 16 when he made his Isibaya debut as the mischievous 14 year old, Melusi Zungu. Nkanyiso Mzimela's character has literally grown up right before our eyes.
Jabu steps in, in Mpiyakhe's absence, to talk some sense into Melusi. Tune into #Isibaya now! pic.twitter.com/dat9aMb81a

— Isibaya Mzansi Magic (@IsibayaMzansi) January 17, 2017
Remember when Melusi was a little boy without even a single hair on his face who looked up to his big brother Jabu? Fast forward to 2020 and Nkanyiso Mzemela now plays varsity student, Melusi. He has gone from an interracial puppy love with Melissa to losing his innocence to the more worldly Zoey, played by the star of the Inbox Images movie Nomthawelanga, Nondumiso Jozana. Just before production of Isibaya was halted by the coronavirus national lockdown, Melusi had been caught with his pants down by mum, Phumelele (played by Ayanda Borotho). As punishment, Melusi was given tiresome chores at the taxi rank before being sent home to Bhubesini where he was to remain under the watchful eye of his battleaxe aunt, MaNcwane. But the matriarch's attempt to keep her nephew out of trouble went awry when he witnessed – and filmed – the murder of Jamludi Ngubane by the Ndlovu brothers.
Melusi's Isibaya journey
As a fourteen year old, Melusi had a sore Christmas after receiving a thrashing from Mpiyakhe. In his late teens, the misadventures continued, when he met Melissa, a girl who taught him to drink and smoke
WATCH: Melissa & uMelusi were caught in a compromising position by uBra Shady http://t.co/xqe3qwcZEP #Isibaya pic.twitter.com/TUSsX1n3PO

— Isibaya Mzansi Magic (@IsibayaMzansi) February 25, 2015
Later Melusi would get a beating from Sengwayo — again — when he drove under the influence of alcohol. He has survived more than one abduction and came close to getting shot in the hills of Bhubesini where many murders occur.
STOP NONSENSE: Melusi receives a beating for Christmas 2014
Melusi's first time with Zoey
THROWBACK

2014 — 2020

They grow up so fast! ❤️#Isibaya Melusi #BringBackZoey 🔜 @JozanaNondumiso pic.twitter.com/cjKap39BXh

— Mr Write✪ ™ (@jerazw) June 25, 2020
The character of 14 year old Melusi Zungu was introduced to Isibaya in season two (2014) at which point Nkanyiso was 16. Juggling his acting career and school was not without its challenges for both Nkanyiso and Amina Jack (who plays younger sister, Thokozani). For Nkanyiso it meant that he had to give up some of his extra mural activities and stay up late to study.
Most viewers would be keen to know about the steamy love scene in Melusi's bedroom with the sultry Zoey. This is what Nkanyiso had to say.
"It was very easy for us to do those scenes because we shot a movie before and became friends so the chemistry wasn't forced."
From Melusi to Pule
You love to see their talented young faces! Watch as the cast and crew of #IzwiLakho lets us in on the making of the movie, which is part of @MultiChoiceGRP Talent Factory ZA initiative.

Watch it this Saturday at 20:30!

— Mzansi Magic (@Mzansimagic) June 25, 2020
Mzimela, 22 in real life, has progressed as an actor who signed up for his second lead role, as Pule, in the movie Izwi Lakho, which airs on Mzansi Magic this Saturday, 27th June 2020. Izwi Lakho is about a boy who loses his hearing due to the trauma of his mother's death. It is written by young screenwriter, Nandisa Mkize and brought to life by upcoming director Christopher Mashile. Viewers can also expect to see the beautiful Lunathi Mampofu as Aphiwe, a street savvy tomboy, a role which is not new to her, after playing gangster, Benni, on The Queen. The experienced Mandla N is supervising producer who guides young talent Kevin Moeketsi. Scriptwiter Nandisa Mkize summarised Izwi Lakho as "a story about healing, a story about love." For his role as Pule, Mzimela had to learn sign language. Izwi Lakho is another Multichoice Talent Factory initiative aimed at nurturing film production talent. Asked about his first ever lead role, Mzimela said he was not yet at liberty to say, as the movie has not been released.
Avoiding the child star jinx
Many child stars did not quite manage to graduate to adult roles on television or cinema. For some, once the "cuteness factor" evaporated, it became difficult to adjust to grown up characters. Asked if he was conscious of this pitfall, Nkanyiso said:
"I work on myself and constantly refining my art have helped me break out of that cycle."
The multi-talented Nkanyiso Mzimela
Guess who's in the recording booth #Night$ pic.twitter.com/CcwhGVjWJC

— Quick Read Magazine (@quickreadmag) June 25, 2020
Beyond his acting career, Nkanyiso has another secret hustle. In the coming two months, fans can expect a seven track EP which features industry newcomers Sylvesta and Summers. Nkanyiso joins a growing list of Bomb Shelter actors whose careers have branched off into other sectors of the arts. His onscreen mother, Ayanda Borotho is a published author, Abdul Khoza, who plays the one time nemesis of the Zungus, Qaphela Ngwenya is a member of the group Audio Assassinz. Samukele Mkhize (who plays Mabuyi on Isibaya) and Kwanele Mthethwa (Ayanda on Isithembiso) released new music almost simultaneously in 2019.
Although he is just 22, Nkanyiso already has his fingers in different pies, having co-founded Bafo Media, a talent agency which is yet to be launched. When officially launched, the agency will specialise in developing actors, models and related artists. With so much going for him, Nkanyiso's light can only grow brighter.
My pen is capped
Jerà
Images from Twitter and Facebook (Mzansi Magic)

Isibaya airs weekdays at 8:30pm on Mzansi Magic DSTV
All articles and letters published on Bulawayo24 have been independently written by members of Bulawayo24's community. The views of users published on Bulawayo24 are therefore their own and do not necessarily represent the views of Bulawayo24. Bulawayo24 editors also reserve the right to edit or delete any and all comments received.