Opinion / Columnist
Lusumbami descendant 'discovered' in Botswana
14 Jun 2020 at 10:15hrs |
Views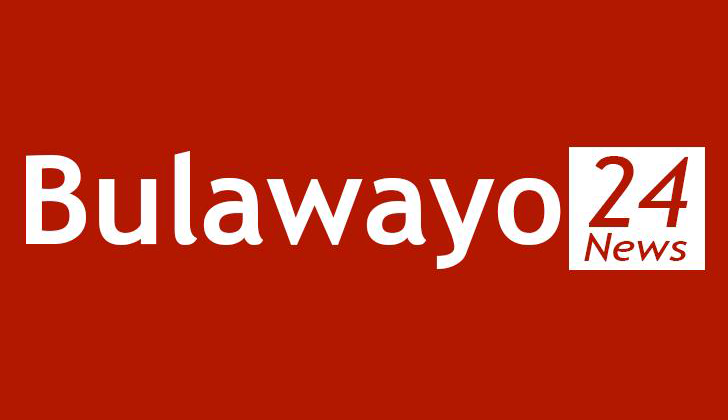 This week my focus was supposed to be on the controversy-clouded 3-kilometre road stretch along the Bulawayo-Victoria Falls highway, which is rather surprisingly clocking its third year of being rehabilitated.
This stretch is in the Gwayi area and recently Transport and Infrastructural Development minister Joel Biggie Matiza gave the contractor some tongue-lashing over the company's failure to complete the project on time.
Yours truly also highlighted the same route in one of my previous pieces due to its negative impact on tourism industry.
I hope the honourable minister also had an opportunity to have a "feel" of potholes along the Insuza-Lupane stretch on the same highway. That stretch is certainly a death trap to both humans and vehicles.
Let me not digress.
In my previous article, yours truly made an undertaking to take a deserved break from writing any Nambya-related issues.
Much has been written in this column concerning their movement during the turn of the century from Great Zimbabwe until they finally settled in Shangano and Bumbusi in the then Wankie area.
Others proceeded to Barotseland in western Zambia where they conquered local tribes and later became known as the Lozi people.
However, due to some interesting tidings from the Botswana side, I have decided to make a typical volte-face from the self-imposed break and in the process swallow my pride.
Following their migration from Great Zimbabwe, the Nambya majority settled in the then Wankie district while some proceeded to Zambia while others settled in the border town of Pandamatenga in Botswana.
Yours truly was completely gobsmacked when I came across a social media post by Bashi Letsididi, a Botswana-based media guru whose postings elucidated how the Nambya entered and settled in that country.
During our communication concerning this "interesting" subject, Letsididi referred me to one Thatayaone Gabolekwe Nlashwa, a Tswana of Nambya descent.
More about Nlashwa at a later stage.
According to Letsididi's social media post called Culture Botswana 2.0; the Nambya settled at Deka, a cattle ranching area near Pandamatenga.
The other group proceeded further opting to settle in Khumaga, Makalamabedi and Mopipi in the Boteti area.
The second group is reported to have temporarily stayed in Gweta for some time before heading for Xhumo also in the Boteti area and intermarried with the local Kalanga community.
This was also corroborated by Nlashwa, a Tswana researcher whose Nambya great-grandfather was among the first group to settle in Pandamatenga.
According to Nlashwa, the name Pandamatenga was derived from "Mpanda", a type of a tree popularly known as the "Rain Tree" and "Tenga/teka" means buying.
Around 1870 to 1880 there was a particular Mpanda tree where a European trader by the name of George Westbeech regularly used as his rendezvous for trading in ivory and other related products.
Hence, the place was then called Mpanda wa Matenga, the trader's rain tree and that's Nambya for you.
Pandamatenga is believed to have been the sole entry point for the Nambya into then Bechuanaland following their migration from Hwange's Shangano and Bumbusi settlements.
They were led by Mazindingwe and upon his death in Pandamatenga, his son Malashachuma succeeded him.
Malashachuma later moved with his followers through Gweta while the other group went via Kachikau.
Malashachuma later beget Muguba who was later known in Botswana as Boroga, which means some form of stubbornness. It is said Muguba was rather obstinate during his reign and at times did not heed advice.
Nlashwa, whose Nambya surname means to be "discarded", said he discovered from oral history that there was a high possibility of him being a descendant to Lusumbami, the Nambya king.
Lusumbami died in what is now known today as Pasi Pasi near Nyamandlovu on his way to Bulawayo after being captured by Mzilikazi's army.
The Kasane-based Nlashwa is a teacher by profession and also into safari business whose activities include incursions into the adjacent Victoria Falls.
More on this in the forthcoming columns once the dreaded Covid-19 has been tackled and eliminated.
Nlashwa is originally from Matekane ward, Gweta village, which lies about 200km from the city of Maun. The city is considered to be an entry point to Makgadikgadi Pans.
According to researchers, Makgadikgadi is among the world's largest flat salt pans and is situated in the middle of dry savannah in what used to be Lake Makgadikgadi.
There are two Nambya wards in Gweta, these are Boroga and Matekane with the latter being named after Malashachuma's servant whom he brought during their migration from Hwange.
I could have written more about the Nambya incursion into Botswana who some today occupy very senior positions within government. Some of them have made it into the current cabinet of Mokgweetsi Masisi, the Botswana president.
Had it not been for the Covid-19 pandemic, which has forced most countries to close their borders, yours truly could have travelled all the way to Botswana's Gweta courtesy of Nlashwa whose love for his ancestors is second to none.
The young Tswana generation of Nambya descent have shown great zeal in trying to retrace what they consider their rich history all the way from Great Zimbabwe.
It remains to be seen if such a move is also going to be vigorously emulated by their fellow counterparts from this other side of the border.
Till we meet again in the next column.
-----
Comments always welcome on: dubebasill@gmail.com
Source - The Standard
All articles and letters published on Bulawayo24 have been independently written by members of Bulawayo24's community. The views of users published on Bulawayo24 are therefore their own and do not necessarily represent the views of Bulawayo24. Bulawayo24 editors also reserve the right to edit or delete any and all comments received.