Opinion / Columnist
World's view in Hwange?
05 Apr 2020 at 08:49hrs |
Views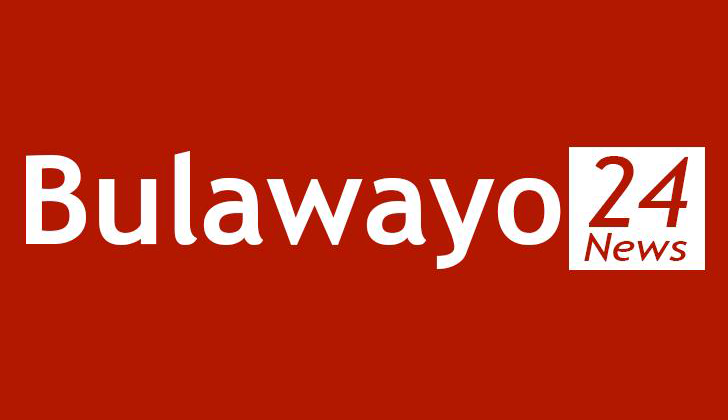 Cecil John Rhodes, one of the most famous British colonisers, was buried in Matobo Hills in Matabeleland South and this was according to his burial wishes that his remains be interred in the granite-studded hill.
It is in one of the hills where he was eventually buried following his death in South Africa and the funeral procession had to endure several thousands of kilometres from Muizenberg in Cape Town, South Africa, by rail and wagon to Matopo
The place where Rhodes was buried is today popularly known as "The World's View" due to splendid views accessibility of the entire Matobo environ and its surroundings, which are a marvel to watch.
CJR, as Rhodes was popularly known, died on March 26, 1902 at the age of 48. Please take note of the date and the province where he was buried. Yours truly tries to juxtapose a similar event, which took place in the same year on an equally equivalent hilltop, but in a separate province altogether.
This particular place can be a force to reckon with in the country's tourism industry if it is extensively packaged if we are to emulate what the powers-that-be are doing with Rhodes' grave in the Matopos.
Hwange district is synonymous with being home to Zimbabwe's huge coal reserves as well as a tourism destination of choice, especially for animal enthusiasts.
Hwange National Park is the country's biggest game reserve and is home to the "Big Five", namely lion, elephant, leopard, rhinoceros (poachers beware as parks rangers shoot to kill) and buffalo. To my fellow uninitiated, the district is situated in Matabeleland North province and it is home to the Nambya and Dombe, among other local tribes.
In the town of Hwange there is a hill, which is known in some circles as Lonely Tomb Hill and surprisingly most residents in the coal mining town are not even aware of the existence of such a rather strange spectacle.
This particular nature's wonder was given the name following the discovery of what is considered to be a marble and limestone tomb whose epitaph inscribed in capital letters is as follows: "In loving memory of Annie MacDonall who died at Wankies [sic]. The 22nd June 1902. Aged 26 years.
"Blessed are the dead who die in the Lord."
Besides being the only (and lonely) grave on this particular hill, what boggles the mind is whoever carried the body of Annie MacDonall deserves some space in the book of records. The sole passage to the summit where the grave is located is quite steep and I simply deduced that not more than two individuals carried MacDonall's remains to her purported resting place.
The place where the grave was dug is surprisingly flat and surrounded with some sort of sandy soils while most of the area is covered with rocks.
In most of my travelling and touring escapades to various places (including hills and mountains, of course) around the country, yours truly is yet to come across a hill or mountain whose summit is on a rather flat area.
I have never been to South Africa's renowned Table Mountain, and I can safely say that with the powers vested upon me by none other than myself, Hwange's Lonely Tomb Hill is the table hill of this particular province. It must, therefore, be accorded some form of heritage status and I call upon the local Nambya tribesmen to join me as we seek to promote such places.
As indicated earlier, the Lonely Tomb is located in an area that is more or less the same position as Rhodes' grave in the other province where it is situated.
Once one reaches the hill's pinnacle, most of Hwange town and its environs are laid bare as far as the eyes can see.
Unlike the Matobo Hills, this particular nature's wonder is not for the faint-hearted, but only those who in the past could have endured climbing Mount Nyangani in the Eastern Highlands.
Unlike Mt Nyangani, this hill is not sacred, but is somehow strenuous and challenging to climb as there is only a single path to the summit where the mysterious tomb is located.
The hill is daunting to locals because it is heavily infested with black mambas and other dangerous snakes, hence, few people have ever dared to take the risk.
Legend about the lonely tomb is that Annie MacDonall used to spend most of her spare time on the hill admiring the coal mining town's beauty in the then Wankie. It is said before her untimely death, she made a request that her remains be interred on top of the hill where she used at have some form of siesta.
The other unconfirmed report is that while the hill was her favourite pastime place, her remains were buried somewhere else and the tomb is just a mural.
While the lady (MHRIP) could not be as popular as CJR, if The Lonely Tomb is marketed and packaged properly, it could be a force to reckon in the province's tourism drive. The same applies to the Nambya Cultural Museum that is just a stone's throw away from the tomb.
I have a couple of foreign contacts who have expressed their willingness to come and "sample" the place once the world is done with the coronavirus (Covid-19) epidemic.
Talking of Covid-19, social spacing is of fundamental importance. Despite a few teething challenges, together we can overcome this global pandemic.
Prevention is better than cure and whoever coined this particular phrase deserves to be among the esteemed Nobel laureates.
Till we meet again in the next column.
------
Comments always welcome on: dubebasill@gmail.com
Source - The Standard
All articles and letters published on Bulawayo24 have been independently written by members of Bulawayo24's community. The views of users published on Bulawayo24 are therefore their own and do not necessarily represent the views of Bulawayo24. Bulawayo24 editors also reserve the right to edit or delete any and all comments received.