Opinion / Columnist
My last 10 years
24 Feb 2020 at 06:17hrs |
Views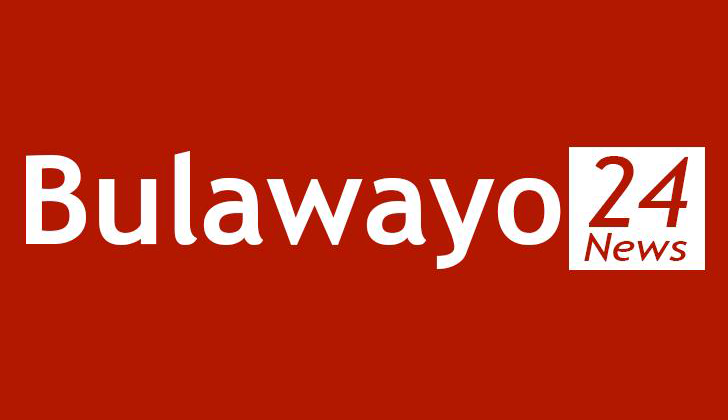 The year 2009 was another year to Zimbabweans.The country had just come out of a violent general elections in 2008.The elections were not conclusive. Zanu had won elections against Tsvangirai's MDC but Mugabe failed to gain legitimacy from international community and so Mbeki was busy trying to negotiate a Unity government.
By January 2009 life was difficult for me and most of Zimbabweans.As a civil servant working at Kwekwe Polytechnic life was tough.Our salaries were eroded by inflation such that a single months salary could not buy a 10 kg bag of mealie-meal.Shops were empty.There was shortage of everything and queues were the order of the day.I remember at Kwekwe Poly lecturers were no longer coming to work because of hunger.The Principal by then Mr Mbudzi devised a plan of cooking a meal for all staff members so that learning could continue.It worked.When meals were introduced almost everyone turned up for duty and learning resumed.
There were some talks between Zanu and MDC .People were eager to see the conclusion of these talks and people wanted Tsvangirai to be part of the new government because they thought he had the keys to unlock foreign direct investment and to woo the donor community and revive the economy which was on its knees.
Yes the unity government was formed.Mugabe remained President ,Tsvangirai was PM and there were Ministers from the three political parties named Zanu,MDC-T and MDC-M. The country started to use the American dollar and civil servants started to receive allowances in US dollars.The economy started to show signs of recovery.
In July I was transfered from Kwekwe Polytechnic to Gweru Trade Testing Centre at Gweru Government Complex.My duties there were to run the registry.I worked for two weeks there.I was offered another job by Zimpost to work as a Registry Clerk at its Headquarters which was by then housed at Causeway Building in Harare.As a civil servant I was earning US$100 but Zimpost offered me US$240 and I resigned with immediate effect and packed my bags to Harare.
I worked very well under Ms Tinarwo,Mr Mashiringwani, Mr Kadziso and Mr Pembere the Registry Supervisor but there were two guys who always gave me stress.I wouldn't want to call them my enemies but they always made my job hard.
In 2010 I enrolled for a degree with Zimbabwe Open University.I took a loan from this bank called Kingdom Bank in order to pay for my fees.The loan affected my net salary .I couldn't make ends meet so I started looking for a better paying job.
In August 2010 I started working for the National University of Science & Technology in Bulawayo Zimbabwe. The money was good .I started with US$340 plus US$120 retention allowance making a total of US$460 per month.The money was subsequently raised to US$715.
In 2011 I was blessed with a baby girl whom we named Immaculate.It was hard to raise her because her mother's milk dried up while she was less than 3 months but God helped us. Today she is in Grade 2.
I made many friends and enemies at NUST.My best friend was Dorcas Ndlovu. We met on the interview day and the friendship grew and grew until today.I will not mention my enemies but they were there and these enemies made my life difficult at NUST until I left a disgruntled man in 2016 and embarked on my own business-workshops and seminars for Records and Libraries staff from government, government agencies and local authorities.
In August 2016 I started working as an Archivist in Namibia.This was my first supervisory job.I like the job though it is on contract bases.There is no Xenophobia in Namibia.Namibians are loving people, very compassionate and generous.
I was blessed with my baby son in 2018 and was very happy.He was born in Namibia but the Namibians refused to give him Namibian citizenship,anyway, he is a Zimbabwean by descent.
I would like to thank the Lord for guiding me during the last 10 years.He is always there for me.The last 10 years were not easy but I can see Gods hand during the whole period.I hope God will allow me to live the next ten years again.
As an expatriate I look ahead to pack my begs by the end of August heading to one of the Asian countries.I hope my future is bright. "In reviewing our past history, having traveled over every step of advance to our present standing, I can say, Praise God! As I see what God has wrought, I am filled with astonishment, and with confidence in Christ as leader. We have nothing to fear for the future except as we shall forget the way the Lord has led us." E.G.White (The Remnant Church), p. 18.3
Etiwel is an Archivist,records manager,political analyst and an author.etiwelm02@gmail.com +264817871070
Source - Etiwel Mutero
All articles and letters published on Bulawayo24 have been independently written by members of Bulawayo24's community. The views of users published on Bulawayo24 are therefore their own and do not necessarily represent the views of Bulawayo24. Bulawayo24 editors also reserve the right to edit or delete any and all comments received.