Opinion / Columnist
The Church and Prophet Of Today
24 Nov 2019 at 17:51hrs |
Views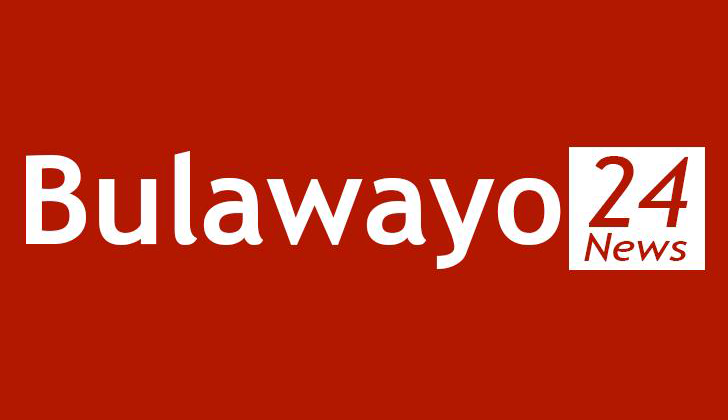 With so many churches teaching so many different things, how can one identify those who remain faithful to Christ's original teachings? With the world so heavily influenced by Satan and a counterfeit Christianity, how can one find the truth.
Jesus promised His Church that the "gates of Hades"—the grave—would never prevail against it. The true Church of God would not die out; it would survive any attempts to destroy it.
How can you find that true Church of God, the Church Jesus built? How can you locate God's special people in the midst of the splintered and fractured faith known as Christianity? What distinguishes them from those to whom Jesus Christ said, "I never knew you"? Mathew 7vs21-23 21 "Not everyone who says to me, 'Lord, Lord,' will enter the kingdom of heaven, but the one who does the will of my Father who is in heaven. 22 On that day many will say to me, 'Lord, Lord, did we not prophesy in your name, and cast out demons in your name, and do many mighty works in your name?' 23 And then will I declare to them, 'I never knew you; depart from me, you workers of lawlessness.'
When the Church of God began on that Day of Pentecost long ago, it originated among the only people on earth who were intimately familiar with the Holy Scriptures—the Jewish people. Knowledge of those Scriptures gave them a tremendous advantage.
Paul asks: "What advantage, then, is there in being a Jew, or what value is there in circumcision? Much in every way! First of all, they have been entrusted with the very words of God" (Romans 3:1-2, NIV)
Everything you want is in the word of God. Hosea 4 verse 6 says , "My people are destroyed for lack of knowledge: because thou hast rejected knowledge, I will also reject
thee, that thou shalt be no priest to me." The word of God goes on to say in John 8 verse 32 , "Then you will know the truth, and the truth will set you free. "Satan the devil, a fallen angel, is the father of lies and has deceived the whole world (John 8:44; Revelation 12vs9). His goal has been to twist and falsify the truth of God and to discourage humanity from following the path to true happiness and eternal life. To assist him in this effort, he influences people to become counterfeit prophets. Another reason given in the Bible is that some people speak from their own imagination. God says, "Woe to the foolish prophets, who follow their own spirit and have seen nothing!" (Ezekiel 13:3-4). Throughout the centuries, numerous false prophets have arisen because of their own desires and Satan's influence.
Let me explain bit on the role of Prophet .Because of the way "prophet" is commonly used, there is a misconception that its basic definition is "someone who foretells the future," but this definition is too narrow. Prophet is better defined as "one who speaks for another." A true prophet, then, is a person who speaks for God, delivering a message that God has ordained him to give. In Exodus 7:1, God tells Moses that Aaron, his brother, would be his (Moses') prophet, even as Moses was God's prophet. Because of Moses' unbelief in God's ability to speak through him, God would speak to Moses, who
would tell Aaron what to say to others—Pharaoh in particular (verse 2). It is the function of speaking for another, rather than the miracles they performed or their foretelling of what would befall Egypt, which defined Moses and Aaron as prophets.If we carry over from Old Testament to New Testament, the role of the Prophet is a) to Speak
for God , b) to exhort and direct the body of Christ , c. ) It is also clear that this office is considered high in its order of importance: 1Co 12:28 And God hath set some in the church, first apostles, secondarily prophets, thirdly teachers, after that miracles, then
gifts of healing, helps, governments, diversities of tongues. Eph 4:11 And he gave some, apostles; and some, prophets; and some, evangelists; and some, pastors and teachers; When a Prophet speaks in an open congregation his words are to be judged. 1Co 14:29 Let the prophets speak two or three, and let the other judge . God explained to those who foolishly seek knowledge from mediums and wizards, "To the law and to the testimony! If they do not speak according to this word, it is because there is no light in them" (Isaiah 8:19-20). Peter declared that the apostles could truthfully attest to many fulfilled
Bible prophecies concerning the life and deeds of Jesus Christ. "For we did not follow cleverly devised myths when we made known to you the power and coming of our Lord Jesus Christ, but we were eyewitnesses of his majesty. … And we have the prophetic word made more sure" (2 Peter 1:16, 19, Revised Standard Version).
How is the church of today different from the church during the apostle's day? What are the major differences? What is missing from the church today that was present during the church's beginning?
The church was actually born on the Day of Pentecost when the Holy Spirit came upon believers. This is recorded in Acts 2:1-6 .What an amazing testimony to the power of God. Since those who were witnesses to this event, where each heard these things in their own language, God was saying that the message of salvation was not only for the Jew but for the whole world…for all languages and all nations. Contrary to what many Christians believe, God has never fully excluded the Gentiles who would chose to join themselves to Israel. Rahab the prostitute was no exception (Joshua chapters 2, 6). The Gentiles could be joined with Israel if they would obey His laws. We see this throughout the Old Testament.
Pray and ask for spirit of discernment from our Lord Jesus Christ so you can't fall prey to false prophets. Mathew 10:8 Heal the sick, raise the dead, cleanse those who have leprosy, drive out demons. Freely you have received; freely give. We have truly anointed women and men full of the spirit of God and also some copy cats whose foundation originated from hell who are there to deceive the elite. If you are a true men /women of God why do charge a fee for one on one with people. Be careful who lays his /her hands praying for you. Every prayer has spirit whether its good or evil. If you want to know its a false prophet the fruits are going to be seen .It won't last long. They love self praise. They want to be known in the gate chambers. They love followers to hero worship them.There is no mentioning of Jesus but the prophet and arm twisting of scriptures.
Let's respect and honor our men of God but the truth let's not worship them. Miracles should happen in the body of Christ but they should not market you as a servant of God. Let them bring salvation to souls to know God. People need to shift from exalting men of God but focus on Jesus. The kingdom of God is not for competition or to challenge other fellow men of God.You have different assignments but pointing to Lord Jesus. Why printing mantles with a face of the man of God for resale-that's pure idolatry ? Mantles are not for sale , they shift people from God into believing in man .
The gifts of God are without repentance.
Truly some of them are gifted in miracles but it's not a green a light to do what you want. Why all those anointed materials are being sold in the church. Something anointed it's not for sale. James 5vs14 mentions the use of oil. But was it for sale. Yes, the Apostle Paul used aprons and handkerchiefs to do miracles and did he sell at the end. Why men and women of God selling all these essentials? The majority of the believers are now doing without this anointed mantles and have converted them into idolatry and hero worshiping the man of God.Most churches are no longer God's sanctuary but the occult alters. As long you shift Jesus attention in the church into your own believing its occultism. Beware some of the mantles will attract marine and water spirits into your life. The anointing is worth more than price tag when an anointing material has a price tag automatically there is a certain spirit not of God behind it. I know God speaks with His servants for specific instructions. Is it an instruction from God to sell these anointed materials and charge fees for one on one prayers with the man of God. If it's an instruction from God give for free. We have some indigenous apostolic churches who believes in objects, water etc on their healing sessions and you will never hear them mention the name Jesus. They usually call Aaron, Moses, Elijah, Michael and some love to associate with water eg going to rivers to perform cleansing rituals and its invoking marine kingdom. Jesus was the final alter for rituals and He took everything on the cross. Some churches have turned into business enterprises and professionalism and certain click is welcomed. Some churches call themselves churches while they are under operations of occultism. The church follows the word of God which is the Bible and the word of God allows one man one wife. Why do we have some churches allowing its members to marry many women and is it biblical? Let's respect the right of a woman. There is an error under the sun. The church as a whole let's regulate and go back to basics of the true word of God. Let's not wait until the government regulate the church.
Enos Denhere is a Freelance Journalist,Pastor and Social Entrepreneur . Email enosdenhere@gmail.com App/Call +263773894975
Source - Enos Denhere
All articles and letters published on Bulawayo24 have been independently written by members of Bulawayo24's community. The views of users published on Bulawayo24 are therefore their own and do not necessarily represent the views of Bulawayo24. Bulawayo24 editors also reserve the right to edit or delete any and all comments received.