Opinion / Columnist
'We had semi-liberated zones in Lupane, Nkayi'
24 Nov 2019 at 14:14hrs |
Views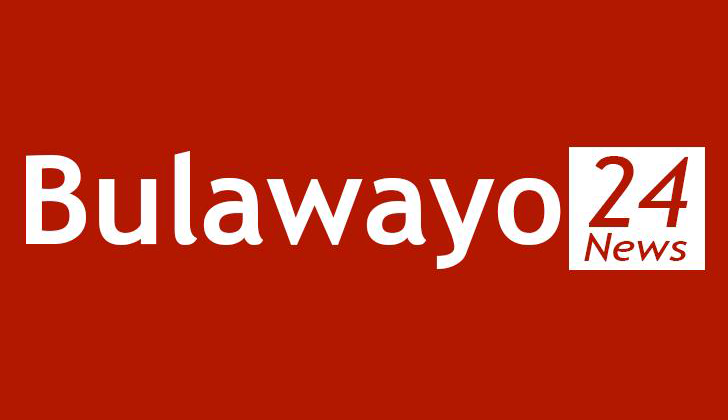 We continue our interview with Tapson Ncube aka Makhula Thebe who during the armed struggle operated in Lupane and Nkayi districts.
Below are excerpts of the interview with our Assistant Editor Mkhululi Sibanda (MS).
MS: You were still talking about what you call execution of the sell-outs, may you please continue.
Ncube: Like I said from the list of 15, five were found guilty through our investigations and we got rid of them. Yes, we had to kill them. They were all from areas in Lupane, one was from Ndimimbili, another from Gomoza and then the other ones I am not sure where exactly they came from. Then came the period when the DAs (District Assistants) were impounding villagers' livestock especially cattle, accusing the people of failing to pay tax. I remember there were cases where villagers lost their cattle for good after impounding the authorities auctioned them. The buyers were obviously whites and if some were blacks they were working for the regime.
MS: While the villagers' livestock were being impounded, you as freedom fighters just stood by and watched?
Ncube: We couldn't do that, we had to act fast and indeed we did that. We were the freedom fighters so there was a need to provide security to the masses. After the first incident which I think happened in Shabula we were now on the lookout to stop the Rhodesians from repeating that. Then the DAs pounced again on the villagers especially in areas around Mpahlwa 1 and we quickly made a follow-up and managed to recover all the cattle. The villagers were over the moon, it made them realise even those who were in doubt that we meant business. Anyway a contact with the DAs was always a picnic, those people were poorly trained and so we overran them without breaking much sweat. However, while all this was happening a very disturbing incident happened.
MS: What was it?
Ncube: While some of us were protecting the villagers' property one of our units went on an ill-advised mission and killed a senior member of Zapu in Lupane called Nyathi who was at the level of the Central Committee. Some villagers had reported him to the guerillas and said he was a sell-out who frequented Lupane Centre. Indeed he used to travel to Lupane Centre and that could have contributed to the guerillas believing in the stories from his detractors. After Msipa's death there was a message from Joshua Nkomo all the way from Zambia that what the guerillas had done was a terrible mistake. Nkomo said there was no way Nyathi could have sold out. When we carried out investigations after that it came out that Nyathi was hated by fellow villagers because he was a well-to-do man.
MS: In rescuing the cattle how many did you recover?
Ncube: The battle took place near Pupu and in that process we recovered about 500 beasts. We were more than 30 in that operation. However, two cows died in the cross fire. The DAs who survived ran in all directions. When we went back to Dimimbili and Gomoza areas the masses were so happy, they slaughtered goats to thank us and this other man went further and slaughtered his big bull. There was a feast organised for us and it made people realise that indeed freedom was coming. That incident was also a good public relations exercise for us.
MS: Take us through other battles.
Ncube: There was one when we were on our way to meet other comrades at Mzola 57 such as Mafutha and Volunteer. When we had crossed Kana and were approaching Mzola 6 and were moving towards a thick bush there came three trucks full of both white and black soldiers. The enemy forces saw us and we could tell that we had been seen. They later on disembarked from the trucks and followed us on foot and we were 11. I was moving in a section that was under the command of Ramtsatsa. Although we knew that the Rhodesians were following us we just became stubborn and did not run away. On the other side the Rhodesians were also approaching us cautiously. We then got to a homestead where we asked some young people we found there to go and check if indeed the enemy forces were following us but they did not come back. In the meantime we went to a homestead where there was beer and asked for it. After being given the beer we moved for some distance from the homestead where we started drinking. We did not get into the homestead because we did not want to compromise the situation of the villagers.
MS: So in all this you were not afraid of the enemy forces closing in.
Ncube: Guerillas being guerillas at times there was an element of being naughty and I don't care attitude. We were living with death everyday so we were no longer afraid. One thing that I can tell you is that the Rhodesian forces were also afraid of us, in Lupane and Nkayi they had suffered a lot of losses. So whenever they came across us they were very cautious. Then all of a sudden we saw them closing in, we took cover and fighting broke out. We were at advantage but our medical man was killed in that battle and they took his body. However, we were later told by the villagers the Rhodesians made two trips in picking their casualties and that eight enemy soldiers were killed. As for us losing our medical person was a great loss because he was the one with our drugs. We used to have contacts at hospitals such as Mpilo Central in Bulawayo who supplied us with medical kits. Then after that battle some of the comrades felt we were a bit relaxed. We had Volunteer (Andrew Ndlovu) complaining, saying you guys "how could do that, coming from area of operation to expose us to the enemy." We then just asked for a few things and spoke briefly before returning to our area.
MS: You mentioned that you had relatives in Lupane, didn't that compromise your situation?
Ncube: Not just relatives, but in-laws. That is why I was happy to move to the Nkayi side because like I have said before when I went to join the armed struggle I was already married with two children. My wife's rural home is at Mzola 5 in Lupane, so even when I was moving around without a weapon just carrying a bazooka shell following the incident in Tinde I met my father-in-law. However, we did not show or tell people about our relationship as I did not want to compromise him. He could have been a marked person together with other family members. But he managed to pass the message to my wife that I was alive and operating in Lupane. I am still married to the same woman I left when I was going to war. So being placed in the Mackenzie platoon operating along Lupane-Nkayi border was a blessing to me.
MS: There is the issue of supplies from the rear, were you being adequately supplied?
Ncube: Our supplies were never okay, that was a big problem at the front. There was no co-ordination between the guerillas at the front and commanders at the rear. That is why I have always said the High Command had a poor strategy at times, it's as if they were not in charge of what was happening with their troops in operations. At times we were being forced to liaise with fellow comrades in different operational areas such as for example in Tsholotsho for ammunition. Guerillas at the front were ill-equipped. But we managed and at one time we had to face mercenaries. The Rhodesians deployed 74 mercenaries in a bid to flush us out of our operational area but we drove them out. They had heard about us as some places were no longer a go area for the Rhodesians. In fact during that time we had turned some areas from red to green zones. Red zones were areas that the enemy was entirely in control, yellow were areas where there was a serious contest for the control of the territory between the enemy and us while the green zones were semi-liberated zones. So the deployment of mercenaries was meant to reverse our gains from green to red, but they failed.
MS: Are you telling us that there were areas where the enemy forces were restricted from moving in?
Ncube: Yes, yes there were.
MS: May you be specific which are those areas?
Ncube: We called the semi-liberated zones Zambia and in my area of operation it covered Donsa, Sikhobokhobo, Sivalo, Makhwatheni and so on. We had sent messages to the whites at Nkayi Centre that we don't want to see the Rhodesian forces crossing the Shangani River. They should not go beyond Nkayi Centre. However, in defiance one day they did and it was that unit of mercenaries. There was a serious battle where our unit of 27 guerillas settled things with the enemy. I was not part of the unit but our guys did a splendid job. Some of the heroes of that battle were Jeko who was armed with a grunov, Dereck a Tonga man who was carrying an AK-47 and the comrade who always hosts me when I am here in Bulawayo, Thabulo Dube whom we called Maseko and had moved from Hurungwe. He had joined us at Sabakwiza. Our unit of 27 got intelligence of the presence of the enemy, picked their spoor and followed them on their way to the rest camp that was near Dakamela. When the Rhodesians got to Shangani River they decided to cool themselves off in the water and left their weapons on the edge of the river bank. They were shot while in the water and the water turned red with their blood. Villagers can collaborate my story. The villagers even stopped their cattle from drinking from the river for some time because they did not want their livestock to drink human blood.
We round up the interview with Ncube in our next edition when he talks about some guerillas in their operational area disillusioned by the way things were being done by the High Command in Zambia devised their own strategies of continuing with the war. Ncube will also relate on how he frightened a member of the Commonwealth Monitoring Force at Mike Assembly Point (St Paul's) when he threw his AK-47 rifle at him before storming out of the Assembly Point.
Source - sundyanews
All articles and letters published on Bulawayo24 have been independently written by members of Bulawayo24's community. The views of users published on Bulawayo24 are therefore their own and do not necessarily represent the views of Bulawayo24. Bulawayo24 editors also reserve the right to edit or delete any and all comments received.