Opinion / Columnist
Zimbabwe: The tragedy of gumboot Shona hegemony and dictatorship
18 Nov 2019 at 09:15hrs |
Views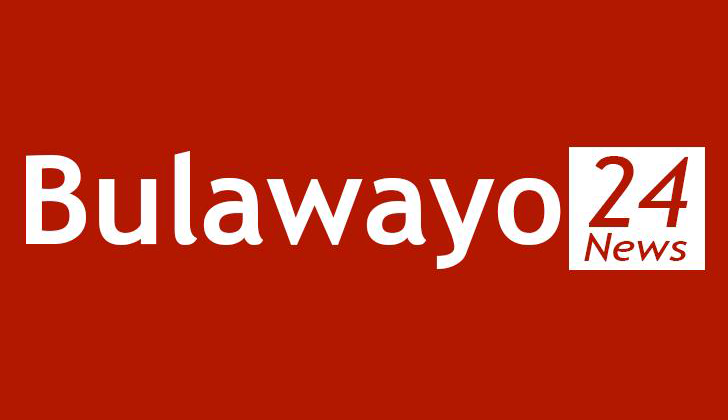 When the colonial masters settled in Africa in the late 1700s and early 1800s, they mainly had one goal to stretch their economic prospects. In their arrival, it was numerically impossible to gather influence and obtain power by numbers as they were the minority inside a huge continent like Africa.
For them to enjoy the natural resources of Africa they had to employ different methodologies to conquer Africa and rule it. They used force as evident in the numerous battles across Azania for example the battle of Isandlwana of 1879 being one of the most popular one in Southern Africa.
The colonial masters also used religion through missionaries to subjugate Africans and replace their spirituality and religion with Christianity in order to produce largely tamed Africans. These tamed Africans often ride on the theological ignorant vehicle of waiting for "blessings and wait for the second coming of Jesus Christ" to sort their challenges instead of acting to resolve them.
I will however like to zero down to the divide and rule methodology that was adopted from colonialists by many African countries and regimes resulting in Genocides, civil wars and African-on-African oppression and violence.
This methodology has mainly been carried out by colonial created regimes and tribes that continue to bask in the glory of tribal majoritarianism rule created by colonialists of all shapes, sizes and designs. The biggest example is Zimbabwe and this is why for the past 38 years Zimbabwe has been in turmoil and will continue to be in turmoil for the foreseeable future. Zimbabwe is not real. It is a created tribal fascist majoritarian state.
Firstly when Zimbabwe's geographical demarcations were colonially created, they were passed on from Rhodesia as a colonial construct. Only colonially created agents and factually bankrupt minded people are in denial of this reality. The Shona were colonially assembled and created into a tribal majoritarian fascist state called Zimbabwe today. Once created, since 1980, the Shona elites who are ruling have perfected this tribal majoritarian state for largely the benefit of the Shona tribe.
There was never a tribe called Shona in the 1700s. I am sure factually sober historians will confirm this fact. The unification of "Shona" dialects was made popular by Clement M. Doke in 1931. His report was carried out under auspices of the Government of Southern Rhodesia and the Carnegie Corporation.
The amalgamation of these different dialect nations led to the formation of the Shona tribal majoritarian fascist state. This was to emerge in 1980 as a tribal majoritarian system we now popularly call Shona Hegemony, an evil system that has been institutionalized and fortified in every public institution in Zimbabwe, where dictates in those institutions are for the benefit of the Shona Nation at the expense of all other in Zimbabwe.
This has been calamitous as Shona Hegemonism is a system whose principles are not based on merit or fair play but on a gross corruption, nepotism, grandiose sense of entitlement of everything in that country and an intense hatred of anything non-Shona and a dangerous blinded view of any injustice committed on the "other" that would most likely breed conflict in the near future.
When Zimbabwe was handed over by Rhodesians to black rule, the seats in Mashonaland were deliberately skewed to be many in parliament and Matebeleland was subdivide into only two regions, taking away huge chunks of Matebeleland and designating then as "Midlands" to give power to Shona hegemonism and to disempower Matebeleland. Since 1980, the Shona elites consolidated on this and perfected the spoils of Shona hegemony they were handed over by Rhodesians on a silver plate. They have abused and abused this to the gross oppression of others for the past 38 years.
In order to lay concrete foundations for this satanic system, they conducted an ethnic motivated genocide (Matabeleland Genocide) in the 80s in the full glare of the British and other Western powers and since then they have never looked back to the point that the whites were the next targets and a few rebellious people of Shona extraction.
The majority remain the beneficiaries of Shona hegemonism in government as ministers and deputy ministers, public sector institutions such as education, the courts, media, housing, health, police, diplomatic postings, military, prison guards, Border Services and in the grabbing of land from the Matebele Nation. Recruitment and employment into these areas is watertight Shona. Shona hegemonism is at play full throttle to strangulate the Matebele and displace them in any possible opportunities that are available in their localities and homelands. In all these areas, the Matebele are at the receiving end of the biggest gumboot boots of Shona hegemony and tribal majoritarian fascism.
The colonial created Shona hegemony, whose engine all along has been Zanu PF has now got a twin young and energetic sister in the MDC led by Nelson Chamisa. The make-up of MDC and deployment of its functionaries is a total replica of Zanu PF Shona hegemonism. When resistance to this diabolical system is made by the Matebele Nation, the system is quick to deploy its functionaries that are deployed in every institution of Zimbabwe to overrun the Matebele with speed and ferocity never imagined and seen. The Matebele are now backed in terrible corner where the situation is survival or none survival.
On the cultural front, Shona hegemonism is deployed to wreak havoc in traditional leadership using its deployees from the Nation as its fronts to push further the envelope of the systematic strangulation of the Matebele Nation. It is a ferocious undeclared but declared war on the Matebele Nation. There is no let up. We observe denial of Kingship coronations on one hand and the allowance of puppetry Kings to be coronated with the full blessings of the tribal majoritarian fascist state with its army of Chiefs in attendance to bless such gatherings and the full deployment of the fascist state media to give full coverage of such events. Contrast this with the full deployment of the CIO, army and police and their respective trucks where Kingship coronation events are meant to take place in Matebeleland.
The employment of their colonially adopted tactics raised its ugly head yesterday where Chief Khayisa Ndiweni was suspended by some rogue Matebele chiefs in Matebeleland North of Tonga origin. This event is purely designed to tribally divide Matabeleland where resistance of the colonial created Shona hegemony is on the rise.
Shona Hegemony and its active participants need to be saved from the colonial created mother of all evils. The Shona hegemony system has done nothing but to destroy a beautiful nation. It has divided people according to tribe and has created second class citizens. It is brewing a massive conflict that may occur in the future. All the ingredients of a possible conflict are now fully fertilized.
The leaders and followers and beneficiaries of Shona hegemony are so blinded by the benefits that they see no evil in the system and hear no evil of it. The interests of the "other" when raised is shot down as "tribalism", "we love the Matebele" or "we are married to Matebele women" and therefore all is well.
Africa has a huge task of flushing out colonially created African leaders, tribes, Nations and their hegemonic systems for a progressive Africa to emerge. Matebeleland needs to be Restored as a Kingdom that it was to rescue the Matebele from the clashes of vile and crude Shona Hegemony and Dictatorship!
By .
Source - Ayanda Manala
All articles and letters published on Bulawayo24 have been independently written by members of Bulawayo24's community. The views of users published on Bulawayo24 are therefore their own and do not necessarily represent the views of Bulawayo24. Bulawayo24 editors also reserve the right to edit or delete any and all comments received.