Opinion / Columnist
Is match-fixing taking root in Zimbabwe?
03 Nov 2019 at 06:48hrs |
Views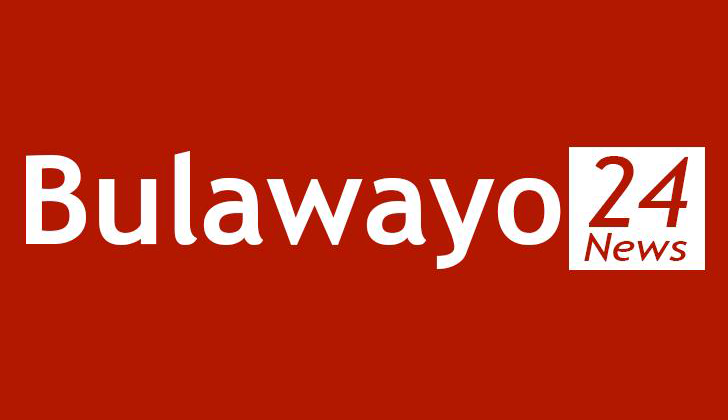 THE 2019 Africa Cup of Nations (Afcon) finals in Egypt brought together the best teams from the continent in what was undoubtedly a feast of great soccer, camaraderie, and a showcase of the best football talents Africa has to offer.
Sadly, though the showpiece was spoilt by serious allegations that the Warriors of Zimbabwe were paid huge sums of money to throw away their final group game against the Democratic Republic of Congo in which they were hammered 4-0. The allegations were, however, dismissed by the Confederation of African Football (CAF).
This is not the first time that the Warriors of Zimbabwe have been embroiled in such serious allegations as there is also the famous Asiagate scandal, which saw some players and match officials being either suspended or banned.
Although the match-fixing allegations and suspicions have been confined to the national team only, there has been a lot of talk that match-fixing has also percolated down to the domestic scene, with players and match officials also at the centre of the rot.
Words such as game rakatengeswa or referee akatengwa — or simple, the match was sold, or the referee was bribed — have become common in Zimbabwean football unlike in the past when people talked about the result of the game or the performance of the teams.
Although some might want to dismiss that match-fixing exists in the country, the fact remains that it is there, but it is the level of its existence that makes it impossible to detect.
The situation has been blurred further by Zimbabwean football's resistance to act even when stories of such strong implications begin to circulate, but when the bomb explodes it will have ripple effects on the Zimbabwean game.
One should have been at one of Wednesday's Castle Lager Premier Soccer League (PSL) matches in Harare, where allegations that players were paid by the opposition to underperform to confirm that something like that really happens in the country.
There was also word after a clash between two Harare sides, which ended with one of them winning 3-0. This match also brought widespread talk that the particular game had in fact been "bought" to ease relegation worries as the other team no longer had anything to play for.
There was also another PSL match in Harare in midweek a few weeks ago where even neutrals left the stadium with question marks over the manner in which the game was handled as it appeared the match officials did not want the dominant team of the day to win.
There are some who can also dismiss match-fixing in Zimbabwe as just a talk, but there is no fire without smoke and football followers cannot talk about matches being "bought" or "sold" when they do not have evidence of what they are talking about.
There are others who might want to argue that there are no referees and players who are taking money to throw away matches, but logic dictates that because of the economic situation in the country, one can do anything in order to survive.
It would also be cruel to ignore the connection between match- fixing and betting as there are no clear cut rules that deprive club officials and local players the chance to place their bets on matches they would be taking part in.
Going back a bit. There was a time in the Zifa Northern Region when it was alleged that the clubs that got promotion into the PSL then, Monomotapa, Gunners, Lengthens, and later on Douglas Warriors, did not get their promotion on merit, but relied heavily on paying referees to gain their promotion.
Even more interesting were the stories that these clubs even went to the extent of paying opposition players to lose their games when referees — especially those from small towns — were not forthcoming in accepting their financial offers.
Few fans, will back then, not forget the situation of a team called Harare United. This was probably the best team in the Zifa Northern Region Division One, laden with such stars as Ali Sadiki, Pride Tafirenyika, Elvis Meleka, Zhaimu Jambo, Onismo Bhasera, the Mubaiwa twins, but could not get promotion into the Premiership because club owner Regis Dzenga did not believe in paying money to win matches.
There are too many examples of suspicious match-fixing activities, which have taken part in the local game now and before but these have come and gone without being investigated because those in authority never took them seriously.
The suspicion in the Zimbabwean game becomes worse especially during this time when the race for the title is tight and the fight against relegation is intense, and at a time, when the race for promotion is tight in the Division One leagues.
It should be noted that, there were no complainants in the Asiagate scandal but only suspicions and when those suspicions were investigated something shattering came out of those investigations.
The underlying factor, however, is that Zimbabwean football must understand that it is not immune from the ills of international football, and that the scourge of match fixing must be gotten rid of before it becomes part and parcel of the Zimbabwean game. — The moment it grows, it will be difficult to control.
-----
For your views, comments, and suggestions mkariati@gmail.com or WhatsApp on 0773 266 779.
Source - the standard
All articles and letters published on Bulawayo24 have been independently written by members of Bulawayo24's community. The views of users published on Bulawayo24 are therefore their own and do not necessarily represent the views of Bulawayo24. Bulawayo24 editors also reserve the right to edit or delete any and all comments received.