Opinion / Columnist
The MDC-T shooting the wrong messenger
03 Dec 2018 at 10:15hrs |
Views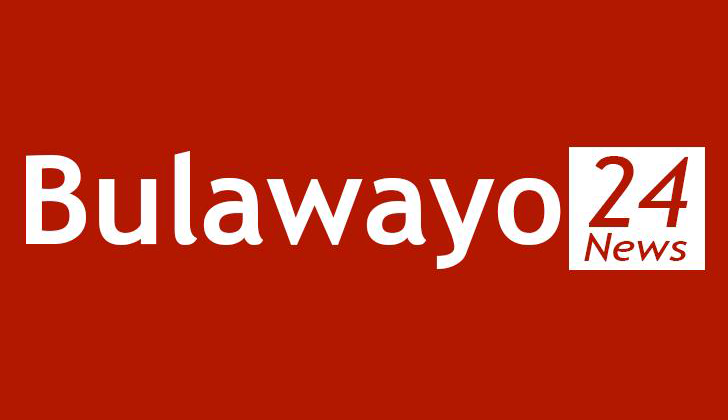 The MDC-T, Thokozani Khupe led political party should concentrate more on rebuilding, restructuring and recruiting members of the party and challenge for the most high office in the government through the ballot box not smear campaigning.
We have more challenges caused by the ruling party and pepple are working flat out to find solutions which have become thorny issues in our country. The country is in dire need of political and economic healing. Life is getting worse every day.
Buses are charging $3 from town to Chitungwiza for those passengers seated in the bus. Passengers seated on top of the bus are being charged $1.50 thereby dicing with death.
Real opppsition political parties must be too critical of such abnormalities and are encouraged to find ways to solve such challenges or whip the ruling party into line.
Our government is full of self appointed fathers who are refusing to give a new generation a chance to take over. I am surprised and confused by the nature of behaviour of MDC- T Vice President Mr Obert Gutu who is at rampage attacking the Nelson Chamisa led MDC- Alliance when actually the current challenges where caused by the ruling party.
MDC -T was another reputable opposition political party but when Thokozani Khupe took over the reigns, she failed to steer it into a powerful and sound political party and had however just dumped it into political quagmire. One would think that it's now an extension of the ruling party Zanu PF. Most of the time the party and it's Spokesperson Linda Masarira are spending much of their energy on attacking Advocate Nelson Chamisa the leader of the breakaway MDC -Alliance. Politics is a game of numbers. One with a big number will call the shots.
Inasmuch as the MDC-T would acknowledge the current government set up then they must join the revolutionary party and challenge Nelson Chamisa in the ballot box. If spouses cannot satisfy themselves in their matrimonial house don't expect them to satisfy each other if they engage in an extra marital affair. These are just sour grapes.
The moment one starts speaking on behalf of the another political party ignoring their own then obe starts to wonder their mission in politics.
Extremism has just creeped into the Thokozani Khupe led political party and she must carry the burden. This political party is forgetting and need to be reminded that the bull in the China house is Zanu PF which has reduced the majority of the people to paupers. Right now there are few commuter omnibuses ferrying people to and from work because fuel is in short supply and the party is at mute.
Zimbabwean politics stinks. MDC -T must spell to us their vision and agenda of their party and explain to us their mission statement. We want to hear more about what MDC-T is doing on the ground, when will be their next rally or any clean up campaign around the country.
There is no coherence within the party as the Sopkesperson and the Vice President speak differently. The party sounds desperate, misinformed misguided malcontents masquerading as agents of change. It looks like the leaders are confused and frustrated and efforts to restore credibility and relevance are proving hard to come. Their political outfit has profoundly dropped from glory and popularity.
Besides attacking Nelson Chamisa ,do they have an alternative programme of action and how are they engaging the masses?
People want to know what MDC-T has to offer.
MDCT seems to have been reduced to cheerleaders for ZANU and harsh critics of MDC -Alliance , who have no capacity to articulate policy. Both Linda Masarira and Obert Gutu spend all their efforts in attacking Chamisa and praising President Emmerson Mnangagwa. They even go as far as repeating the tired story of MDC- Alliance militias receiving training to sabotage the country. This rumour was started by ZANU during the time of Morgan Richard Tsvangirayi. Its very unfortunate that it has become a talking point repeated by Linda. Why is the case of such high profile not being reported to police? Politics of such smear campaigning is out of order.
Inasmuch as MDC -T led by Thokozani Khupe and Obert Gutu, feel aggrieved by Advocate Nelson Chamisa and company they should move beyond being a protest to being an opposition party. We need them to roll out , articulate their plans, policies and programmes.
They are now a separate political party. They must show that they have sound programmes that are more than just criticising Chamisa and MDC - Alliance. If this is their only role, then no wonder the electorate did not give them a vote of confidence. I think they need to be reminded that they are now a party which must articulate and advance their own ideology than being obsessed with what is happening in MDC -Alliance bedroom.
People are not interested in getting reports of what is happening at another football club but want to know the strategy which their team is using to win matches. Unfortunately the Khupe / Gutu led team thinks by heaping praises to Zanu PF they will get sympathy from the people or parliamentary seats from Zanu PF. Zimbabweans cannot be taken for such cheap political stunts.
There are fuel shortages, cash shortages, crippling prices and poor economic performance but the MDC-T is very quiet. Instead Linda Masarira and Obert Gutu are behaving like Nick Mangwana or George Charamba defending the undefensible. Their energy should be directed at taking power from Zanu PF not from each other. That's retarded for manipulating the masses by lying to them. Zimbabweans are not all that gullible the MDC-T is wasting it's energy. Politics is a game of numbers. They are going to be sent to political oblivion soon
We have seen tweets and facebook posts criticising Nelson Chamisa and MDC - Alliance.
The same dispensation which people are saying must be given time to work out the economy, is the same cartel of politicians who have plundered the country's resources. Robert Mugabe was not alone in looting the resources. How can people trust this new dispensation? While the regime talks about business, it is the same cabal that systematically destroyed Zimbabwe's economy.President Emmerson Mnangagwa and his allies have enriched themselves for decades by seizing farms, mines and businesses.
The mantra Zimbabwe is open for business is just a political banter. Zimbabwe is open for lies and deception not for business. Recently there was a talk of mass laying off of public workers so to reduce government expenditure and Minister of Finance is singing from a different song book. The MDC -T shoukd be teling us their position on such a government move. Our provinces have never been transformed into major economic powerhouses. Food for thought.
Contacts
Facebook - Leonard Koni
Twitter - @Leokoni
WhatsApp- +27616323132
Email- konileonard606@gmail.com
Source - Leonard Koni
All articles and letters published on Bulawayo24 have been independently written by members of Bulawayo24's community. The views of users published on Bulawayo24 are therefore their own and do not necessarily represent the views of Bulawayo24. Bulawayo24 editors also reserve the right to edit or delete any and all comments received.