Opinion / Columnist
Mnangagwa's new Cabinet: The raison d'être
09 Sep 2018 at 08:11hrs |
Views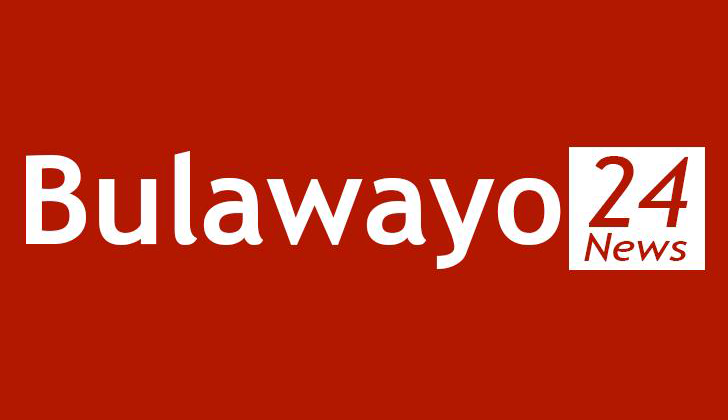 Students of politics and philosophy will be familiar with Francis Bacon, who some call the Father of Empiricism because of his contention that inductive reasoning and observation of events were the road to scientific knowledge.
A scientist, jurist, orator, statesman, philosopher and author, he was a Jack of all trades and certainly a master of many of them.
He was also an essayist, penning prose that was typically sceptical as part of his quest for knowledge.
Amongst his more memorable prosaic works is "Essays, Civil and Moral", published in 1909 as part of The Harvard Classics Volume 3.
Dealing with the issue of governing and wise counsel, Bacon opined: "The wisest princes need not think it any diminution to their greatness, or derogation to their sufficiency, to rely upon counsel.
"God himself is not without, but hath made it one of the great names of his blessed Son: The Counsellor … For the beloved kingdom of God was first rent and broken by ill counsel …"
Having started so well, Bacon then descends into a harsh criticism of the then nascent Cabinet system in which leaders roped in paid advisors.
"The inconveniences that have been noted in calling and using counsel are three. First, the revealing of affairs, whereby they become less secret. Secondly, the weakening of the authority of princes, as if they were less of themselves.
"Thirdly, the danger of being unfaithfully counselled, and more for the good of them that counsel than of him that is counselled. For which inconveniences, the doctrine of Italy, and practice of France, in some kings' times, hath introduced cabinet counsels; a remedy worse than the disease."
For all his brilliance, Bacon could not get his mind around the concept of a Cabinet. Then again, Bacon is the man history says died of pneumonia at age 65 after reportedly contracting the condition while studying the effects of freezing on meat. Bacon's fears were not unfounded.
A Cabinet can indeed fall prey to the three "inconveniences" that Bacon speaks of in his essay.
Cabinet ministers could conceivably be injudicious with privileged information, much to the detriment of political, economic and social stability.
It is possible for Cabinet ministers to work towards weakening the authority and agenda of their principal, in our case the President of the Republic.
And yes, Cabinet ministers can give unfaithful counsel, "more for the good of them that counsel than of him that is counselled".
We have seen these three debilitating vices in some members of Cabinet and other positions of executive authority in the few decades since Independence, which is one of the reasons why our State bureaucracy became unwieldy, unresponsive and corrupt, thus playing a major role in our economic decline.
Now that President Emmerson Mnangagwa has finally been given the mandate to create an executive in his own image, with the express brief to begin the process of transforming Zimbabwe into a middle-income economy by 2030, we humbly request the team to acquaint itself with the core tenets of what a Cabinet is.
And the fact that these are well-accomplished men and women – many of whom chose to leave lucrative private sector pursuits so as to be part of the group steering the Second Republic – they should have no problem grasping this.
Cabinets began as groups of advisors who met in a small, private room "used as a study or retreat".
They are think tanks. They are advisors. And in the evolved governance system of today, they are drivers.
Ministers cannot be passengers on the train to socio-economic transformation. They are drivers. And it is good that President Mnangagwa has vowed to promptly replace any driver who decides to take a passenger seat. A Cabinet posting is not about getting a fleet of cars, an army of aides and security details, and needlessly globetrotting on a first class ticket.
It is about hard, honest work. It is about proffering sound advice based on careful study. It is about originating appropriate, well-thought and far-seeing legislation.
President Mnangagwa, as "the first among equals", has clearly articulated a vision for this country.
The expectation is that as soon as the new Cabinet is sworn in tomorrow, it will hit the ground running to execute this vision to the best of its ability.
We urge the new Cabinet - which brings together a refreshing blend of high-end talent, practical experience, towering intellect, youth, energy and patriotism - to not morph into "a remedy worse than the disease".
That said, the reality of the day is that Zimbabweans are expecting miracles after years of hardship and broken promises. Well, the President and his Cabinet are not miracle workers. Like you and me, they are mere mortals.
The nation should not anticipate miracles. Instead, let us hold the Executive to the promises it has made, and in doing so also lend the necessary support for the essential work of rebuilding our country - each of us in our own ways and in our own spheres.
The Cabinet must do what is expected of it. As must we all. None of us should be "a remedy worse than the disease".
Source - zimpapers
All articles and letters published on Bulawayo24 have been independently written by members of Bulawayo24's community. The views of users published on Bulawayo24 are therefore their own and do not necessarily represent the views of Bulawayo24. Bulawayo24 editors also reserve the right to edit or delete any and all comments received.