Opinion / Columnist
How knowing the population size will help you win in business
02 Aug 2018 at 14:50hrs |
Views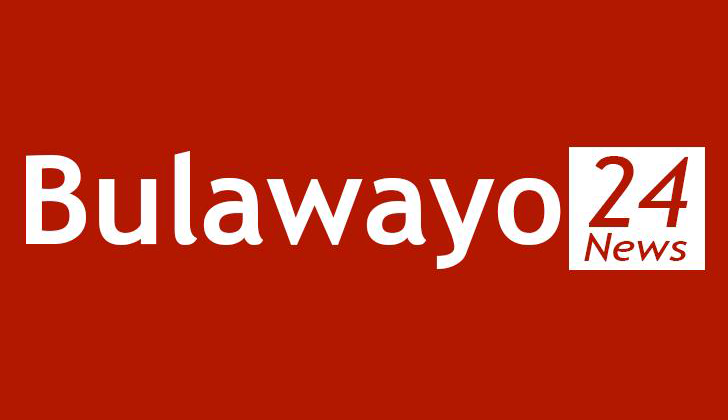 When you come up with a new product or business idea it is very easy to get too excited and ignore the available data and information that would otherwise have helped you to improve upon the initial idea or even reveal some flaws before any more time and effort is invested into the idea. A modern entrepreneur must be able to use as much as possible of the data available to him or her to make sound business decisions instead of relying on assumptions.
As I always say, the luckiest founders are those who start businesses in industries that they have previously worked in and those that copy. What these people lack in originality they make up in having better knowledge of what will work and what will not. The rest of us are not so fortunate. We try to guess what will work and then try to find information that will make our future guesswork less of a guess. As an entrepreneur, you must always try to use information from reliable sources. You may not realise this but most of your assumptions about the world around you are wrong. Yet over time, you may come to mistake your hopes, biases, assumptions, beliefs and opinions for facts.
Many people base even the biggest of their decisions on rumours, guesswork and common misconceptions. The larger the group of people who believe in something, no matter how outlandish, the more likely for that belief to be more convincing and spread even further. When your beliefs contradict facts, you will fail in your endeavours, not because your faith and convictions faltered at the last minute, but because the reality is brutal and unforgiving. You cannot flatter the universe into conforming to your own worldview. Only fictional characters usually get away with this, notably a certain Mr Magoo.
Mr Magoo is an old, near-sighted cartoon character who has an equally short-sighted (talking) dog. In the series, the running joke is that Magoo has no idea how bad his vision really is. In Magoo's universe, he can mistake a table being hoisted from the street to a balcony on the tenth floor for an elevator and use it as such. Despite the many ways this can go wrong (and usually does for everyone but Magoo and his dog) he usually makes it to his destination without his error being painfully made known to him. Magoo's unnatural levels of good luck more than make up for his poor vision. He can mistake a dinosaur lying across a river for a bridge or a crocodile for a canoe and still be able to use both as such. Despite his penchant for enraging dangerous reptiles, no harm ever comes to either him or his dog.
People in the real world are seldom as lucky. In the real world, if you mistake a crocodile for a canoe, the animal would not go along with your misconception and let you take a trip on its back downstream. Because you live in the real world, where crocodiles will always correctly identify you as lunch, you must always keep your eyes wide open and try to fix any shortsightedness be it metaphorical or otherwise. You may choose to believe that there exists a market for what you are selling but no matter how strong your conviction is, if you did not conduct proper market research, it is still an assumption that may be wrong and will ultimately cost you a lot of money and time.
There are many sources from which to get data that is useful to your business. Offhand I would suggest the various figures published by the local statistics agency Zimstat. As an example you may be running a protective clothing store and hear that pink, protective helmets are popular among ladies. But then you would also notice from the (Zimstat) data that women make up less than 10% of all the people employed in the industries that require protective helmets. The other information you can get is the size of the populations in major towns, the number of formally employed people, the average family sizes, the number of primary and secondary school in each province and more.
When you start using more data in your decision making you begin to be more mindful of the source and veracity of each and every piece of information that influences your decision making. I would also advise against moving forward on any idea solely because several people professed a desire and willingness to buy such a product or service from you at a future date. People are notoriously bad at predicting their own future behaviours. I bought a couple of solar cookers a few years ago and I recently started using one of them. Several people have seen it in operation, gotten excited and asked to buy one off me. I give them the price, which usually does not dampen their enthusiasm. They take my contact details and that is usually the last that I hear from them. The point being never listen to anyone who promises to buy from you in the future. It is far more helpful to listen to those who criticize your idea or those who tell you straight up that they will not buy from you, haters - as us young people prefer to call them because they are usually the most honest ones.
Furthermore, I would advise you to use Concave (http://www.concave.co.zw) to find suppliers and service providers for your business or project both within and outside Zimbabwe. Find items you are not able to otherwise find online.
-Find raw materials for manufacturing
-Industrial machinery
-Replacement parts
-Vehicles
-Various service providers
-Scientific equipment
-Specialised instruments
-Parts & components for students' academic projects.
Source - Sibusiso T. Mabhena
All articles and letters published on Bulawayo24 have been independently written by members of Bulawayo24's community. The views of users published on Bulawayo24 are therefore their own and do not necessarily represent the views of Bulawayo24. Bulawayo24 editors also reserve the right to edit or delete any and all comments received.