Opinion / Columnist
Exposing the MDC Alliance dishonesty, hypocrisy
26 Jul 2018 at 09:58hrs |
Views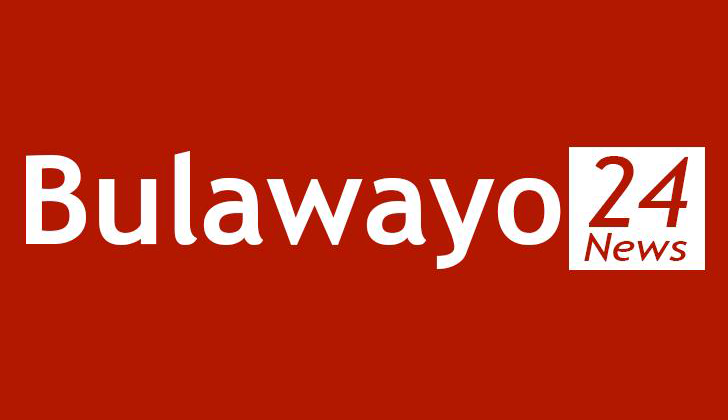 The MDC Alliance's front man, Nelson Chamisa, who has been throwing baby-like tantrums and waxing hysterical about the Zimbabwe Electoral Commission (ZEC) and its alleged shortcomings, has been exposed.
Speaking to tens of thousands of ZANU PF supporters, who thronged the Mutare Aerodrome in the eastern border city of Mutare for a star rally, President Emmerson Mnangagwa removed Chamisa's mask and uncovered his hypocrisy and dishonesty. The President told his supporters, all Zimbabweans and foreign election observers that Chamisa chaired the Parliamentary Portfolio Committee which oversaw the selection process of ZEC commissioners. It is obvious that Chamisa and his MDC-T faction thought that their involvement in the process would enable them to pick people, who would do their bidding during the ongoing electoral process.
The main reason why ZEC Chairperson, Justice Priscilla Chigumba is being vilified and being accused of all manner of things, is because of her professionalism. Chamisa and his Alliance have been wishing for Justice Chigumba to misstep in order to pounce on her and use the incident to discredit the election and dispute it.
President Mnangagwa also hung out Chamisa on the electoral clothesline to dry when he rhetorically asked how a politician who believes that he is more popular than the President would be so obsessed with the position of the ZANU PF Presidential election candidate on the ballot paper. Chamisa's name is on second position on the first of the two columns of candidates' names and he has been making so much noise as if his name is the one that is way down the list. President Mnangagwa's name in on second position on the second column of names and is the 15th out 23 candidates but he has not made so much a whimper of complaint about it. This is because experience has taught him that elections are won in the hearts of the electorate and not through the position of a candidate's name on the ballot paper. The actual poll is a mere confirmation of the choice of the already-won-over electorate. The gravity of some of the issues which Chamisa is raising betrays his panic, which is born of ill-preparedness on the part of the Alliance. The various foreign observer teams which he has met so far should be cracking their ribs with laughter behind their hotel room doors at the childishness of some of his "concerns".
The current election season, unlike the previous ones, has been characterised by peace, much to Chamisa and his Alliance's disappointment. They would have wanted to use any incidents of political violence to position themselves as victims which would aid any election petition they would mount after polls. Chamisa's charges instead of preparing for the election by rolling out life-changing development projects, primed themselves for violence. The political grouping's youths have been dominant in terms of the politically-motivated incidents of violence recorded so far. They have been at the forefront of abusing female candidates and female ZEC officials, which drew the attention of and invited rebuke from the Group of Elders who were in the country last week.
Given the MDC-T Chamisa faction's violent streak, it is no wonder that last week his retinue of bodyguards bludgeoned one of their own, the Alliance Gutu Central candidate, Crispa Musoni for seeking audience with Chamisa over the imposition of one Ernest Mandingo in the same constituency. Musoni had initially been chosen to be the Alliance's candidate for the constituency until Chamisa decided otherwise and endorsed Mandingo. So much for the leader of an opposition faction and Alliance, which claims to champion democracy.
During the same ill-fated Maungwa Business Centre campaign trip, Chamisa also tripped up on his own words thereby exposing his ulterior motive for pursuing power. In a bid to besmirch ZANU PF, the opposition leader claimed that ZANU PF inoti mwana anodya ndeweZANU PF chete (ZANU PF exploits its incumbency to favour its own members only). Chamisa promised that, once in power, he would ensure that MDC-T faction members would benefit from its incumbency first for sometime before serving other Zimbabweans. Other Alliance members must have been surprised to learn that, by implication, when in power he would consign them all to the political village hearth unremembered in favour of his faction.
It is very clear that some of the people who are crying "Chamisa chete chete (Chamisa only)" on Facebook, Twitter and Whatsapp are not paid up or regular party members and they are in for a shock in the unlikely event of Chamisa winning. This is because he was unequivocal about those sympathisers who just vote his party just because the private media conditioned them against ZANU PF without valid reasons. There is nothing in it for them if they are not MDC-T Chamisa faction members despite the hollow, incongruous and disrespectful chants of "God is in it."
Chamisa's inadvertent disclosure laid bare the fact that he is not in the race to serve his fellow countrymen and bring about "change" as he outwardly claims, but to satisfy his ego and unbridled ambition, which saw him using unorthodox and unconstitutional means to grab the reins of his party before his successor, the late Morgan Tsvangirai's body had been laid to rest. The MDC-T's unprecedented nature of succession read like a Shona novel storyline and plot woven around Chamisa's uncouth behaviour and unscrupulous ways.
As the country counts down towards the end of the month and the election season, the electorate should read between the lines and subject their candidates' statements to scrutiny to ensure that they do not vote into power politically immature people who think that political power is all about self-enrichment and corruption.
Source - Nobleman Runyanga
All articles and letters published on Bulawayo24 have been independently written by members of Bulawayo24's community. The views of users published on Bulawayo24 are therefore their own and do not necessarily represent the views of Bulawayo24. Bulawayo24 editors also reserve the right to edit or delete any and all comments received.