Opinion / Columnist
I saw the Queen of the sea waters
21 Jul 2018 at 16:18hrs |
Views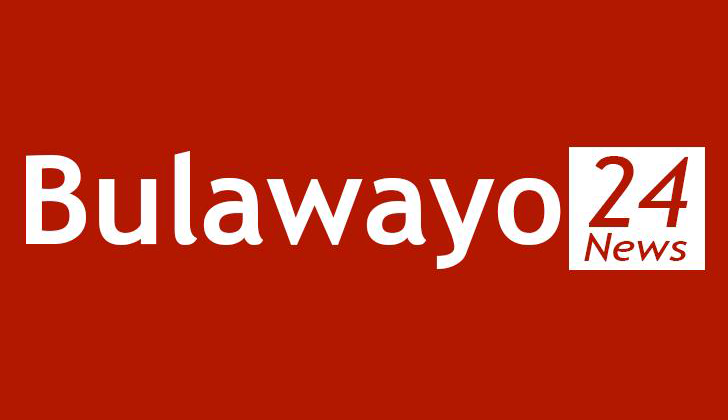 Today on July 21, 2018 the spirit of THE LORD JESUS had me encounter The Queen of the Sea Waters, she whom the bible in Revelation 17 calls ..."the great prostitute, who sits on many waters." May the LORD JESUS help me to describe to you what I saw and experienced. Amen. She appeared in the similitude of a seducing woman, who was bend on SEDUCING me and destroying my family. I refused and rejected her advances outright. I have no evil desire for the queen of the sea waters. She was not pleased with my outright rejection and my loyalty to THE LORD JESUS and my righteous desire to keep myself and my family holy and undefiled. My loyalty is with THE LORD JESUS. Amen.
The HOLY SPIRIT allowed me to understand what manner of woman she is and I will now describe to you. She is an accomplished manipulator and seducer. She is the queen of sorcery and witchcraft. She knows how to appeal to the wicked desires of the flesh. She is absolutely wicked. She is depraved. She is paranoid. She is full of pride. She is vengeful. She is full of hate. She wants to dominate and control. She hates what she can not control. She is cunning. She is evil and extremely immoral. She wants to commit adultery and fornication with all the people of the world as this enables her to have control over mankind. She is worshipped as a "goddess" in many cultures, for example in parts of Nigeria and Africa she is called "Mami Wata or Mami Water." She is worshipped as "Mary, Ishtar, Isis, Aphrodite, Asherah, Queen of Heaven etc." She is the queen of all luxury and sensual pleasure. She gives luxury to those she wants, but will also take it away from them when she is displeased. So be careful! Do not lust for wicked pleasures and luxury goods and services. That is her domain of manipulation and control. Many have gotten wealthy through her wicked luxury including rulers, kings and merchants. She has relationships with many leading people and in the dream I was made to know that some accomplished Zimbabwean leaders are her lovers. She is also very cruel and brutal. She has no mercy. It was by the power of the HOLY SPIRIT OF JESUS that I rejected her advances and offers and I give glory to JESUS for that. Amen.
After I refused her, she attempted to threaten my family, but I knew she had no authority over them because they are under the power and authority of the blood and the spirit of THE LORD JESUS. She left and the HOLY SPIRIT took me to her secret base under water. There I saw her many evil works.She is constantly plotting evil and the downfall of true christians. I saw she was angry with one of her demonic agents for failing a mission. She had him stripped n_aked and spread eagled. Then she ordered that both his arms cut off and he bled profusely to death. While he was bleeding, his blood was begin collected in some kind of silver dishes and even as he was breathing his last, he was begging and worshipping her as queen of the sea waters, instead of crying out to JESUS who is the true LORD and son of GOD and the only one with power over the evil harlot queen.
Afterwards, I saw that her demonic agents were terrified and feared her greatly. She has agents in all countries, cultures and languages. The selected agents were then send on another mission to come and try to deceive and distract me, but she and her agents were unaware that THE HOLY SPIRIT had revealed her secret plans and that I was there where they were but they could not see me because I am under the power and authority of LORD
JESUS. As she and her agents came out of the water, a beautiful luxurious car appeared and drove them out of the water. Her agents were dressed in high end fashion, very bright, tight fitting and colorful. I think it was purple suits that made the agents look seductive to the eyes. I knew that even as her agents had been given the expensive luxury car and clothes, their lives were at stake if they failed their mission. They were not in peace and were panicking and they did not succeed because greater is HE who is in the true children of GOD than the spirit that is in the world. The demonic agents failed because of JESUS !
In another part of the dream, she and her demonic agents were now speeding off to escape after failing to put a curse on me because the word of the LORD JESUS I spoke to them annulled all their words. I tell you the truth, the word of JESUS has absolute power and is authoritative and I declare that no weapon formed against me or my family or the children of God will prosper, in Jesus name. Amen. As they drove off I was shouting to someone that she is not human, meaning that she is a demonic evil spirit that can manifest herself in human semblance. I was shouting that she is, "MYSTERY BABYLON, THE HARLOT!" Then I woke up.
Ladies and gentleman, when I went to the bible, I found the name of the demon in the book of Revelation 17 verse 5: "The name written on her forehead was a mystery: BABYLON THE GREAT THE MOTHER OF PROSTITUTES AND OF THE ABOMINATIONS OF THE EARTH."
I want to warn all the children of God globally TO COME OUT OF HER, even as it is written and remains written in Revelation 18:4-5 Then I heard another voice from heaven say: "'Come out of her, my people, so that you will not share in her sins, so that you will not receive any of her plagues; for her sins are piled up to heaven, and God has remembered her crimes." Revelation 18:4-5
I say to the true people of God, now you must come out of her! Come out of mystery babylon, the harlot! Come out of SEXUAL SIN, THE LOVE OF MONEY, THE PROSPERITY GOSPEL, LUST, VIOLENCE AND ALL WICKEDNESS!
Those who want to come out of HER and never return to the filth, let us repent and return to JESUS right away, Say, Dear Jesus, Mighty Father, Precious Holy Spirit. I am sinner. I have sinned against you and against my own body, which is the temple of the Holy Spirit. I have defiled your temple with sexual sin, the love of money and all manner of wickedness. I have become the body of the harlot. Please forgive me. Disconnect me from the mystery babylon spirit and all unclean spirits. Disconnect me from filthy jezebel. Disconnect me from all ties to demonic spirits. Disconnect me from spiritual ties to satan. Make me clean LORD JESUS, make me once again into the temple of the HOLY SPIRIT. Help me not to be defiled again. Help me JESUS not to return to sexual sin and p_orn. I repent of idolatry, lies, and all wicked acts. Please forgive me. Please write and keep my name in the book of life. Today I am born again and I am receiving you JESUS, I am receiving you FATHER, I am receiving you HOLY SPIRIT. Amen.
WARNING! "Flee from sexual immorality. All other sins a person commits are outside the body, but whoever sins sexually, sins against their own body. Do you not know that your bodies are temples of the Holy Spirit, who is in you, whom you have received from God? You are not your own; you were bought at a price. Therefore honor God with your bodies." 1 Corinthians 6:18-20
If you REJECT THIS INSTRUCTION, THEN YOU HAVE REJECTED GOD, for it is written, "For God did not call us to be impure, but to live a holy life. Therefore, anyone who rejects this instruction does not reject a human being but God, the very God who gives you his Holy Spirit." 1 Thessalonians 4:7-8
BLESSING:
THE LORD BLESS ALL WHO HAVE REPENTED HERE. MAY THEIR NAMES NEVER BE BLOTTED OUT! IN KING JESUS MIGHTY NAME. AMEN.
Shalom. Muranda wa Mwari, Tendai Tagarira.
Source - Tendai Tagarira
All articles and letters published on Bulawayo24 have been independently written by members of Bulawayo24's community. The views of users published on Bulawayo24 are therefore their own and do not necessarily represent the views of Bulawayo24. Bulawayo24 editors also reserve the right to edit or delete any and all comments received.