Opinion / Columnist
Zimbabwe and African countries urgently need a new generation of leaders?
09 Jul 2018 at 18:34hrs |
Views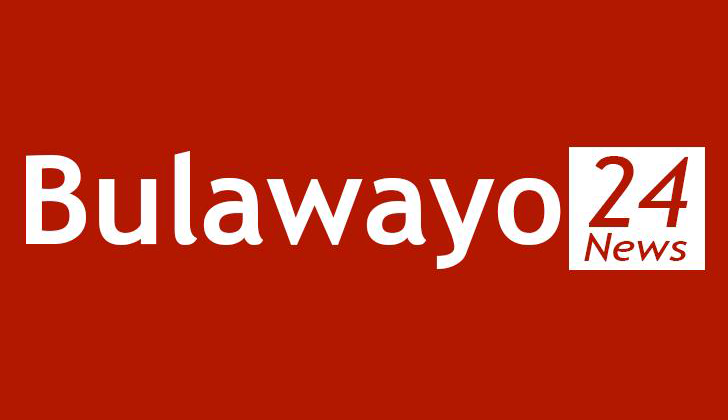 For the youth in Zimbabwe, you have a chance for "youth quake" on July 30, 2018!
Zimbabwe like most African countries' populations is dominated by young people. Unfortunately, these young people are burdened and badly served by ageing leaders. Historically, young leaders are energetic, rich in new ideas, technically competent and dynamic innovative capabilities. Unfortunately, Zimbabwe and many other African nations are endowed with the rulership of old men and their old cronies, who are perpetual underperformers with dishearteningly little to offer.
The coup that ousted Robert Mugabe has brought another old man who carries millstone round his neck. Ugandans are trying to get rid of Yoweri Museveni because he is old (73) and has overstayed his welcome. Yet, by comparison, Museveni is three years younger than Mnangagwa. However, these two came to power via coups and started their tour of duty in government in the 1980s. They are both masters of the suppression of political opposition and gross human rights violations. Mnangagwa is forever associated with Zimbabwe's history of lethal violence.
In South Africa, the removal of Jacob Zuma was way overdue and his departure ushered Cyril Ramaphosa who is associated with the 2012 police massacre of innocent workers at Marikana. Zuma, like Mnangagwa, was fired by Thabo Mbeki from the country's vice-presidency and he bounced back as president a couple of years later. Zuma became one of Africa's most controversial leaders, confronted with multiple charges of corruption and state capture by the Guptas. In Zimbabwe, Mnangagwa has dismally failed to deal with corruption and seems to have allowed state capture by the military. Zuma laughed his way to his seven wives while the country burned, with youth (under 25) unemployment rate shockingly high at 67%. Zimbabwe youth unemployment sits at over 90% even though official government figures claim 10% joblessness.
Kenneth Kaunda of Zambia came to power at age 40 and was considered old at age 67 when he handed over power to Frederick Chiluba. It took Levy Mwanawasa, a 50-year president, to seriously confront corruption in the country. While Mugabe, Mnangagwa and their Zanu PF were busy chasing away commercial farmers, Mwanawasa passed policies that enabled many ex-Zimbabwe farmers to settle in Zambia. Reducing corruption made Zambia a favoured investment destination and turned the previously sleepy town of Livingstone into a busy tourist hub. Meanwhile, Zimbabwe's Victoria Falls became a ghost town. Mwanawasa was one of very few African leaders to criticise Robert Mugabe and his Zanu PF.
In Nigeria, meanwhile, septuagenarian President Muhammadu Buhari is in poor health, and his bold promises have evaporated. Unlike Mnangagwa's refusal to take responsibility for his past wrongs, Buhari has stated that he takes responsibility for anything over which he presided during his military rule, and that he cannot change the past. A former president, Olusegun Obasanjo, has publicly advised him not to contest the next elections because of his health, but it was Obasanjo himself who helped the sickly Umaru Musa Yar'Ardua become president; he promptly died in office, leading to the disastrous elevation of his inept vice-president, Goodluck Jonathan.
It's bad enough that Mnangagwa and his band of old leaders are creaking and unimaginative. But to make matters worse, none of their likely replacements have youth on their side. Zimbabwe's two vice presidents are in their 60's. None are nearly as sprightly as Canada's Justin Trudeau, France's Emmanuel Macron, or Austria's Sebastian Kurz. More conspicuously still, no aspiring female president is anything like as youthful as New Zealand's Jacinda Ardern.
One of the only exceptions is Liberia's new president, former footballer George Weah, who will try to take his country forward. Expectations are high, but Weah has never run a ministry, let alone a government. As far as most of Weah's fellow democratic governments are concerned, no clean break from the past is on the horizon. Getting factual.
As for Mnangagwa, he has been making a good show of talking the talk. After all, he must: Zimbabwe is bankrupt. But his level-headed outreach to the rest of the world amounts to a refined form of begging. His predecessor, the oldest living president (2017), turned increasingly inwards until the country entered its catastrophic economic decline. Mnangagwa was there. It will take much more than a well-spoken leader to correct the economic nightmare. And Mnangagwa's government is now so militarised, with generals in the cabinet and former General Constantino Chiwenga as vice president, that the iron fist which took care of Mugabe could yet come down on him.
After decades of a government in denial, Zimbabwe needs 2018 to be a year of realism. The road to recovery will be long and arduous (forget the election rhetoric by all major contesting parties). For years the country has had no financial plan, and its Western and Chinese backers will be deeply wary of its new claims to fiscal probity. If Mnangagwa thinks he can talk the talk without walking the walk, he will soon be disabused. It boggles the mind that Zimbabwe has the highest literacy rate in the continent and yet we have Patrick Chinamasa for Finance Minister. Really.
South Africa's leaders, on the other hand, need to choose where to start as they try to clean house. Their efforts at positive discrimination and black economic empowerment have largely failed. What developed was a class of lacklustre businesses dependent on ANC contracts and contacts. Nothing expanded, nothing grew. Instead, small and medium enterprises need incentives to grow – tax holidays, perhaps, rather than privileged contracts; flexible credit, but savage reprisals and foreclosures if they're wasted by mismanagement.
As for Nigeria, real change won't come any faster. If it can muster the nerve and sensitivity, the government needs to get behind reformers such as the Emir of Kano, who is step-by-step trying to change things in the conservative Islamic north. He argues that only by bringing the conservatives along with him can he stifle the region's violent fundamentalist groups, among them Boko Haram. This stately, pragmatic style is perhaps the best many young Africans can currently expect from their leaders. Some have likewise suggested that Mugabe's overthrow may be an opportunity for Zimbabwe. That is extremely dubious. A look into the history of Latin America shows that military dictatorships never build democracy. In its place, are underdeveloped states incapable of guaranteeing democratic validity or ensure social security. After long periods of military rule, entire generations have known only impunity, not rule of law. That makes democratic governance a hard thing to grasp. Zimbabwe's own history confirms this. Mugabe and his ilk – including President Emerson Mnangagwa, who orchestrated politics and society by stacking all three government branches with friends and family. They ruled the country for four decades using benefaction and fear. For the common person on the streets, there is no difference between the egotistical, self-glorifying Mugabe and Mnangagwa and the military bosses who sent tanks into Harare in 2017.
If they don't make way for younger successors, African elders need to sharpen their thinking, and fast. For the youth in Zimbabwe, you have a chance for "youth quake" on July 30, 2018!
All articles and letters published on Bulawayo24 have been independently written by members of Bulawayo24's community. The views of users published on Bulawayo24 are therefore their own and do not necessarily represent the views of Bulawayo24. Bulawayo24 editors also reserve the right to edit or delete any and all comments received.