Opinion / Columnist
In Attorney Jessie Majome and Hilma Shindondola-Mote, Meme Nomzamo Winnie Madikizela Mandela lives on!
05 Jul 2018 at 13:53hrs |
Views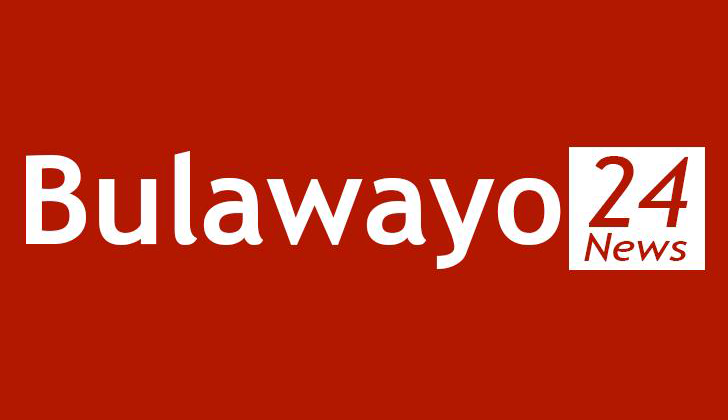 It is barely three months when we celebrated the life of of our heroine Ma Winnie Mandela in style: we never cried our eyes out mourning Winnie Mandela; instead, we had the opportunity to reflect on her life and what it meant to us African women inside and outside the continent. Her death particularly touched those of us who were exposed to the brutality of colonialism and apartheid and it's after math. Winnie Mandela's life and death is undoubtedly a catalyst for a matriarchal rise: a female revolution. Of the numerous accolades in celebration of her life what struck me most were the words written on a card by a little girl from Soweto, these were: Gogo (gogo means grandma) Winnie is not dead, she multiplied: Indeed in too many of us Comrade Winnie Mandela lives on.
We see Winnie Mandela in special and inspirational young and professional women we meet across Africa. Indeed Comrade Winnie Madikizela-Mandela multiplied: in Hilma Shindondola-Mote, we see a rejuvenated and modernized Winnie Mandela; in Jessie Majome we see a symbol of independent heroine Winnie Mandela. We see Africa continuously reinventing its inspirational young women and daughters; will never be short of heroines: feminist icons, the beautiful ones will always be born on the African continent. By the passing on of Winnie the African Queen, our heroine gave birth to more heroines we know and do not know.
Attorney Jessie Majome's political rise and rising career

Attorney Jessie Majome is a lawyer by profession; she was born in December 1971 in Harare then Salisbury. Affectionately known as Fungai Jessie has always had an activist's character even as a child. Already as a primary school going pupil she questioned the unquestionable: racial imbalances and oppression at her multi-racial primary school, in her secondary school education she was confronted with gender insensitivity, at the University of Zimbabwe it was sexual harassment that she fought to dismantle. Justice and fairness punctuated her formidable life right up to her adulthood: an ardent advocate for those higher values and higher principles in humanity: Ubuntu.
Attorney Majome studied LLB at the University of Zimbabwe and her LLM at the University of South Africa and her MSWL (Masters in Women's Law) at the University of Zimbabwe. In 1999 was appointed a commissioner of Constitutional Commission in Human rights Organisation for several human rights organizations.
Attorney Majome has subsequently won parliamentary elections- in 2008 and 2013. She is the first female lawyer to serve in parliament. In 2009 Majome was appointed Deputy Justice Minister in the inclusive government. Seeing the mortality rate in prisons, she realized that the high mortality in prisons was due to malnutrition and the deaths dropped by 90% just by her intervening into the rights of prisoners to have nutritious food in prisons: their constitutional right. She was the initiator who set up a corruption committee to combat corruption in the entire government departments' so that women and children can have increased access to the justice system; Jessie chaired a committee that organized family court systems. She was later appointed Deputy Women Affairs & Gender Minister.

Attorney Jessie Majome and Harare West Constituency: 2008 - 2018
Attorney Jessie Majome developed a strong bond between the residence of Harare West and herself as their Member of Parliament in this constituency. She dedicates her service in improving the schools and health services in Harare West. The scarcities of clean water led to her initiating the sinking of boreholes at Marlborough Clinic, Ashdown Parks Shops, Chichera Farm compound, and Sherwood Drive because she realized that it is the women who bear the brunt of water scarcities in homes. In schools, she improved the services and supports a school a school for deaf children and 9 children's homes in her constituency. She has pressed service providers for continuous access to electricity and water in schools to make it possible the night schools courses for dropped-out-of-school young women to take place.
The residents of Harare West love and appreciate Attorney Majome and her contributions to the constituency. They will vote for her again in the coming elections of July 30th, 2018
Attorney Majome was a member of the Constitutional Commission in the year 2000 and later became Spokesperson of National Constitutional Assembly. After that, she was elected in her MDC-T party as a member of the National Executive in 2003, was Councillor Ward 1 for Hwange and Chairperson in Hwange Local Board at the same time. She later served as Vice Co-Chairperson and Spokesperson at the Parliamentary Select Committee on the Constitution (COPAC) that led the writing of the Constitution. She chaired the Parliamentary Portfolio Committee on Justice, Legal and Parliamentary Affairs until she was assaulted and removed for pushing electoral reforms.
In parliament, among many things she pushed for was the government to commit to set stiff mandatory minimum sentences for rape and gender-based violence, and ex-President Mugabe issuing annual State3 of the Nation addresses in compliance with the Constitution. Majome's sterling and impeccable contribution to the nation is an invaluable treasure to Zimbabwe and her political party MDC-Chamisa. Attorney Majome serves the nation is a humble way; she is a down to Earth daughter and mother of two children.

Hilma Shindondola-Mote, the Labour Intellectual, Activist, Mother and Wife
Hilma Shindondola-Mote is founding Executive Director of the Africa Labour Research and Education Institute (ALREI), a policy think-tank and education centre of the International Trade Union Confederation of the Africa Region. The ITUC-Africa represents 16 million workers, in over a 100 trade union organizations across 51 African countries. Thus her responsibilities to educate workers about their basic human and labour rights is huge in a continent where the majority of young people are unemployed and those who are employed are wage less, with no social protection and can hardly make ends meet.
Born during the height of apartheid Namibia, at the time when racial and gender discrimination were the norms, education was denied especially to black girls and women, Hilma rose to become a formidable woman she is now. This did not happen by chance. Her mother played a central role in her life (when her father abandoned them Hilma was only 5 years old. Her Mum always told her that she should beat the odds, become better than she could ever be and that she will ensure that she get the best education even if it means she uses her last penny. Indeed, Hilma rose, navigated the difficulties brought by apartheid, thrived in education to obtain her Bachelor of Arts degree in Sociology and Political Science at the University of Namibia, Masters Degree (Cum laude) at the University of Johannesburg (then the Rand Afrikaans University.
Before leaving Namibia to lead the continental research and education institute in Lome Togo, Hilma was the first female director of the Labour Resource and Research Institute (LaRRI), in Namibia. It is her work during her time at LaRRI that particularly caught my attention: prominent of her publications is the one titled "Uranium mining in Namibia: The Mystery Behind level radiation". Hilma argued in that publication that radiation through exposure to uranium is a silent killer. She projects how Namibian men's lives and their health was sacrificed for short-term gains-profits by the mining company and to some extent the government. Hilma concludes, it is important for any government to weight the long-term consequences of any natural resource extraction both on human health, health of workers and the natural environment. She argued, no country has ever developed on the mercy of Foreign Direct Investments (FDIs) especially extraction of minerals alone. Lack of transparency in mining contracts is a huge challenge that needs to be addressed because possibilities are that countries are making extreme concessions that are not in the benefit of the country in the long-term. This work has led to her receiving the 'Free Future' Award in September 2010 in New York on behalf of their African wider network-the African Uranium Alliance
Another interesting publication Hilma published is about "the plight of Namibia's domestic workers", this should be a must read to all human-rights activists who are genuinely concerned about the silent slavery in middle and upper-class families in the African continent. Her work on domestic workers had led to her recognition by the Namibian government when they appointed her on the Commission for Domestic workers to recommend minimum conditions of employment and wages for domestic workers in 2012. Namibia now has a lively domestic work union, minimum conditions of employment for domestic workers are outlined and a national minimum wage for domestic workers. On a personal note: I have written several articles regarding domestic work in Zimbabwe. It is easier to relate to her work and her passionate critiques that draw equal awareness in tackling modern slavery at regional and continental platforms.
Another of Hilmar's ground-breaking work is the publication entitled: 'Guarding wealth but living in poverty'. This is a research into the working conditions of private security guards in Namibia. As the title indicates, security guards are the custodians of much wealth across the world, but their working conditions often leave much to be desired. In that publication she even talked about gender relations in security work and how many security guard's rights are violated with impunity.
Hilma Shindondola-Mote did not land at the position she holds by mere academic qualification. Her background knowledge and her work-related passion which seek to understand the poverty-induced Africa and Africans who have an abundance of wealth resources but still loiter in abject poverty and misery of untold proportions is what makes her work particularly special. We need to question the South Africa government of Ramaphosa that legalizes minimum wages of $280 per month. Alone the British Guardian Newspaper critiqued this open slave-wage labour remunerations in one of the richest countries in Africa. Is that what South Africa's ANC fought for all these years? Apartheid wages could have been better than the post-independent South Africa.
Be it in Africa or abroad in the Diaspora the majority of Africans are second-class citizens; in Africa sadly subjugated by the very black governments that "liberated" them. The lives of the African continent have deteriorated since Colonialization and beyond. Africans are not better off after that hard-won independence. Africa has new colonizers of black descent, with black skin color: Their "liberators" etiquette is now a symbol of oppression: black governments are worse than white oppressors.
Hilma Shindondola-Mote's position as Executive Director of ALREI will surely contribute to a much-needed positive change in how we perceive those who are the "real creators of wealth"-workers and the kind of investments we should be seeking as countries that can lead to sustainable employment opportunities for the majority and growing young African population. The lethal journeys from the African continent to Europe across the Mediterranean Sea is the result of Africa's failed systems of governance, corrupt leaders, climate change leading to abject poverty and destitution of most African populations. It is in Hilma Shindondola-Mote's competence to seek sustainable answers to modern slavery in North African countries and the dangerous journey undertakings to the unknown in Europe.
Hilma Shindondola-Mote is an internationally known persona with an outstanding reputation in labor relations. She is evidently a woman of unquestionable higher intellectual capacity, in her well elaborate abilities and capabilities she remains down to Earth, meeting her for the first time, she is a lovable and loving woman. Her contribution at the Africa conference in Bremen was well received by a German academic and political audience that is very hard to please. Hilma shone in that conference, got her respect, was appreciated and exalted and her intellectual powerhouse was well recognized.
Days later I met with organizers of the Africa conference to discuss the aftermath of the conference. The accolades Hilma Shindondola-Mote received were amazing: but they made me think: was she going to get the same accolades, respect, the intellectual input of her professionalism and deserved recognition in Namibia, in African's patriarchal and misogynistic societies. It would appear as if African women's sterling contributions are recognized by white people: foreigners mostly in western countries. This is the narrative we have to change as African women. Attorney Jessie Majome challenges us women, to change this narrative; we must celebrate our African women when they successfully rise up to those unchartered territories; perform exceptional gifts and talents to uplift the African continent. When we recognize them they do get encouraged, empowered to do more for the African nations.
It has come to our realization that our cause for equal-rights and gender-parity will not be given to us on a silver plate. We shall give a good fight to get those rights that rightly belong to us. Zimbabwe is deeply patriarchal; sadly very misogynistic: women in Zimbabwean societies have it rough, crude: femicide is on the rise. Women are insulted and denigrated to the point of madness in our media houses. A woman with a voice is termed a prostitute: "Whore" "Hure" I still remember vividly, not so long ago, how Thokozani Khuphe was humiliated by the Chamisa-Youth Vanguard on her way to court. To be surrounded by uncouth, primitive and violent MDC-T Youth sent by none either than Pastor Chamisa defeats all that is Christian in him. As an Advocate he should at least uphold the law: the least we expect from an aspiring presidential candidate!
We are still in shock: how Attorney Jessie Majome was not so long ago humiliated and ill-treated by her party she has served loyally since its inception in 1999. With all the party-splitting, in 2005, in 2013, and indeed after the death of Dr. Tsvangirai, Ms. Majome remained loyal to her MDC-T party. But when she discovered irregularities in this year's primary elections of her constituency, she had seen the limit of what she can endure; she decided to contest as an independent candidate in her Harare West Constituency. This must have been a very painful decision to make because Jessie Majome loved her party MDC-T dearly and has served the Harare West constituency passionately for many years.
The humiliation Attorney Jessie Majome had to go through is reminiscent of those other women in politics of Zimbabwe: Amai Mujuru, Thokozani Khuphe: Jessie was told by the unruly, uncouth MDC-Chamisa Youth to go to the reserves and be a donkey-herder. Those characterizations are given epochal inflections as sound messages of our time. The uneducated MDC-Chamisa Youth do not know nor can they comprehend and appreciate what Jessie Majome symbolizes in our political landscape. With all the professionalism, academics and vast legal experience Jessie Majome has acquired, the MDC-Chamisa cannot value this for once. It is worse enough to realize that Chamisa has the chance of winning these elections by 50% vote. What will happen to the women of this country with the likes of Chamisa in power: hard-core misogynists? What will become of the Law and Order in this great nation?
Memorializing Jessie Majome- and Hilma Shindondola-Mote's qualities: they are young mothers and professionals, Fungai Jessie is Zimbabwean: Hilma Shindondola-Mote is Namibian; both these women are in their middle ages. These are African feminist icons already at their early rising ages: the pride of African continent. I have spoken to Jessie on several occasions and not met her personally. I have met Hilma in Bremen's last conference on Africa in May this year. Having finished the African conference very late: an hour before mid-night, Hilma invited us to her hotel room, Ms Virginie Kamche a Cameroonian lady and myself. Large-like-minded thinking women of the African continent came together: a get together in a closed-door hotel room, it was African-women time!!!!!!
We pondered on African women's problems and its challenges: be it issues in Zimbabwe: Namibia: Cameroon; they seemed to be similar and at the same time contradictory. We continued to tell our unending stories of woman-pain that emblem to signify African woman's grief and emotions. As the night became smaller and light starting to show its arrival, our serious conversation focused mainly on values, hopes, and ideas that we all three of us cherished, those conflicting values of our very different societies and cultural dispensations that feed our times.
All of us three women that night talked the similar themes and their contradicting contents: real and durable concerns of our lives as women in the African continent. Violence against women and girl-children is prevalent in all African societies; denigration of African women who dared to open their mouths, be it in public service, it is a continental challenge to women and the coming generation.
We were having breakfast did we realize that as a matter of fact we were celebrating Africa Day in style: All of us three women: Hilma Shindondola-Mote, Virginie Kamche and myself are recognized and appreciated by the German political and intellectual landscape but not in our home countries: Zimbabwe and Cameroon.
Attorney Jessie Majome punctuates our plight of women as follows: Let the women fight the violence and intimidation in our political landscapes. Hilma Shindondola-Mote says: continue to be the voices that will tell it without fear or favor, without fear of retribution and male arm-twisting. Jessie says: Decide what you want to be as a woman in life, map out your route, seek strategic alliances, and challenge those taboos that impede progress, dock in with the party of your choice and play your part." Hilma says; search for those answers that will give the girl-child hope for the future: the girl-child is suffocating; she needs a safe environment to unleash her potential.
I, Nomazulu Thata am living in the afternoon of my life; I remain and will depart very hopeful that our daughters will move this continent. The last colony of Africa is women and girl-children. Jessie Majome and Hilma Shindondola-Mote just to mention those two will change Africa and make it livable for all women and men; girls and boys. My last breath may not be as painful as the last breath Auntie Winnie Madikizela- Mandela had to endure: Winnie left a South Africa that is apparently free politically for the majority since 1994, but a South Africa that is in economic bondage for the majority of its black population and especially black women. I have hope that the African continent will continue to reinvent itself and find those answers that will free the last colony Africa; the women and girl-children. Those heroines will be a replacement for them that left challenges on our laps. My generation may not have done much but we have tangible hope that our daughters will take the fight to dizzier heights; a higher level than us.
Please donate!
If Bulawayo24.com has helped you, please consider
donating
a small sum to help cover the costs of bandwidth. Anything you can provide is appreciated, thanks!
Donate with PayPal
Source - Nomazulu Thata
All articles and letters published on Bulawayo24 have been independently written by members of Bulawayo24's community. The views of users published on Bulawayo24 are therefore their own and do not necessarily represent the views of Bulawayo24. Bulawayo24 editors also reserve the right to edit or delete any and all comments received.