Opinion / Columnist
Zanu-PF panicking
09 Jun 2018 at 21:38hrs |
Views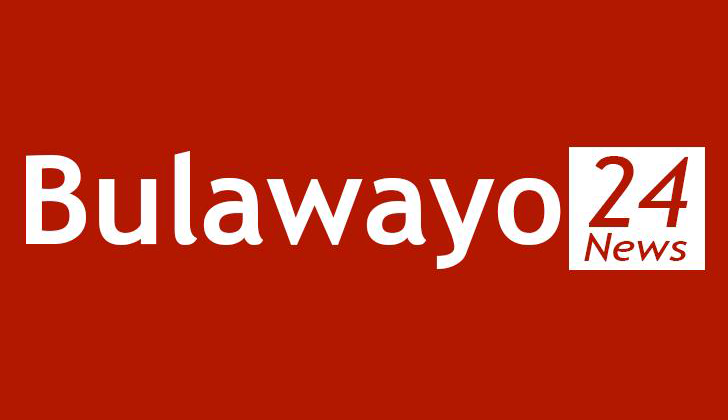 The ruling party is going to face one of its gruesome and greatest election challenge since independence. The coalescing of opposition political parties a brain child of the late Morgan Tsvangirayi has sent shivers to Zanu PF.
A well organised grand coalition pact seems determined to change the face of politics in Zimbabwe and it has vowed to fight until the battle is won. Leaders from the revolutionary party are having sleepless nights as the Alliance keep focusing on the ball. Zanu-PF gravy train which has been running smoothly for the past 38 years is set to be derailed by a grand coalition of opposition parties and the parties are ganging up to remove it from power.
The ruling party thrives on beating other parties at their own background and using territorial advantage but this one has become a bitter pill to swallow.
When Dr Thokozani Khupe left MDC-T led by Nelson Chamisa to form her own outfit she got more sympathisers from the ruling party who wanted her to take charge of MDC-T and accused Nelson Chamisa of unconstitutionally grabbing power.
Zanu PF saw that if Dr Thokozani Khupe was to lead the party she was going to be the easiest point to strike and didn't want to face the brave and charismatic Chamisa. To them Dr Thokozani Khupe was an easy target or so easy to manipulate. Now that they have realised that Khupe is fizzling out and losing steam, they have shifted their tents and are now accusing Chamisa of working with National Patriotic Front because Khupe can't take off the radar.
Zanu PF' s media onslaughts want to give us a hyperbolic theory to hate Grace Mugabe. The National Patriotic Front as an opposition political party has the right to join any political alliance of their choice and there is nothing detrimental to do that.
Since the formation of National Patriot Front, Robert Mugabe and Grace Mugabe are not mentioned in this project. They might be indirectly involved or having a hand in terms of sponsoring the project but that is not a criminal offence and none of their business. Every Zimbabwean has the right to form or support any political party of their choice. It's everyone's democratic right enshrined in the constitution.
Zanu PF has seen that Nelson Chamisa is proving to be a hard nut to crack and a jaggernaut in Zimbabwean political circles. Politics is not a game of cowards. Chamisa is not that kind of a person who can chicken out. Leadership is all about brevity and bold enough to pass decisions. Whatever a leader delivers no matter how much it is criticised, a leader must remain resolute , firm and principled.
It's not surprising that they are now coming up with conspiracy theories which are baseless and lacks the stamina.
What most people don't understand is that the marriage between National Patriotic Front and Zanu PF is very sour and Grace Mugabe is seeking revenge where she wants to hit where it hurt most. On the other side National Patriot Front led by Dr Joyce Mujuru would also like to inflict an injury to the ruling party because her sacking from the ruling party was unconstitutional. It was also engineered within the Zanu PF internal fights. All the allegations of corruption which were levelled against her were neither brought before a competent court nor tried.
With some few weeks to go to the election the Alliance must be ready to canvass for any kind of support be it in cash or kind so as to dislodge the regime and write Zanu PF obituary. The Alliance can choose or embrace whoever wants to join them in order to accomplish it's goals. Of the Alliance cannot run it can walk if it can't walk it must crawl till it reaches its destination so everyone is cordially invited. There are no permanent friends or enemies in politics.
Their manifesto speaks volumes an gives hope to Zimbabweans who are hungry for success. Some of the clauses in the document carry very important aspects. This is one of the most powerful tracer bullet type of a manifesto which has been drafted by technocrats after a thorough research. This manifesto is so inspiring if well implemented.
MDC-T Alliance must be supported by budding political parties with strong democracy so that it can deliver a sucker punch stronger to dismantle the Zanu PF hegemony. With one political arrangement the Alliance can come up with a clinical finish come July 30 2018.
The government must create a level playing field for these elections and improve on its electoral reforms such as access to the media, economic, human rights, and good governance. Because credibility of elections is only one measure of change.
Contacts
Facebook - Leonard Koni
Twitter - @Leokoni
Whatsapp - +27747402042
Emal - konileonard606@gmail.com
Source - Leonard Koni
All articles and letters published on Bulawayo24 have been independently written by members of Bulawayo24's community. The views of users published on Bulawayo24 are therefore their own and do not necessarily represent the views of Bulawayo24. Bulawayo24 editors also reserve the right to edit or delete any and all comments received.