Opinion / Columnist
Mohadi and Prophet Bushiri
02 Jun 2018 at 15:31hrs |
Views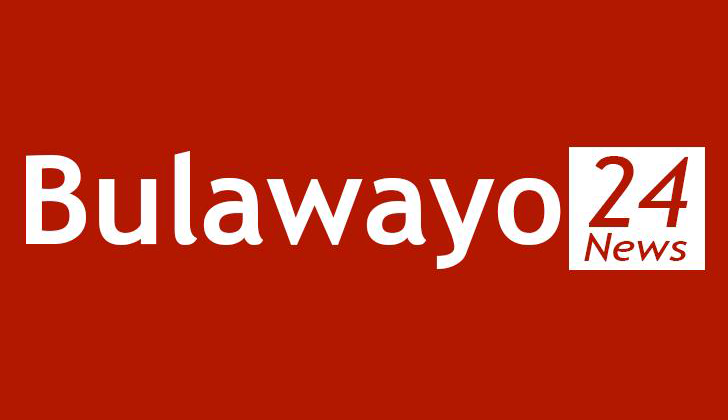 When the epic scene in which one of Zimbabwe's then senior Government ministers, Kembo Campbell Dugish Mohadi chanting "I receive" with his hands up in the sky to Prophet Shepherd Huxley Bushiri of the Enlightened Christian Gathering Church (ECG) went viral in November 2016, the world was turned upside down.
In the video, the Malawian-born charismatic preacher was promising Mohadi that he had been favoured by God and would soon get a "promotion".
The charlatan was right
Already a minister and in a Zanu-PF political party that was preaching its own gospel of "no vacancy in the presidium," the good minister was ridiculed for believing such "hogwash" and making a spectacle out of himself.
The issue even spilled into Parliament with the former national leader calling the prophetic movement, and Shepherd Bushiri, "charlatans".
But the largely private Bushiri did not comment in public about the issue and stuck to his guns; "God has shown me this revelation", he insisted in the few times he spoke about the controversial incident that captured the breath of a nation to near asphyxiation.
Little more than a year later, the same Mohadi with his hands in the air now has his hand on the pulse of national affairs as the second in command to the President and lives literally one heartbeat away from becoming a president himself as Vice President of the Republic of Zimbabwe.
He has moved from one time long-serving Home Affairs minister to world affairs player! A statesman no less.
Someone is the fool now, and it is certainly not Mohadi. The prophecy, without doubt, came true.
Somebody needed to ask of the "man of God" how he had received the anointing, how he lives his life and sees these international happenings, how he pulls large crowds to his sermons and arguably seems to be one of the most powerful, and certainly influential people on the continent dare one say planet?
Who could get an audience with him? The nature of which are almost impossible to get. And even then, would a person so private and reserved in his circles even want to speak about his miracles and prophecies to man let alone the media?
There are places mere mortals do not go.
If they do, only a chosen few can.
Like the Holy of Holies in Jewish traditional religion into which only the High Priest could enter. And even then, he only got in once a year during Yom Kippur - The Day of Atonement.
Or underneath the Pope's skull-cap, the zucchetto, where precious few, in fact literally God and the Pope know what happens there. The skull cap leading to the mind of Gods hand in the Catholic Church bears many secrets.
And few are invited into the hearts, passages and corridors of power in the church to find out the deep and intimate thoughts and struggles of the most influential people on this planet and certainly on the African continent ahead of even Kings and political leaders; prophets in the Pentecostal religious movement.
A simple man
But finally prophet Shepherd Bushiri cracked and his heart was softened.
"I have never talked to the local African media; ask my people around me here. I always want to operate quietly and avoid the controversy that people always want to use and tarnish my image because I do my work for God. But I respected your wish to fairly walk into my ministry and see for yourself how we operate," he says calmly in his Rustenburg Hotel.
When the Holy of Holies is opened. When the powers that be and religious elite speak. When business decides to pour their heart out. When princes and paupers talk, they talk to The Saturday Herald! The man before me is not the man in breath-taking shirts and fancy suits the likes of which only Saville Row and the Stuart Hughes Diamond Edition can provide.
This is the world of the real prophet Bushiri. The man they call Major One. Or just neatly; The Prophet.
In an earthly ebony coat, navy blue slacks, navy blue slippers and blue socks with two shades of grey and a deep blue motif in the shape of half razor blades, Bushiri is warm and accommodating like the average person next door.
And after having encountered Zimbabwean equivalents of the Pentecostal movement, there is another striking thing about Bushiri. His total lack of paranoia. While literally swarms of sycophantic "follower" type security people "protect" the untouchable "men of God", Bushiri is in his comfort zone with no security in sight.
He later explains;
"A very senior person in the police told me 'Bushiri, for the next two weeks protect yourself more and have a bullet proof car. I know you will say no God will protect me as you always do but please get a bullet proof car' and so even police chiefs here know I am not fond of bodyguards and all that nonsense," he says.
Bushiri has a complicated lifestyle. Complicated because it is too simple to understand.
At his hotel in Rustenburg, he is constantly surrounded instead by believers in his flock who come to see him and fellowship in his wings as it were; proximity to the Prophet being important for their innermost problems to be addressed.
A man under siege
If the world of Christian religion seems to you so squeaky, so holy and so peaceful it being an age long after the days of the Templars and medieval holy wars, then think again. If wars in Christianity had the equivalent of the political United Nations, then the Security Council would probably sit every day!
The smear campaigns are enormous. And no one knows that better than Bushiri, who himself as a person and as an institution has been under terrible siege.
"I have been fought a lot with people creating stories against me just to smear my name. They have been fighting me and also accusing us of paying the media to do bad to them. But we have no media on our payroll. We are focussed on our ministry and instead we get lots of stories published about us which are negative," he adds gazing at Zimbabwean media extraordinaire Maynard Manyowa, who ardently dissects religious issues for Khuluma Afrika.
Yet he says the pain is something that he could have averted and stayed a full-time businessman. For a man with aeroplanes who runs commercial aviation interests as well as mining concerns and hotels under his SB Hotels Group, he could live the fancy life without being targeted by "haters" in the religious hot-pot.
"I will not quit serving God even though I was always wealthy and in fact use my money to spread the word of the Lord. When God called me he never said it would be easy so I expect this type of attack from people. I serve God and will continue tom do so," he says.
His phone is laden with Saul to Pauls, people who used to attack him on social media who then turn around after the smear campaigns and then beg for forgiveness. Many say they are paid to smear his name in the video recorded confessions and apologies.
Interestingly most of the people who attack him are from Zimbabwe.
"It is your country. Funny enough I get food word from God about Zimbabwe and yet I am attacked by Zimbabwe. The more they attack and hate me the more I love and pray for Zimbabwe," he says breaking into a calm smile.
He is a sturdy bodied man with an almost silent crop of beard, who in spite of not having an imposing figure, has a very imposing aura and sturdy though calming confidence and charisma. Probably explaining why men and women of all ages have subjected themselves to his counsel without regard to his age.
He is only 35.
Controversy after controversy
Interestingly, he admits to being controversial.
"You cannot do the work of God without being controversial. Even Jesus in his time was controversial. You can only make sure you are open and honest to yourself and your God," he says calmly.
And as his co prophets in the Pentecostal movement, especially from Zimbabwe, continue throwing brickbats towards him in attack, he says he is growing bigger by the day.
When a Zimbabwean prophet throws a missile to attack Rustenburg from, for argument's sake, Waterfalls in Zimbabwe, Bushiri says he does not feel a thing and is even strengthened by the hate.
"They hate us because our ministry is growing. They should be celebrating that we are bringing more sheep to the flock and that is what God wants. Together we are stronger as one family. But others see this as a power-trip," he says calmly.
Usually it is the international prophecies that are controversial he says and he cites a number including the famous Tanzania one where he foretold the earthquake that rattled the east African nation . . . one that does not even sit on a fault line! He was ridiculed as in the "Mohadi Affair" but he was also vindicated.
"It is good for Zimbabwe that your leaders know God. Good men like VP Mohadi have shown the world that God speaks to his leaders," he adds.
A day later we get to see exactly what he means. At a last day of the month celebration service, over 70 000 people attend in open air spaces and under tents, in scorching sun and on dusty ground.
"We usually have a lot more people and many of them are wary of the media because they are protective of their prophet who has been under constant attack," explains the media boss Ephraim Nyondo explaining why he is accompanying us around.
It makes sense. Attacks or no attacks nobody is comfortable with a stranger taking a snap of them deep in prayer.
They are more than 5 000 people so he doesn't break bread and fish. Instead he breaks the word of God and feeds it to the people. Feeding them a hope only they can understand. Because faith is a complex thing.
He shouts a blessing to them. They should back. Like Mohadi. "I receive!"
Look out for next week's Saturday Herald for the social and family side of Shepherd Bushiri and his intimate thoughts on where Zimbabwe is headed as a nation . . . as well as prophecy on our national development.
Source - the herald
All articles and letters published on Bulawayo24 have been independently written by members of Bulawayo24's community. The views of users published on Bulawayo24 are therefore their own and do not necessarily represent the views of Bulawayo24. Bulawayo24 editors also reserve the right to edit or delete any and all comments received.