Opinion / Columnist
Britain 'ditches' MDC T for military junta
20 May 2018 at 14:53hrs |
Views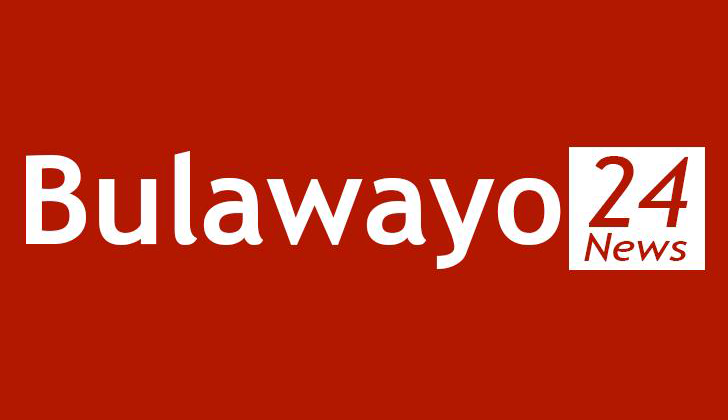 If one is asked how Nelson "Spaghetti" Chamisa has fared in the Zimbabwe political field so far the answer will be simple. If Morgan Tsvangirai needed firm hand holding, Nelson Chamisa needs attentive 24 hour baby sitting or else we witness a terrible disaster of umitigated proportions unfolding in our lifetime.
Despite Britain's flat denial this week, their actions have betrayed them since the first day of the so called "Operation Restore Legacy" ie Operation Lestore Regacy.
Guess who was the first Western authority to release an official statement concerning the Zimbabwe coup? Yes, it was Britain.
Remember who was the first to send her government ministers to visit Harare after the soft coup ? Yes, it was Britain.
On 15 November, right in the middle of the Zimbabwe coup, Theresa May, the British Prime Minister, took to parliament. In her short speech she failed to pronounce it as a coup, let alone condemn it. She only called both sides to exercise restraint.
Foreign Secretary Boris Johnson told the House of Commons that the Zimbabwe coup was a "potential moment for hope." He also promised to see the then Vice President of South Africa, Cyril Ramaphosa about "international community response". What was this all about, was it an attempt at manipulating the reaction of other countries?
Britain's Minister of Africa, Rory Steward did attend the inauguration of the coup President, Emmerson Mnangagwa. He was the first British minister to visit Zimbabwe after 20 years. The first foreign envoy to arrive in Zimbabwe ahead of Mnangagwa inauguration and the last to leave after all had left. Oh Great Britain! Is this not the inauguration of an illegitimate coup president that you attended? Well, it was their choice. But their strange choice leaves no questions about who they support.
After a reshuffle the new British Minister for Africa, Harriet Baldwin's first destination in the world was Zimbabwe. And she totally blew the lead.
"I just want to say that it is a great pleasure for me to be having my first visit as new Minister for Africa to Zimbabwe and I have had a very long and interesting discussion with the Foreign Minister Moyo," she said. "We touched on a number of different areas, and of course my visit follows closely on the visit of my predecessor, who was out here for the inauguration (of President Emmerson Mnangagwa)", She said. Minister of Foreign Affairs, Lt General (retired) Sibusiso Moyo .Here, Britain was madly flirting with the illegal coup government.
At this point MDC T should have seen that it had been dumped by the British or it was facing stiff competition for the attention of the former master. Zanupft has been found to be a better puppet than the MDCT.
In our article of 17 November 2017, MLO stated that the Zimbabwe coup had Britain's finger prints all over it. And that it will never solve the grievances of Matabeleland as it seeks to replace one dictator and Matabele butcher with another but the oppressive Shona supremacist system will remain in place and intact. Besides, Britain still believes that there is a better shona leader who will emerge to run and revive the fortunes of Zimbabwe, yet we know the truth is that what ever money will loaned to Zimbabwe government under a shona leader will be stolen, since shona people view theft and corruption as part of their culture.
Right now as we speak Matabeleland politicians who are vocal on Matabeleland genocide have been denied visas to attend a Matebele Genocide conference in the UK by the British government.
This a clear move that suggests that the former coloniser is protecting its new puppet from facing justice regarding Matabeleland genocide. Once again, the British business interests have overtaken the human rights of the people of Matabeleland. Is Britain the world police for human rights? Maybe for other countries not Matabeleland.
They just do not care about the rights of the people of Matabeleland but their companies and other interests that stopped functioning 20 years ago. What sin did the people of Matabeleland commit against Britain? We demand to know ?
They are aware that if they keep on sponsoring the shona supremacy in Zimbabwe, their own smelly past in Matabeleland genocide remains covered. Here, we are talking about the illegal invasion of the Kingdom of Matabeleland to destroy it in 1893. The plundering of the King's cattle and Matabeleland genocide whereby 18 000 Matabeles were killed in the same period. Recently declassified information exposes Britain's complicity in the 1980s Matabeleland genocide that wiped out more than 40 000 innocent civilians in Matabeleland. More than 100 000 women were raped, 100 000 homes were burned down some with people inside and more than 1 million were displaced into neighbouring countries like South Africa and Botswana.
They assisted the genocidists in the form of funds and disinformation all in the name of securing their business interests. That alliance is up and running again now as Matabeles are prevented from speaking again Matabeleland genocide on British soil.
The remaining + - 5 million Matabeles face tribal discrimination, domination and subtle genocide under the British proxy that is the shona supremacist government that was led by dictator and genocidist former president Mugabe and the current military junta.We are pleased to note that it wont be long before the british politicians realise their mistake and face realitiy that nothing good will ever emerge in Zimbabwe under a shona leader. If the truth may be said, the only hope to have the economy of Zimbabwe as currently cosntituted to be resurrected, is to have the country run and mangaed by either a Ndebele person or white person for the benefit of all.Any other option with a shona leader is disaster. Regretable facts are sturbon
MLO has done its level best to let Britain and its proxy Zimbabwe know of our intentions to restore the statehood of Matabeleland. This we have done in most polite, diplomatic and peaceful manner. But it seems our good manners are mistaken for cowardice. Please take note that no one should blame us for whatever will happen in future , for we shall arrive unannounced and make the most frightening breaking news of all time. Watch this space.
We will not rest until Matabeleland is free from the yoke of oppression.
Izenzo kungemazwi!
Israel Dube
MLO Secretary for Information and public Affairs
Source - Israel Dube
All articles and letters published on Bulawayo24 have been independently written by members of Bulawayo24's community. The views of users published on Bulawayo24 are therefore their own and do not necessarily represent the views of Bulawayo24. Bulawayo24 editors also reserve the right to edit or delete any and all comments received.