Opinion / Columnist
Legalisation of shebeens: Who benefits the most?
23 Feb 2018 at 05:46hrs |
Views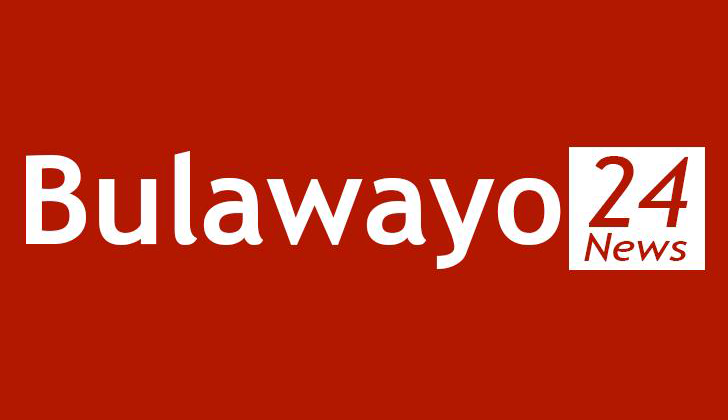 FOR years in the post-colonial era, politicians and a range of civic/residents' associations in the city have campaigned for the legalisation of shebeens.
In particular, shebeens have been defended as necessary to address lack of economic opportunity in the city, as institutions that should be celebrated because of their supportive role during the nationalist era, as offering alternative, more respectable, drinking venues than beer halls for the middle class, and as part of an urban African tradition that should be celebrated in independent Zimbabwe.
History shows that shebeens were born out of the draconian Law and Order Maintenance Act (Loma), which restricted public gatherings.
Subsequent laws prohibited blacks from drinking in their segregated beer outlets in town after 7pm on weekdays, and after 1pm on Saturdays during the Unilateral Declaration of Independence (UDI) era.
Bulawayo, the second largest city can be acknowledged as one of the central places, where most black Zimbabweans who had the zeal to liberate the country from the colonial regime were settled as they worked in the industrial areas.
As by then the city was affectionately known as Kontuthu Ziyathunqa which symbolised the industrial activities which took place in the industries which were located on a strip starting from the National Railways of Zimbabwe main station stretching along old Khami road up-to Kelvin North, the white regime built suburbs or rather hostels near these industries to accommodate black workers.
Old suburbs such as Makokoba, Mzilikazi, Nguboyenja, Njube, Mpopoma, eMabuthweni, Iminyela, Sizinda, Tshabalala to mention a few, accommodated black industrial workers.
With the political agenda to suppress the freedom to publicly gather for black people as the whites assumed it would perpetuate the spirit of a revolution against them, the only place where black people could entertain themselves or gather to debate on social, economic and political issues affecting them, was the shebeen.
Shebeens by then were illegally owned by women who were then and to date known as the shebeen queens. Their place (shebeen) was where people discussed their issues on a public sphere on how they could liberate themselves or discuss human rights issues as it was an open secret that the whites were bullying the blacks and were using them as slaves.
Following an advocacy by black governments after independence to legalise shebeens, a piece of legislation that has been failing to be approved for years, the new government under President Emmerson Mnangagwa is pushing for it and registrations are pencilled for May as said by Prisca Mupfumira who is the Minister of Tourism and Hospitality Industry.
The legalisation of shebeens has got mixed feelings among shebeen owners when it comes to who is going to benefit between them and the government.
One of the oldest shebeens located in Mpopoma and owned by a man (shebeen King) called Albert 'Jomo' Mnkandla started operating during the early 70s.
"Our shebeen started operating around 70s when it was under the ownership of my father. Because of it, we were able to survive as we went to school using the profits we got from the business. I took over from my dad when he passed away because the shebeen was not only our source of income but our legacy," said Jomo.
He recently closed his business as he suffered numerous raids from the police after one of his customers stabbed a policeman. Jomo said he was in support of the proposed legalisation by the government as it would protect him from raids and would also attract a lot of customers for him.
"It is a good idea that we should register our businesses because that will guarantee us our safety from being raided by corrupt police officers. Besides that, when my shebeen was still vibrant in Mpopoma, it could attract people like the Soul Brothers band, Dan Tshanda and Freddy Gwala. Hopefully, if I register it will attract more prominent people," he said.
An open-minded shebeen queen called Sithulile Phakathi from Iminyela suburb who started her business during Zimbabwe's economic crisis of 2008 and survived to date revealed that despite the taxation which would be imposed by the government, she believed her business would grow as it would be legalised and even attract tourists to experience a shebeen setting and feeling.
"Look at South Africa, they legalised shebeens and even in Soweto's Vilakazi Street which has museum houses of Noble Peace Prize winners Nelson Mandela and Desmond Tutu you can find shebeens that are mainly for tourist attraction, if we go that way the country will gain a lot from tourists," she said.
As a way of supporting each other at least seven shebeen queens from Mpopoma and Iminyela gather and support one of their members every Wednesday as they all direct their customers to one shebeen which hosts what they call amaWednesday.
Margaret "Na Layi" Mahango who owns a shebeen in Mpopoma, who was hosting amaWednesday at her place when B-Metro crew was doing the survey said: "As a way of protecting our businesses from possible collapse we call all our customers to gather at one place which is an act of sisterhood."
For another shebeen queen Sthandazile Mlilo from Cowdray Park, the move to legalise shebeens was welcomed with cold arms as she felt the government was only legalising the beer areas so that they could milk them of their profits through taxes.
"The idea of allowing us to operate our business legally will not allow us to benefit and gain maximum profits like we are used to because the government will tax us and this business has different days of profits.
"We sell to other regular customers on credit, if they happen not to pay on time and we run a loss, what will I do? Go to jail?" she asked.
Source - bmetro
All articles and letters published on Bulawayo24 have been independently written by members of Bulawayo24's community. The views of users published on Bulawayo24 are therefore their own and do not necessarily represent the views of Bulawayo24. Bulawayo24 editors also reserve the right to edit or delete any and all comments received.