Opinion / Columnist
Calling the future by its name - the most accurate political forecasts
11 Jan 2018 at 19:35hrs |
Views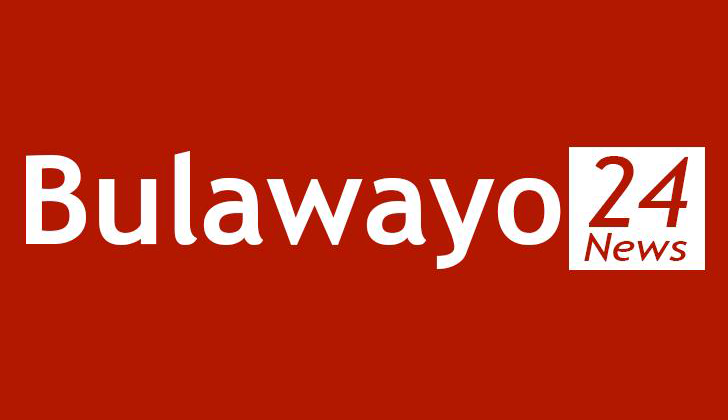 As the political dog-fights in Zimbabwe took spiralling turns with each twinkle of an eye, Zimbabweans were not spared from a bunch of fake analysts, and sweet-sounding unsubstantiated news. But I lay my open arm by the forehead in acknowledgment of the spot-on analysis made by the highly acclaimed Byo24 opinion columnist, Tinashe Eric Muzamhindo on the 17th October 2017 way before Mugabe was given a slide-kick by the ZDF.
Muzamhindo, with pin-point accuracy akin to Jah Prayser's prophetic rendition choreographed in the Mudhara achauya and Kutonga kwaro gamba hits, headlined his piece – 'STATE MACHINERY WILL TURN AGAINST MUGABE AND HIE WIFE'.
I take a reflection of Muzamindo's observations in quote and highlight as I match them to what then transpired thereafter.
Observation 1


" We have absolutely nothing in this country to talk about, looting is order of the day, we have witnessed rampant corruption both in private and public sector, with the level of anger in citizens we are likely to witness some skirmish in this country.

Instead of focusing on the rebuilding the country, they spend sleepless nights sitting in politburo discussing ugly fights in Zanu PF when the majority of people are languishing in poverty.
We have over 97% of people unemployed, the whole country has been turned into a flea market and resources are channelled for political mileage instead of development.

Zanu PF ugly wars are likely to consume the Southern Africa nation analysts have warned.
We are likely to witness events such as people manhandling each other even his

wife can be manhandled in public

if some of the things go unchecked", predicts Muzamindo.


Indeed, sooner than anybody guessed - the former first lady was booed in public at a youth interface rally on the 4thof November 2017 at White City Stadium in Bulawayo. It was always coming. Telling it as if the future precedes the past – accurately said.





Observation 2



"The atmosphere is in this country is very tense and it can turn into ugly war zone. Not everything is permanent in life, and this could be a

lesson to others who think they are on top of the situation

. What Mugabe should be fighting for is a good legacy, but he has decided to have an ugly ending and this is where it is leading. If you look at Libya situation you can always tell that things can turn against you.It is very critical and important for the head of state to have an introspective and total reflection on the political developments of this country before coming up with resolution",


Now let us reminisce on how the so-called Dr Amai ran like a confused python spitting venom at the crocodile at every turn while Kudzi, Jonso, Makhosini, and Kasu were twisting their oblong-shaped frames dancing 'sikokotsha'. And when the Army took control, the cabal had an ugly thudding fall from 'grace'. Their end was authored by the so-called Dr Amai and edited by the Professor. Imagine how Kasu, Jona, Chimene, and others took off - trembling and puffing with winky signatures of fear scribbled all over their doltish faces. It was sad.


"Remember people like ED and his close associates may never sit back and watch, these are

people with military and security backgrounds with strong intelligence capacity and they cannot just let things go without a fight

",
Truly this was more of a prophesy than an analysis, Muzamindo. Nobody ever saw this in the offing within the confines of time as predicted here. The beret lads took the dog-fight to the wire.





Observation 3



He continues, "My analysis will be viewed as a

correct one very soon if Mugabe does not put measures to correct the crisis he is creating for himself

. Actually what Mugabe is doing is not good for him and the nation".

Indeed, this has been proven.


"My assumption is that there is either a third force or an individual pushing him to this far end. Knowing Mugabe very well he would not do what he is he doing. I'm so worried because violence and anarchy is imminent in this country.


My analysis and prediction is that

state machinery will end up not taking some of the instructions which they are getting from Mugabe and his wife

. No investor is prepared to put his money from today in this country till this infighting is over and many analysts have predicted violence in this country", Muzamindo again.

The old man was even placed under house arrest.




"I've been watching from a distance exactly what Mugabe is doing to ED and his sympathisers and honestly the

securocrats are very unpredictable given the level of disgruntlement in the security sector

".


True to the last letter. The Army later gave a chilling press statement to the effect that they were ready to intervene…and they did so with calculated dexterity. A coup the Westerners failed to define as one . The rest of it you can read through as Muzamindo continues beneath…..




"My analysis which I have made on the ground, in fact I've been conducting a serious research on the ground to hear people's views and more than 97% are very angry both Zanu PF and MDC T and other political parties and if this is not corrected we are likely to witness a civil war very soon in Zimbabwe.What Mugabe and his G40 stalwarts is that loyalty is gradual and it is a process and it may even fade, he must not rely with those people thinking they will remain loyal.


The

securocrats have relatives, friends, and dependencies and they can also feel the heat

. It is good for policy makers, business community I'm of the view that the way Mugabe handled his emotions was not good by reshuffling those people opposed to the G40 cabal.

I don't think Jonathan Moyo loves Mugabe, he can even turn against Mugabe in future, not everything is certain in politics, and so this should be handled in a careful manner.

Instead of focusing on the economy, Jonathan Moyo is busy fighting ED when the education sector is collapsing on daily basis. 

I always find time to read what Jonathan Moyo is posting on tweeter and this is very disturbing. In fact Jonathan has become a major security threat of this country. There is more to it than these tweets and hopefully this won't spill in the public.





People who are learned like Moyo should use good and better language than insults on daily basis

; to make matters worse he is in the higher education sector where he is supposed to lead by example. Zanu PF ugly wars are putting this country at risk, no major investments will take place and this may even ruin the prospects of the future generation.

 Whilst Zambia, South Africa, Botswana and other countries are attracting huge investments, Zanu PF is busy fighting its own people. 

We have a serious crisis, no cash in banks, prices of basic commodities are rising every minute, G40 is busy fighting Lacoste, whilst Mugabe is busy enjoying, and he has nothing to lose.

 Zambia attracted a major investment of more than 2 billion in infrastructure development and agriculture, whilst Zanu PF G40 and Lacoste are turning this country into a battle ground. Shame on Zimbabweans.

My question will then be what is going to be the resulting end? I foresee some people leaving this country in future by force if these things go unchecked.

 Mugabe and Zanu PF has been in power for the past 37 years, there was rampant corruption from the onset, and looting was the order of the day, diamonds disappeared and my major question is does Mugabe and Zanu PF have the conscience to an extend of destroying this country leaving it empty with absolutely nothing.

We are always reading in newspapers that the first lady is busy buying expensive properties when majority of Zimbabweans are languishing in poverty and my question is does our first lady care for the poor, or those who can't even afford to have a decent meal? If violence erupts in this country it will be difficult to manage and consume and Mugabe's legacy will be very questionable.



I've always told many people with the way Mugabe is handling his politics it will

be difficult for him to retire peacefully

. I may not be a Mnangagwa supporter but it is good to embrace peace for the betterment of our country. We need peace in Zimbabwe and this should start with Mugabe Who really owns this country, is it the Mugabes or it is Zimbabweans? It must be a known fact that one day if Mugabe and his wife are not careful, the very state machinery may turn against him even those people who are very close to him. 

It is good that he must take this advice seriously; I may see some people manhandling each other in public. 

What G40 doesn't know is that never under estimate the power of people, one day these G40 cabal will live to regret even their children"


A superlative analysis. Keep it up Mr Eric Tinashe Muzamindo


By Munyaradzi Rukanda Mhaka, a researcher on Zimbabwean Socio-economic issues
Email ; Mhakayanguini@gmail.com Cell 0771 900 993
Source - Munyaradzi Rukanda Mhaka
All articles and letters published on Bulawayo24 have been independently written by members of Bulawayo24's community. The views of users published on Bulawayo24 are therefore their own and do not necessarily represent the views of Bulawayo24. Bulawayo24 editors also reserve the right to edit or delete any and all comments received.