Opinion / Columnist
Mnangagwa like Joshua Nkomo, Hadebe says; can Joshua Nkomo brutally beat innocent Mthwakazi demonstrators in church? Insulting!
03 Jan 2018 at 21:14hrs |
Views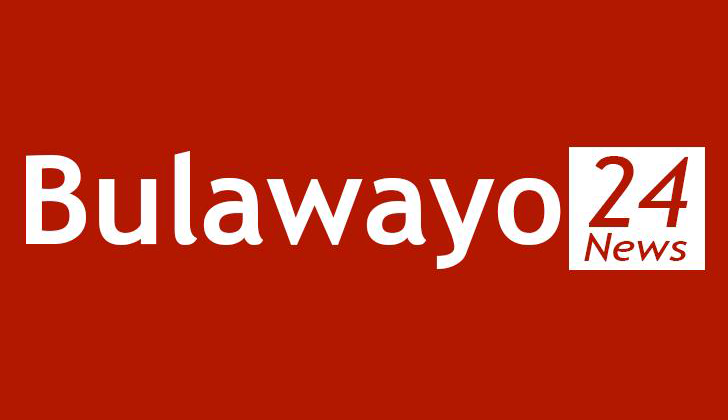 It's this bootlicking going to overdrive; some citizens are notably so hungry out there, they can easily sell their soils to become relevant in the Trump era. The Joshua Nkomo Foundation and Hadebe are the last persons to ever utter such words: to raise Mnangagwa to the level of Joshua Nkomo. Here we see openly how a hungry stomach is capable of doing. A hungry stomach is politically illiterate. How can Joshua Nkomo get insulted by the hungry Hadebe today: indeed there is a post near Mnangagwa he is vying for, he must be seen to be eating TOO by claiming things that do not add up (ezingeneliyo / zvisingakwane.) The political climate in Zimbabwe is how you can make, it to bootlick Mnangagwa especially and be part of it: the gravy train is all about food and heavy eating while the food lasts.
Today in Bulawayo 24 social media was an interesting article written by Comrade Tafi Mhaka on Bulawyo 24 news media. "God has no voice" he says. "So I understand why there is an embarrassing proliferation of false prophets and the capitalist churches." Mr. & Mrs. Mnangagwa and VP General Chiwenga have cashed in on righteous Christian spirit, says Tafi Mhaka. His argument is that, it is the very Christians and churches, who, not two months ago they were in total admiration of Grace Mugabe, almost irrevocable reverence and loyalty to the former First Lady who "she was surrounded by faithful followers and HER dressed in angelic white" Mr. Mhaka says further, it is worrying that "in this seemingly ungodly order of things: the former "First Lady Grace Mugabe, President Mnangagwa, VP Chiwenga and VP Mohadi and indeed the Prophet Bushiri have more money and social scandals at hand than they can conceivably handle in one million times"
What is this God: where is HE if he cannot eliminate electoral fraud and stop government from trampling on the rights of protestors in Bulawayo Masvingo and Mutare? These are Mr.Tafi Mhaka's questions. I would like to add on to what he has already said eloquently in his article. The gullibility of our electorate is deeply disheartening. We have a population that prides on the literacy that is the highest in Africa. What is the use of education if that knowledge is not made in use correctly: use to analyse our politics intelligibly and sensibly. Ever since Mnangagwa took office as president: He has been likened as the "God given" he is the saviour, the nauseating bootlicking utterances have been on and going on without a break, some coming from educated personas in our midst. Churches and Foundations have overnight become pro-Mnangagwa and they loath Mugabe; a complete 180 degrees turn around. This type of practice is by all standards not normal. It is not only unchristian but primitive and at best gullible and ignorant. Where ignorance is just bliss its folly to still call yourself wise.
Mthwakazi Youth were in the church in Bulawayo: the church of God when they were manhandled out of the church in the presence of the newly inaugurated President. Where was the priest-in-charge to intervene and make sure those youths are not harmed by the army? Why was it not possible for Mnangagwa to intervene and tell the army that this is a place of worship and no one should be manhandled? They were sent to the barracks for a thorough beating: the very brutal beatings their own fathers and mothers and brothers and sisters and siblings had endured in the Gugurahundi era. To the peoples of Mathebeleland this is a sign that there are worse times ahead of us.
Those youths were exercising their freedom of speech, freedom to demonstrate, a right that is enshrined in the constitution. Those youths know what they want when they braved those demonstrations. I am afraid those demonstrations will not end because of those beatings, it did not matter how brutal. There will be more demonstrations each time Mnangagwa visited Mathebeleland and Bulawayo. Mnangagwa must never be under any illusion whatsoever that what he did in 1983 in Mathebeleland and Midlands he will get his way again without any resistance from the peoples of Mathebeleland.
The brutal beatings of our Youths is a sign that Gugurahundi atrocities are visiting us and will be worse than the 1980s because the government of Zanu PF has done it before in the 1983 to 1987 and these atrocities were never punishable by the international bodies: al perpetrators of genocide and crimes against humanity went scot free: but not this time round in 2018.
Ever since the Mnangagwa-coup took over power from Mugabe, nothing has changed for better but for worse. The peoples of this region will be on their own again, will perish at the hands of this brutal regime that has reared from their brutal murdering and torturing the citizen of Mthwakazi especially: we shall not take this silently, we shall indeed do something in our power to stop them Zanu PF and government.
The taking over of Mnangagwa was a coup d'état. After his taking over, the army remained in our streets beating up the very people they purport to protect and defend. We are aware and have always been aware of the fact that the army is an arm of Zanu PF government. The army is partisan; it is Zanu PF government in uniforms. The army is protecting the Lacoste that has looted for so long. The army is stopping at nothing in punishing the so called G40 cabal together with the civilian population. The army sold the Zimbabwe civilian population a dumpy, used them to demonstrate against Mugabe and G40. In retrospect it is the army that will usher victory to Zanu PF in the coming 2018 general elections. There are no coming free and fair elections to talk about in this climate of army presence in the streets of Harare, Bulawayo and elsewhere.
Hadebe knows well that he is not the only one seeking food by bootlicking the government of Mnangagwa: churches, prophets, well-known intellectuals and opposition politicians are all selling their souls to a brutal regime, thugs and murderers: they selling their values and principles for food. The bad precedence we give to our growing up children, that a whole man of Hadebe's calibre can liken Mnangagwa to our icon Joshua Nkomo is bad enough. Hadebe knows the atrocities Mnangagwa and the whole criminals of Zanu PF did to Joshua Nkomo, his party Zapu PF that was composed of Amandebele la bantu be Mashonalands. Those peoples of Shona speaking who were Zapu supporters and members perished equally, brutal killings were meted on them too. Apparently we have not forgotten: we shall never forget those who suffered deaths of genocidal nature and are today still systematic victims by marginalization: no proper schools and hospitals, no birth certificates, no IDs wrote Winston Coltart in his previous article.
The brutal beatings of the eight Mthwakazi Youths give us, empowers us to even do more. We seek justice: period. The demonstrations that took place in London on the 23rd of December are the beginning of our long journeys to demand justice for those who perished in genocide acts of Zanu PF: Gugurahundi. The New Year demonstration that took place in a church in Bulawayo; youths demonstrating in the church where Mnangagwa was invited is a continuation of the London demo, will never stop. We shall give this Mnangagwa government a torrid time; they should know that those brutal beatings do not deter us from demanding justice for our living and the dead. We demand this justice in our life time.
Those beatings give all of us courage to demand justice in our lifetime. Those visits by the First Lady Auxillia Mnangagwa to hospitals and Mathebeleland Children's Homes do not mean much to us if her husband does not own up to his past. Mnangagwa's show of visiting churches does not mean anything if he does not own up to the past atrocities of genocide and crimes against humanity he has committed to the peoples of Zimbabwe: genocide not being the only one but several crimes against humanity.
We ask Hadebe to smell his armpits: he is seriously excitable. Kumele azinuke amakwapha umtomdala and azibuze ukuthi uthini nxa esithi u Mnangagwa is to be elevated to Joshua Nkomo's acumen. At best he should keep quiet if he has nothing better to say. It is deeply insulting to all of us who know Mnangagwa and Zanu PF and his genocidal past. We have endured serious scars of physical and emotional nature and we still have to tolarate Hadebe's nonsense, because he is hungry and excitable.
Comrade Mhaka concludes his article: "And although people can seek forgiveness from God and traditional gods for a range of social, economic and political transgressions, bygones cannot be bygones in all fairness: the spirit of law must always prevail where innocent lives have been lost at the hands of government forces public funds have been abused or stolen." Mr. Mhaka, your contribution is laudable by all account. The collective spirit you share with most of us to put closure to those dark days is highly commendable dear Comrade Mhaka.
Nomazulu Thata writes her own views about Zimbabwe politics and her views are purely her and independent from any political affiliation. Can be contacted on Nomazulu.thata(at) web.de
Source - Nomazulu Thata
All articles and letters published on Bulawayo24 have been independently written by members of Bulawayo24's community. The views of users published on Bulawayo24 are therefore their own and do not necessarily represent the views of Bulawayo24. Bulawayo24 editors also reserve the right to edit or delete any and all comments received.