Opinion / Columnist
Obituary : Rest in peace our eminent revolutionaries
10 Oct 2017 at 01:56hrs |
Views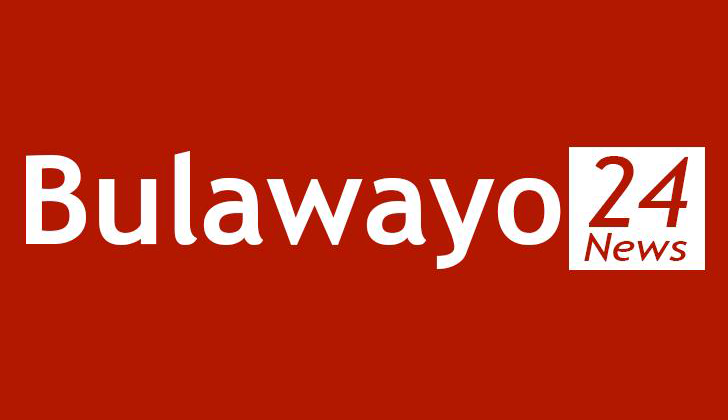 Zimbabwe lost two prominent women in September alone, their deaths occurring hard on the heels of that of Mrs Maud Muzenda, another eminent Zimbabwean revolutionary mother.
Mrs Angeline Kamba's death was just about two weeks before that of Maria Msika, the widow of the late Vice President Joseph Msika.
Mrs Msika was born Maria Dzingilani Mathumo Tjuma (Tshuma) at Tsetsebe in the then Bechuanaland Protectorate (BP), now Botswana.
Her father, Dzingilani Mathumo Tjuma, had been born on the Tegwane Mission farm, some 16km north of Plumtree, but his entire family, the Mathumos, were forced by cultural, economic and social circumstances to move to the then Natal Reserve across the Tekwane River.
Dzingilani went to the BP where he joined that territory's police force. He was for several years based at Tsetsebe, a couple of hours' trip by bicycle from Gwambe, Tegwane and or Dombodema.
He married a very light complexioned Tswana woman, and later resigned from the Bechuanaland Protectorate Police (BP) to join the Witwatersrand Native Labour Association (Wenela) Francistown offices as a senior clerk.
He and his beloved wife were blessed with six children; Maria, Grace, Zachariah, Julia, Meshack and Dudu. The couple settled in Francistown where they operated a restaurant and a sole trader's shop.
Their daughter, Maria, was sent to Usher Salvation Army Institute where she met Joseph Msika, a teacher originally from Howard Salvation Army Mission in Mashonaland Central Province's Chiweshe Communal Land.
VP Msika, however, quit teaching sooner than later to join Bulawayo's turbulent political and trade union organisations. The city was at that time, that is throughout the 1940s, the 1950s and the 1960s, the hub of the textile manufacturing industry, and VP Msika had become a Bulawayo Consolidated Textile Mills employee.
The Msikas bought a stand and built a house in the city's Pelandaba medium density suburb. As Joseph Msika got involved more and more in the country's African nationalist politics, he got arrested by the Southern Rhodesian white settler regime more often than he was free.
His wife, Maria, quietly and determinedly stood the heat, acting as the anchor that kept the Msika family properly focused. A few blocks from their house was the late Vice President Dr Joshua Nkomo's family where Mama Joanna Mafuyana, resolutely encouraged black families whose sons or fathers were detained to remember that a revolution may appear impossible to mount until it has occurred.
Mrs Msika's Kalanga totem was Tjuma whose Ndebele equivalent is Nkomo, so she regarded Dr Nkomo as her clan brother. That cemented her relations with Mama Mafuyana.
Mrs Msika's maiden family morally supported Zimbabwe's armed liberation struggle throughout its duration. Initially, some of them thought that the former Tati Concession territory would return to a free and independent Zimbabwe that land that was given to the BaMangwato Tribal Authority by the British government as a token of thanks for the military help the Ngwatos gave to Cecil John Rhodes BSAC against Lobhengula in 1893.
In fact, one of the Mathumo sons, Meshack, joined a 90-plus Zapu contingent that received military training in Algeria in the 1960s. He had been employed by a Chingola mining company on the Copperbelt in Zambia.
On his return from Algeria, Zapu helped him return to Botswana where he assumed normal life but actively worked with that party's underground personnel in and around Francistown. He was later duly honoured by the Algerian Government as were some former Zapu revolutionaries who underwent similar or the same Algerian military training.
Mrs Msika and all the other Zimbabwean women who went through the terribly trying pre-independence period were made of sterling, virtuous moral fibre. One can only describe them by quoting an old Hebrew saying: "A good woman is more precious than a basket full of rubies."
Mrs Kamba's husband was the deceased Professor Walter Kamba, the first black vice-chancellor of the University of Zimbabwe, popularly referred to as UZ.
Mrs Kamba was one of the few black women who contributed much to Zimbabwe's social history. She was one of three African women who attained university degrees in the then Southern Rhodesia, now Zimbabwe.
The others were Theodora Malaba (Ncube) and Iwani Mathobi (Ndebele), Bhuzwani Mothobi's elder sister. Incidentally (one could rather say coincidentally), the three's original home region was at that time what was administratively known as the Bulilimamangwe District whose seat of power was Plumtree.
Angeline's father, Daniel Hilton Makhulela Dube, was a qualified teacher, having completed what was then known as the "Native Primary Teachers' Higher Course, NHP" in short, at Adam's College in Natal, South Africa, where Dr Nkomo later studied for three years.
Her mother, Tjikana Olibile Khele Malikongwa Dube was also a teacher, having done a primary teacher's lower course at the London Missionary Society's (LMS's) Hope Fountain Institution, and later supplemented that with a domestic science course at Tiger Kloof, another LMS college, but situated near Vryburg in the Northern Cape Province in South Africa.
Mr. and Mrs Dube taught initially at Inyathi Bantu Boys' School (as it was then called) and later at Tegwane Teachers' Training Institute from where they moved to Dombodema Primary School where they remained first from 1940 to 1942, and then later from 1945 to 1946 (inclusive)
By 1946, Angeline was in Standard Three, in the same class as the author of this article.
Unfortunately, her parents' marriage hit very difficult times and they divorced that year. Angeline, her younger brother Francis (Kumbudzi), her two younger sisters, Ruth (Thandie) and Patience went with their mother to her maiden home at Tokwana.
She continued her schooling and completed her upper primary education at Empandeni Mission, a Roman Catholic School located some 30km South of Plumtree.
It was from Empandeni that she went to Saint Mary's College in the then Basutholand in 1950. Among those who were in the same class with her was Bunny Tsamayang Ncube, a very close neigbhour back home at Tokwana.
Miss Ncube, who now lives in Bulawayo later became a teacher and married Moses Mguni of Kezi.
Angeline graduated at Roma University College in 1957, the very year that the then University College of Rhodesia and Nyasaland was opened in Salisbury, now Harare.
She was employed as a librarian at that institution whose first black female student, Sarah Chavunduka, graduated in 1960.
Angeline married the soft spoken Advocate Walter Kamba in 1960 and the couple lived in a medium density part of Harare's Old Highfield formerly reserved for the African township's European administrators.
As director of Zimbabwe's archives, Mrs. Kamba compiled a very readable pictorial documentation covering various aspects of the country's history. It is titled The Zimbabwe Epic. Her political beliefs were based on reality and not on impracticable wishful thinking, and was based on the well known sociological principle: "Preventive, social docility."
Source - chronicle
All articles and letters published on Bulawayo24 have been independently written by members of Bulawayo24's community. The views of users published on Bulawayo24 are therefore their own and do not necessarily represent the views of Bulawayo24. Bulawayo24 editors also reserve the right to edit or delete any and all comments received.