Opinion / Columnist
Zodwa and carnival heartbreak
09 Sep 2017 at 09:43hrs |
Views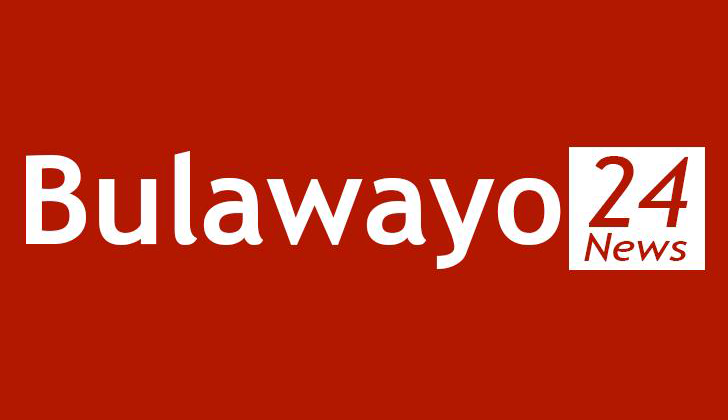 For once, it seemed the Zimbabwe Tourism Authority (ZTA) had hit the right chord by including South African socialite, Zodwa Wabantu on their list of carnival entertainers as excitement in the city had reached fever pitch.
Organising events is no walk in the park and having that one artiste who will appeal to a lot of people in different age groups is never an easy task. This was made clear last week when Babes Wodumo performed in Bulawayo and Harare as the headline act.
Both shows flopped as her timing was poor - people were clearly interested in Zodwa — but had the Wololo hit-maker come last year when all the limelight was on her with no Zodwa in sight - she likely would have been a hit.
With Zodwa, ZTA had undoubtedly hit the nail on the head as their timing was perfect. Though not on the ZTA tab, Zodwa who was billed to perform at the Private Lounge yesterday was not going to get a single penny from ZTA, but an invitation had been extended to her to take part in the Harare International Carnival street party that takes place today.
She had excitedly accepted the offer which to her - made sense as it would give her more exposure. The appearance at the carnival was likely going to be another Durban July moment where she got heads rolling after turning up at the horseracing event in a breath-taking outfit.
For ZTA, having Zodwa - a confident dancer on their carnival line-up was a bonus as the thought of seeing the entertainer whose ratings continue to rise because of her "I-don't-wear-panties' declaration had excited many in the capital, with some from outside Harare and across the country's borders showing interest in travelling to the capital to witness the Queen of Vosho in action. This in turn was likely going to see an influx of domestic and regional tourist arrivals - something the ZTA is trying to achieve with the hosting of the carnival to turn around the country's economy.
But alas, that was not to be as ZTA boss, Karikoga Kaseke unknowingly brought unnecessary attention to Zodwa when he demanded that she wear underwear if she wanted to be part of the carnival - forgetting that it was them who had invited her not the other way round.
This is where the controversy began as Zodwa did not take his sentiments lightly as she insisted that she would not bow down to anyone. It was at this point that one Anne Nhira weighed in and objected to Zodwa's performance by writing letters to several ministries saying the SA entertainer who dances without panties should not be given a cameo role as she was against Zimbabwe's culture. To Nhira's credit, Government heeded her call as Zodwa was subsequently barred from performing in Harare - whether carnival or Private Lounge — and even threatened her with arrest in the event she went against the Government and performed here.
Now, the highlight of the carnival - the street party is here and the spark that had been created after it was announced Zodwa would be coming is gone.
Though the Brazilians and Cubans are in town and have similar acts, Zodwa has left many heartbroken and disinterested in the street party.
No two ways, the carnival will go on as planned but Zodwa's impact cannot be ignored. While some in Harare could not pronounce her name, it was clear she was all they wanted to talk about as she was the talk of town. From Joina City up to Avondale, the SA socialite was trending with most sharing their carnival plans saying they could not wait to see her in action. Some were imitating her dance moves and so much love was being spread.
Merchandise had been branded and printed with her name and these could have also been some of the ways to boost young entrepreneurs businesses as the carnival is other than entertainment - a time for people to make money.
It remains to be seen if the Samba Queens, who are almost a bore as they have been attending all the Harare carnivals will fill the void left by Zodwa otherwise the ZTA may need to quickly call on the services of Zodwa's local impersonator - Trino Bambino who wowed many in Bulawayo during Zodwa's maiden visit. Trino may be useful as Zodwa taught her all her dance routines and shared her dress sense.
However, if the ZTA attempts to bring Zodwa next year, the response and impact will likely not be the same as there may be new characters then.
Whoever knew South African media personality Bonang Matheba would be stripped of her 'limelight' rights at the Durban July this year by Zodwa?
Bonang, who usually hogs most newspaper cover pages after the Durban July was ignored by the media who focused on Zodwa.
Zodwa's Zimbabwean promoter — Devine Assignments — who were cleared to host Zodwa — may want to quickly reschedule her performance just after the carnival as people will likely lose interest in her soon.
Source - the herald
All articles and letters published on Bulawayo24 have been independently written by members of Bulawayo24's community. The views of users published on Bulawayo24 are therefore their own and do not necessarily represent the views of Bulawayo24. Bulawayo24 editors also reserve the right to edit or delete any and all comments received.