Opinion / Columnist
Time Zanu-PF goes back to the basics
14 Jun 2017 at 20:22hrs |
Views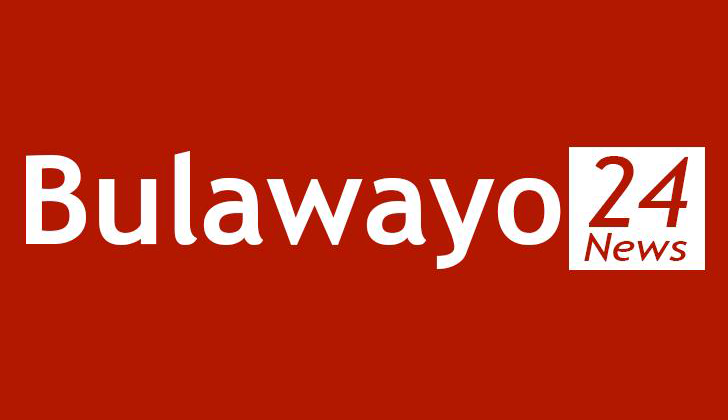 As I wake up every day of my life with the passion of wanting to communicate that which I feel is necessary, I always find myself asking what the Zanu-PF party that which deploys its cadres to government media policy is, it is likely that what comes to my mind is freedom of expression as guaranteed in our constitution. I am one person who has thrown accusations that Zanu-PF as a party and a ruling party is against freedom of the press because of some laws it has allowed to subsist from the Rhodesian era to the Zimbabwean one.
Those that they also introduced to asphyxiate productive debates like the Broadcasting Services Act (BSA), Access to Information and Protection of Privacy Act (AIPPA), Criminal Law Codification and Reform Act, Interception of Communications Act(ICA), Official Secrets Act (OSA) and the Entertainment and Censorship Act, among others. There has been total reluctance by the Zanu-PF party to replace these with democratic legislation that conforms to regional and international instruments on freedom of expression and media.
Interestingly though, we find ourselves managing to still share our information regardless of these laws and each day we get away with attacks we dish out to the President, the First family, Ministers and even among ourselves. We accept that media is all about propaganda and sometimes I exonerate the Zanu-PF party in a number of things especially when I hear statements that says; "We will never reform ourselves out of power". Its patent that the space created and the media houses allocated space have to tore the line, sing and preach the Zanu-PF party propaganda evidenced by the licensing of pro-Zanu-PF radios throughout the country.
In our neighbour SA, they have Media Development and Diversity Agency (MDDA) which is a development agency set up as a partnership between the SA government and major print and broadcasting companies to assist in developing community and small commercial media in SA. I strongly believe the ANC party did well in making sure that they somehow control the media in a very technical and open manner. Communities have greatly benefitted and the government has made sure that they dictate the conditions of the licence and any deviation to it leads to withdrawal of the licence. I then wonder why our very own Zanu-PF party as government has not done such.
I remember in 2009 on Media and ICT cluster when the revolutionary party came up with its congress resolutions, I was there at HICC 9-13 December, there was that willpower to licence more players in the media, more determination to empower communities to broadcast on and by themselves. But 8 years later, that drive has yielded nothing and my yowl is that the revolutionary party has to GO BACK TO THE BASICS. The basics of being principled, resolute, patriotic, creating the necessary environment and frameworks that pushes the country's agenda forward in this 21st century.
The burden of being in power usually lead the governing party into playing an increasingly developmental role in terms of the economy, to staffing security apparatuses, to nurturing democratic expression through an array of endeavours ranging from reforming censorship laws to transforming the state broadcaster and widening the number of radio and TV licenses issued to broadcaster. Sentiments that freedom of the press is a threat to Zanu-PF party diehards who want to use the public media to disseminate their pernicious propaganda should not find its way into 2018. The current reality arising out of our Zimbabwean situation is that the majority do not have media that report and project their needs, aspirations and points of views onto the national discourse.
This calls for the Zanu-PF party and government to go back to the basics. Zanu-PF party and government still has to prove Jameson Timba then Deputy Minister of Media, Information and Publicity in the GNU who said in 2010 that prospects of a free media in the near future remain a mirage because of laws like Aippa and the draconian Criminal Law (Codification and Reform) Act. I remember Timba was candid that this state of affairs was forcing people to be proactive and publishing newsletters and other unofficial media.
Now we have more internet radios and print media, the social media has in its own opened space for uncontrolled liberty regards publishing hence the need to go back to the basics. If the Zanu-PF party allows space for independent players as well as community players, the truth of the matter is that it has more benefits to them than anyone. The Zanu-PF party is the only party that can campaign 360 days and 24 hours daily using facilities available and even government resources.
Our Zimbabwean government being a member of the AU with our very own President having been at its helm is aware of the AU Declaration on Principles of Freedom of Expression in Africa adopted in October 2002 which elaborated on Article 9 of the AU's charter dealing with freedom of expression. The key points have always been reaffirming the fundamental importance of freedom of expression as an individual human right, as a cornerstone of democracy and as a means of ensuring respect for all human rights and freedoms.
It's a given that respect for freedom of expression, as well as the right of access to information held by public bodies and companies, will lead to greater public transparency and accountability as well as to good governance and the strengthening of democracy. Facts confirm that laws and customs that repress freedom of expression are a disservice to society.
The Zanu-PF party needs to ambitiously break-up monopolies, contains monopolistic tendencies and generally remove obstacles to diversity in the media sector. Work with initiatives around, associations like Zimbabwe Association of Community Radio Stations (ZACRAS), Media Alliance of Zimbabwe, MISA interarlia.
During this era, Zanu-PF party will have to review its conciliatory attitude to the concentration of ownership in the commercial media sector; the patterns in the ever-evolving social media sectors and government improving the information needs of the marginalised so that they are addressed. There is need for a broader dialogue that should take the unmet intentions of the private players and communities in general. Zanu-PF has to go back to the basics! The basics that pushed veterans to the war front for total freedom.
Like Barack Obama once said: "Change will not come if we wait for some other person or some other time. We are the ones we have been waiting for. We are the change that we seek". Zanu-PF party could be the real game changer should they go back to the basics. That could be the party we have been waiting for to make the change, there is the change that we seek within the Zanu-PF party.
GO BACK TO BASICS AND REFORM THE PARTY INTO AND NOT OUT OF POWER, PEOPLE'S POWER.
Source - MuHwisiry Chaiyeiye
All articles and letters published on Bulawayo24 have been independently written by members of Bulawayo24's community. The views of users published on Bulawayo24 are therefore their own and do not necessarily represent the views of Bulawayo24. Bulawayo24 editors also reserve the right to edit or delete any and all comments received.