Opinion / Columnist
Zimbabwe 'disappointed' over US double standards
05 Jun 2017 at 06:40hrs |
Views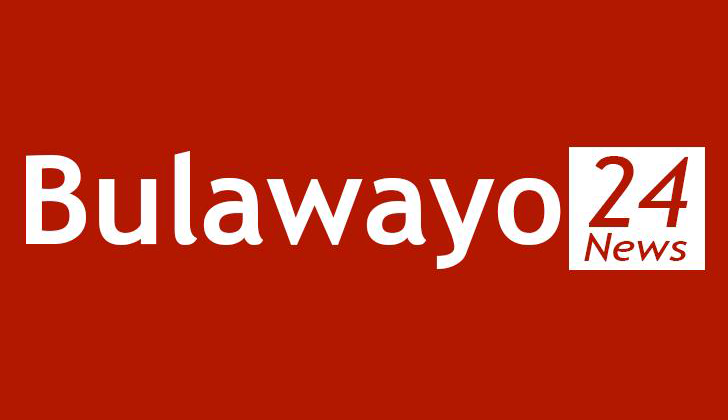 Donald Trump has made good on his election promise, and pulled the US out of the Paris Agreement. But Zimbabwe isn't excited about it, neither is it surprised by the US' double standards. In an interview, Zimbabwe's climate change head Washington Zhakata said he was "disappointed" by Trump's decision to quit the climate accord, a move that has drawn worldwide condemnation.
Mr Zhakata said Zimbabwe remained committed to the treaty, but the US withdrawal will make it more difficult for the country, Africa and the world to meet its climate goals.
"Naturally, we are disappointed . . . Mr Zhakata, director of climate change in the Environment, Water and Climate Ministry, told The Herald Business by phone Friday.
"The consequences (of the US pullout) could be very serious. It will slowdown momentum in the whole climate agenda, as well as (negatively affect) funding. We may start to see other countries questioning their own commitment to the Paris Agreement."
Mr Trump announced on June 1 that the US will pull out of the global climate treaty agreed to by 195 countries two years ago in the French capital, Paris, after which it is named.
The volatile US President accused the treaty of short-changing America's interests, that he plans to build on coal and oil – the world's biggest emitting industries.
He claimed the accord, which aims to keep global temperature rise "well below two degrees Celsius" in this century, will cause 6,5 million job losses and $3 trillion in lost GDP within the US economy.
Trump said he would seek a "fair" re-negotiation of the Paris Agreement, a plan that was immediately rejected by Germany, France and Italy.
The trio said in a joint statement that the momentum generated in Paris was "irreversible" and that the agreement "cannot be renegotiated."
Double standards
As far as climate change is concerned, history records the US as a notorious philander.
The country refused to join the Kyoto Protocol, the Paris Agreement's predecessor, which set binding emission targets for rich nations only – a cut in emissions of 5 percent below 1990 levels, during the first five-year commitment period to 2012.
Developing countries like China, India and Brazil were left to roam free, even when they are among the world's biggest polluters.
Still, those wealthy nations from the European Union, Japan and elsewhere that joined Kyoto reported some progress, however inadequate in the absence of America, which opted to self-regulate.
So, after luring the world into agreeing a new climate deal that includes every country, rich or poor, it came as little surprise that the US was quitting the Paris treaty no sooner than it had consented to it.
"The US requested a new deal, which would be applicable to all countries, and one that would be fair to them, and everyone agreed to do that, even before the Kyoto Protocol's second commitment period had expired," explained Mr Zhakata.
"Having swayed people to move in that direction, to adopt a new treaty, now they simply want to cut their funding for climate change to almost zero. "It is disappointing, particularly in view of the fact they were part and parcel of the entire negotiations."
The Paris Agreement came into force on November 4, 2016, four years ahead of schedule, as the world showed rare unity in ambition to tackle climate change and global warming, as well as in helping Africa adapt.
Serious consequences
Together with China, the US accounts for 45 percent of the global emissions total. By pulling out, Trump has taken with him about a sixth of world emissions from the Paris Agreement.
It means the US is now off the hook. It can no longer commit to cutting emissions by between 26 and 28 percent by 2025, compared to 2005 levels, as promised under the Obama Administration.
Without Obama's promised tightening of laws in the US energy industry, targeting power plants, oil and gas, the transport and construction sectors, to eliminate emissions, the US withdrawal will clearly be most damaging to the global effort on climate change.
It could set the world back several decades at a time scientists at the UN expert panel on climate change are agreed action remains woefully inadequate.
Even if the Paris Agreement was fully implemented, with America participating, the world was firmly on course for an unsustainable above 3 degrees Celsius warming by 2100, they say.
Mr Zhakata is concerned what the pull-out could do to climate funding here at home, and elsewhere in the developing world. So far, the US has pledged $3 billion to the Green Climate Fund, which aims to help poor nations in Africa and elsewhere adapt. But latest developments point towards a freeze or suspension in the aid.
Zimbabwe is targeting global funding of up to $90 billion to help reach its climate goals under the Paris Agreement, according to the country's Nationally Determined Contributions.
"Once the US pulls out, there arises the question of transparency. How will its mitigation and financing obligations be monitored?" Zhakata lamented.
However, some aren't as worried. Climate enthusiast and critic Justin Ringanayi sees little global negative impact of the US' pullout. "Trump did not say they are stopping investing in coal replacing technology," Mr Ringanayi said, by text message.
"I think his point was that what's the point of an agreement that other parties do not adhere to anyway, yet they seem to contribute more to the agreement than all the other parties."
Moving on
It could be four years – the equivalent of Mr Trump's term of office – before the process to withdraw the US from the Paris Agreement is finalised.
So, the incumbent US President will likely have to spend his entire time in the White House trying to prevent America from becoming a responsible country.
But the world has to move on. By declaring the Paris deal "a vital instrument for our planet, societies and economies," Germany, France and Italy have demonstrated that world progress on climate change cannot be held back by one man bent on living in the past.
Mr Trump will eventually learn that nations aren't actioning on climate change to please the US; it's a question of domestic interest. They are doing it for themselves.
With extreme-events like drought and floods and earthquakes on the rise, countries are as a matter of fact addressing a major development issue that is already curtailing social and economic growth, when they address climate change.
No need to mention that the pullout will potentially isolates the US in other geopolitical issues, where it needs global support.
God is faithful.
jeffgogo@gmail.com
Source - the herald
All articles and letters published on Bulawayo24 have been independently written by members of Bulawayo24's community. The views of users published on Bulawayo24 are therefore their own and do not necessarily represent the views of Bulawayo24. Bulawayo24 editors also reserve the right to edit or delete any and all comments received.