Opinion / Columnist
Unwrapped pounding letter to Andile Mngxitama
11 Apr 2017 at 22:15hrs |
Views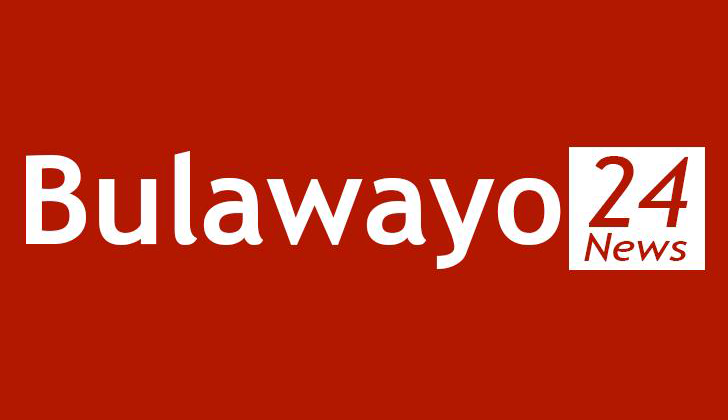 Dear stepson of Zupta - Andile Mngxitama
I'm drafting this letter just a few days before the sixth anniversary of the brutal death of service delivery mytyr – Andries Tatane who was slain on the 13 April 2011 at the aged of 33 by the ANC government. Subsequently to that, Andile you penned a letter on 19 April 2011 and you crystally clearly said: "The ANC government is responsible for Tatane's harrowing death in the same way that the Nationalist Party government was responsible for murder of Steve Biko". Fast-forward to year 2017; you accuse other organizations of marching with whites but you on the other hand, without embarrassment, you are marching with and protecting the same ANC government that cruelly killed our brother Tatane. Your acts give a very clear signal that if our country was still under National Party, you would have marched and protected the National Party despite being responsible for the savage death of Biko.
The media revelations of how your new character – or should I say your lifestyle – is funded cannot be brushed aside anymore. Your actions on the 7 April 2017 defending the Zupta private compound were the last straw and one can't choose to be quiet any more. How does supporting the Zupta let the ANC off the hook? They are just another kind of corrupt monopoly capital. They did not come to this country so that the indigenous people could flourish but so that they could flourish.
You claim to be a perspicacious person but I am now inclined to believe that you are just another power hungry sociopath so much that you would even without a thought drag those that paid for your ticket underneath the moving bus.
You claim to be a representative for unity, peace, transparency and solidarity. Well, stepson of the Zuptas, as it turns out, you need prayer chief, for you do not posses any of those traits as an individual.
You are not an ambassador of what you speak, 'Black First Land First, but you are an ambassador of Zupta First Black Last. I wonder what makes you? In fact I do know what makes you.... a shameless hypocrite.
Instead ! you enjoy the attention of those that commend your theatrically stimulated linguistic style of writing. Well to hell with your scholastic parables of deceit. I now strongly believe that they are purposed to showcase your perfidy, vituperation, verbosity and tautology: shame on you once again.
Now I fathom why the EFF ousted you despite your crocodile tears on that day of the elective conference, because you were certainly a thorn in the soft flesh of EFF and an errant cause for concern.
You capitalise on other people's weaknesses just to disguise your own lack of political self esteem which makes you not any less different from those whom you always insult and insinuate about your brothel party (which neither won one PR seat nor contested one ward). It does not take a microscope to observe that you do what you do in a bid to a draw the attention of the gullible and desperate.
This brings me to this question!! WHO DO YOU REALLY REPRESENT MR FORMER MP MNGXITAMA??? Clearly you seem to be leapfrogging from one point A to B like a repeatedly decapitated headless chicken.
You moved from September National Imbizo (SNI) to EFF to Save the Soul of EFF to BFLF to Zupta. You always start projects but fail to finish or reach proper closure. What happened with your case were you took EFF to court ? What happen to your case were you to took IEC to court? What happen to the noble establishment of Thomas Sankara Research and Policy School? I then wonder how long will it take to sustain BLF or should I say BFLF? What happen to the campaign you called Politicians and Public Servants Use Public Service?
Lastly I would like to decree and declare that you are a brazen coward with a deeply smitten self-esteem driven by gross cupidity and malice. Andile, I agree, white monopoly capital is a real issue – but a lot of it is historical because the ANC government has allowed massive capital flight. Remember the ANC has had since 1994 to address this and instead, they have allowed our biggest white monopoly capitalists to shift their base offshore, leaving our economy just as underdeveloped as it was in 1994.
The solution to inequality is not equalising the number of billionaires but in creating real opportunities for every citizen of Mzansi, where no one is left out.
Mbahare Johannes Joe Kekana
PhD : Political Science Student at UKZN and Forum 4 Service Delivery (F4SD) National Leader
mbaharekekana@gmail.com
Source - Mbahare Johannes Joe Kekana
All articles and letters published on Bulawayo24 have been independently written by members of Bulawayo24's community. The views of users published on Bulawayo24 are therefore their own and do not necessarily represent the views of Bulawayo24. Bulawayo24 editors also reserve the right to edit or delete any and all comments received.