Opinion / Columnist
Lets have a coalition of unlike forces
08 Feb 2017 at 12:10hrs |
Views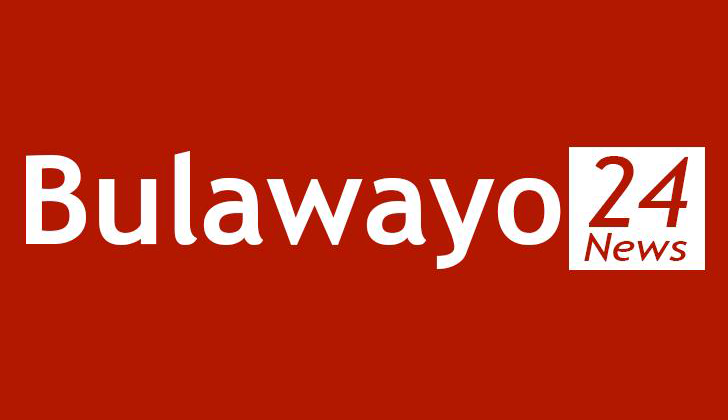 Welcome to the age of all you can eat cafeteria politics.
No longer are we restricted to a set menu. No longer are we restricted to things that pair and complement each other, we can now consume ice cream with spaghetti or have beer with breakfast. We can now comfortably eat red meat and wash it down with white wine. Someone even discovered that pineapple and bacon get along together in a pizza.Maybe soon we read bible verses in the pub or serve whiskey in the church.Its possible to break the rules for our own comfort.
Unfortunately politicians see the new world within the lenses of the old. No new thinking.
Lets discard the era of the either or and explore the new dimension of either and.Straight jackets are what got us into the economic mess despair we are in as a country.
Coalitions or mergers should be for both opposition and ruling party. Forget this credo of an opposition of like-minded political minds (ideologically alike parties).
In any case the true ideology in opposition is just removal of Robert Mugabe. That cannot count as ideology anyway. What has changed from Bhasiki,Mutasa and Mujuru anyway.
We are an era where pyjamas are won on a ride to shop, jeans worn to work and suits to church. And we are comfortable. The rules of engagement have to change and do so in a manner that makes us comfortable and make us progress.
Unfortunately progress for politics is this thing of ideologically correct thinking. The merging or coalition of likeminded people or institutions. Unfortunately ideology doesn't win elections. Unfortunately the ruling party movers and opposition movers are all Zimbabweans. Why not just merge some opposition and ruling party members instead of creating a wedge in coalition talks.
An opposition without levers of state institutions will be in the political abyss forever. The economy of Zimbabwe lead by a ruling party without international investments soothsay will not deliver a remarkable standard of living any time soon.
A new reality guarantees new thinking. Politics is a win-lose proposition all the time. This dichotomy is driven because winning an election is a binary event - no matter how many candidates are in the race, only one will win, that's automatically a win-lose proposition.
Is there no value proposition in which the both parties win,At least in the interim.It is possible to have a unity of purpose to change the political course.The unity of purpose will united members across the political divide.The proposition may fail but its worth a try.
The people have suffered long enough to face the same economic trajectory post 2018.
For years, opposition was told that ideological purity is greater than anything else - we should have a big tent. Opposition to corruption,extortinate taxes, judicial activism, government involvement in business, opposition to government spending, all that had to be on the table.
It simply was not reasonable to expect opposition to believe in ideas from the ruling party and the ruling party to agree to ideas of the opposition.
On the other side of the dichotomy the ruling party rode on the mantra that opposition is anti soverignity,sponsored by sworn enemies of the state,called for "illegal" sanctions and have no liberation credentials.In essence water and oil then should never mix.
The new value proposition is that let us mix oil and water to have a new start.A perfect situation will be mapped later on.Lets just mix Fanta with whiskey in the interim.
First let's us break the rules of engagement.Lets dicard this ideaoliogy mantra.Lets avoid opposition centered on just that one outcome of "Mugabe must go".
Zimbabweans are fed up of ideology because it is not creating a new way. A new way of a country without typhoid and potholes.
Coalitions in present format are strait jackets- and it's about "Us" V "Them".Soo we shall have another round of loud sounding nothing noises of rigging will be the rythm post 2018.Soon we also have a new wave of more job losses and deinvestment all blamed on sanctions.We shall be in a mess for a long time.
Thus, what we want is new cafeteria politicians that have some characteristics and positions we like and some we don't. Rather than convincing people to come over their positions, we now must select what we think a majority of people will vote for - and then we can be for those things.
We are going to look at the menu and try to choose most things we like because we there aren't going to be any more principled people running for office. Principles are so 18th century - nobody wins elections like that anymore.
In any case the perceived principles or ideaologies are just a trap for them politicians to get into power.
I just do not believe the perceived coalition is a sure thing to win elections. In fact the big tent coalition should focus also on a coalition with ruling party eleents.
No doubt the ruling party controls key institutions like the army, traditional leaders, food distribution, electoral system, the election monitors etc. etc. It will be a great idea not to think of a coalition of just the opposition. A coalition of opposition and some in the ruling party is likely to change the economic course of the country. Lets have our bacon in peanut butter!!
The ruling party see any opposition as a challenge. Us vs. them right off the bat. Not if we want progress. The ruling party can court opposition or elements therein.""Us"V "Them" will lead us this everlasting circles of despair.
Many of the country founders warned of the danger of factions - then they were thinking of political parties - now the parties are subdivided in an infinite number of combinations of ideologies and fads - many of which are inconsistent or impossible to reconcile with each other. We now have almost a parliamentary system of government wedged sideways into a system not designed for it.
This new style of politics guarantees more because there is no consistency within any "movement" any longer. The only consistency is a populist "do whatever it takes" to win attitude.
It's going to get worse before it gets better. Of course until a coalition of elements of the ruling party and the opposition become viable.
Brian Sedze is the President of Free Enterprise Initiative. He can be contacted on brian.sedze@gmail.com
Source - Dr Brian Sedze
All articles and letters published on Bulawayo24 have been independently written by members of Bulawayo24's community. The views of users published on Bulawayo24 are therefore their own and do not necessarily represent the views of Bulawayo24. Bulawayo24 editors also reserve the right to edit or delete any and all comments received.