Opinion / Columnist
Impressive warriors gave us hope
02 Feb 2017 at 18:42hrs |
Views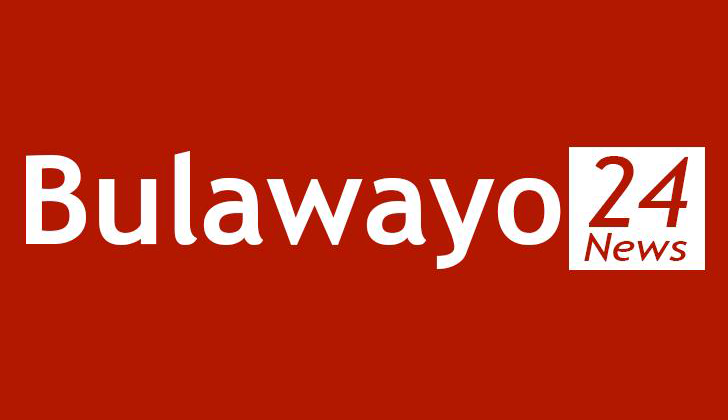 On Monday 22 January Zimbabwe's senior men football team the warriors, crushed out of the Africa cup of nations, after a humiliating 4-2 defeat at the hands of Tunisia. While many critics (including myself) initially dismissed the team's performance, after a watching/re-watching a repeat of the Afcon matches in which Zimbabwe were involved, I was forced to rethink my position- the boys did their best, if they is anything we ought to be proud of their performance.
Algeria, Senegal and Tunisia are miles away from the minnow Swaziland and Malawi the teams we beat during the qualifiers. As such our performance at Afcon should be applauded, add a little bit of organisation the future is bright!
Having drawn their first match 2 all against the Desert Foxes of Algeria and a power surping 2 nil loss to Africa's power house Senegal, the warriors needed nothing short of a victory against Tunisia, to progress to the quarter finals of Afcon for the first time in the country's history.
While many people will blame the warriors for their early exit, I would like to praise our boys for their performance at this edition's Afcon, for the hope that this crop of players gave us as a nation.
For once we believed, we had that little hope that Zimbabwe could also compete at an international level. That show of character in the match against Algeria was not a fluke.
Their performance against Algeria, will go down history as one of the most memorable matches in the history of Zimbabwean national team football.
Meeting a star-studded Algeria, a team staffed with the continent's best players, above all English Premier League' s player of the season Rynad Mahrez, many people did not give the warriors a chance against the Desert foxes.
A few minutes after the game had started the Desert foxes were already leading courtesy of a well struck goal by EPL champions Leicester city's forward Mahrez and many social media noise makers immediately ruled the warriors out of the race.
That was not to be as the warriors midfielder Kuda Mahachi for once showed some flashes of brilliance dribbling past world class Algerian players to equalise for the warriors with so much ease.
Some minutes later the warriors troubled Africa's number five nation, with Bhasera being handled in the box resulting in a penalty that Mushekwi converted, 2-1 we led Algeria.
While the Desert Foxes dominated most parts of that match, Zimbabweans and the rest of the Southern African region for once believed, as the warriors maintained a lead that could have resulted in an infamous Goliath trouncing David.
That the warriors were 12 minutes away from beating the former African champions is no mean feat for a team that went into the tournament as the under dogs, the worst ranked team after Guinea Bissau.
Had it not been of Mahrez's show of depth and quality in the 78th minute the warriors would have defeated the mighty Algeria in that game. A point was however enough considering the stacks and how pundits had ruled out our boys.
The second match against Senegal was supposed to have given the boys more confidence. Going into this game, the whole nation had been reinvigorated with a new sense of optimism, we believed we could conquer, everyone set aside their differences and we believed it was possible to hand Senegal a defeat.
However, it was not to be as the Lions of Terenga out smashed the warriors spirit with two quick first half goals.
A post-mortem to that match would prove once again that what probably differentiated the warriors and Senegal was that extra quality.
Our final game against Tunisia was a game we were to win, with the hope still there. At least a one nil victory for us and a draw or a loss for Algeria was enough to see us through as the second best in the group.
Senegal indeed held Algeria, but it was not to be for us as we were walloped 4-2 by the Tunisians who on that day proved that we are still amateurs in as far as football in Africa and the rest of the world is concerned.
While many people would blame our history making and record breaking coach- Kalisto Pasuwa in what they call lack of tactics and failure to include what they call the 'right players' I think I will not be swayed into that simplistic argument.
The fact that we qualified in cases were South Africa, Zambia and Angola did not proves that we are currently the best in Southern Africa, never mind our limited resources and incompetent people at the helm of our football.
For a country that does not have any junior football structures let alone enough resources to motivate our players that performance by the warriors was the best. Unlike the previous editions where we went into the last matches without any hope of progressing this time around, the whole nation was glued to their television sets, hoping for a miracle in our last game against Tunisia.
Although we lost, it is that little hope that the nation needed. Now is the time to introspect and look into our real problems as we look into the future.
Investment in junior football will be key and with a bit of organisation one day, I have a dream that one day we will be the best in Africa- we lift the Africa cup of nations.
We continue to sing with pride the song- Go warriors go!
Mlondolozi Ndlovu is a Correspondent journalist for Khuluma Africa and socio-political researcher who has interest and knowledge on Zimbabwean football. He also co-runs a sports website- MatchDay Zimbabwe www.matchday.co.zw
Source - Mlondolozi Ndlovu
All articles and letters published on Bulawayo24 have been independently written by members of Bulawayo24's community. The views of users published on Bulawayo24 are therefore their own and do not necessarily represent the views of Bulawayo24. Bulawayo24 editors also reserve the right to edit or delete any and all comments received.