Opinion / Columnist
International Day for the Elimination of Violence against Women 25 November 2016
26 Nov 2016 at 11:22hrs |
Views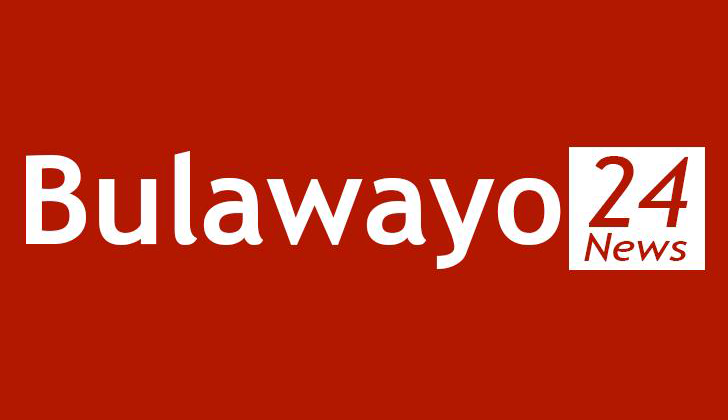 Even in death the women are violated in Zimbabwe. I have in mind not so long ago, a body of a woman sex worker who was murdered, her body was found alongside the road, was photographed and was ditched on social media for all to see. She was a sex worker after all! Her scattered body showed signs of absolute raw male violence. She is a prostitute anywhere and she must die at the pleasure of the client she served with her bare body, a man who sexually abused her the whole night, a dispute over missing money that cost her life, because the life of a woman in Zimbabwe is cheap, cheap, and cheap.
Women in Zimbabwe experience raw masculine violence on a daily basis. They experience physical and sexual violence with sometimes fatal consequences. This violence is directed against the dignity and self-determination of women, their human right to physical integrity and self-assertive shaping of their lives. Violence as the most serious and dangerous form of discrimination is rooted in sexism, racism, misogyny embedded, fixed, entrenched in our patriarchal Zimbabwean culture. Statistically, women are most likely to experience violence from their families and neighbourhood, they often know the perpetrators.
Most of these attacks against women are increasingly taking place in public space. The p*rnography of violence in Zimbabwe is nerve wrecking and abhorrent and vomit inducing. People love violence, love to see it taking place without intervening to assist victims of it. This violence must be taken seriously without exception, prosecuted and prophylactic, instead of merely occasionally using it for other political purposes.
Women are threatened by violence or experienced violence when they rebel against social pressures; if they do not do what is expected of them; does not look like "Zimbabwean" women are supposed to look like; Not live in the expectations that society prescribes, that are supposed to be natural to them. However: always doing what is required and expected does not in any way protect against being a victim of violence. Ultimately, only the enforcement of human rights leads to equal, non-discriminatory and fearless coexistence for all people.
Recent treaties on violence against women studies are just the tip of the iceberg of gender-based violence in our global societies, which is unbearable. Do we women in Zimbabwe have certain standards and agreement to combat violence against women that defines a set of minimum standards for the prevention, combating and prosecution of various forms of violence, the protection of those affected and a comprehensive political approach? Does Zimbabwe as a country or do institutions that subscribe to international conventions regarding women and girls adhere or undertake to protect and assist victims of such violence. They must also ensure that those affected have access to hotlines, emergency accommodation, medical care, counselling and legal assistance. The Conventions also requires a monitoring mechanism to ensure effective implementation of its provisions by the parties.
There are several legal instruments globally that protect women against all forms of violence: CEDAW Convention on the Elimination of All Forms of Discrimination against Women: UNFPA; The Human Rights of Women: ICRC; The Protection of Women in International Humanitarian Law. With all this global protection in abundance; any kind violence on any one woman is just one too much and it should never be tolerated in any civilized society.
I was reading Christian Korff's letter he wrote on the 27.2.2003 "I have a dream" (he got this quotation from Martin Luther King II) He talks about a "New deal" We need a new deal he says. In his dream the American President (G. W. Bush) is a visionary and he will not start the war in Iraq from the conviction that all lives are equally valuable. G. W. Bush is going to say in his last speech: "God bless the World" because all the people in the world are equal and their lives are equally valuable.
In the same vein, and also in the same set of values and principles enshrined in all international women's conventions, I want to dream of a Zimbabwe that will look at its better half: (the female gender) as equal and respectful of women and girl-children. I dream that I turn my on the Telly and hear all men of Zimbabwe make a historical pledge to love and respect women of all races and ages and never to inflict harm on them because women and children are the cornerstone of any society in the world. Women and children are valuables in our country. Without women Zimbabwe cannot tick.
I am dreaming still when the Zimbabwean men ask: "But what is justice? The source of ethics is the golden rule." "Do not let anyone abuse you, tell you what to do, to your body, your values and principles, what you strongly believe in as a woman and as a girl. Do not let some father, brother, uncle, male cousin dream your life and dream about how your life should be." Do not allow anybody to tell you to get married to get respect from your society. You yourself know better what you want in your life."" The golden rule is based on the categorical imperative of Immanuel Kant: "Act only in accordance with that maxim through which you can at the same time will that it become a universal law."
It is mostly in those marriage institutions where horror of death takes place in our society. It is in marriage institutions where women are murdered, denigrated, treated like the used condoms, insulted called lunatics, because there is no resources in the home to cover the raw poverty smelling at all corners of the home. It is very easy to determine what is right: just get up and run for your life it does not matter what age you are. Do not settle for less because that less will cost your life dear sister and daughter and granddaughter.
It is in those red street lights where a woman does not have the dignity worth of a human being. It is in those decent homes where young girls are abused in total silence without anybody noticing anything called sexual abuse on under-aged children. It is this absolute destitution of our situation in Zimbabwe where women are to bear the brute of violence as the outlet of poverty. It is in dire poverty where young girls have to face marriage to elderly men at the age of nine, ten 11, 12 13, and it goes on.
Please allow me to dream again just like Christian Korff. I dream of a philosopher born in Zimbabwe who investigated the question of justice and how just Zimbabwean societies should look like. The Zimbabwean born philosopher tells the people of Zimbabwe that his ideas guarantee social justice. Every citizen has the same rights as of thought and development, freedom of religion, and above all equality of opportunities, irrespective of ethnic origin and social or economic standing. I dream of a Zimbabwe that makes laws to its citizens and those laws are so ideal that it makes Zimbabwe an ideal country inside SADC, an envy to all. Those laws are people friendly laws: to men and women to children and all vulnerable niches in our society will find their shared cake in the national budget because they are all inclusive in the society.
I dream of a society whereby people are not aware of their ethnic status: are they Shona, Ndebele, bilingual, multi-lingual, of European origins, Indian origin, and Chinese origin it did not matter. I dream of a country that enjoys the value of life of all its citizens and beyond: at the end of the day we are all God's creation. Love one another and live for each other from now on; and leave behind us a legacy that informs the coming generation that only peace makes sustainable change and not war or conflicts.
I quote Christian Korff verbatim: "Look at the stars, see the galaxies, maybe there is only human consciousness in the entire universe. We have not only a global but cosmic responsibility to protect the Earth from destruction. Our New Deal must take the environment into consideration so that it is not destroyed." My answer to this quotation is: Charity begins at home. Before we can address global issues, let's look into our painful ethnic problems that make us less, our painful ethnic divides that reduce us as Zimbabweans. Let's dare to confront them and solve them amicably without any threat of war or unnecessary conflicts.
The 25th of November is here with us today to remember those Zimbabwean women who died most gruesome deaths, mysterious deaths, deaths through masculine violence, and deaths at the hands of a dictatorship like we have in Zimbabwe. We have deaths cause by neglect, death due to starvation, deaths because our frontline services have collapsed, hospitals are becoming deathbeds because of the numerous diseases one gets in clinics and hospitals.
In the moment of dreaming let me dream about the day 'Zimbabwe shall be free from Zanu PF and the criminal cabals. I dream of the day when some of our citizens in the Diaspora will pack their belongings and come home and develop their country. We owe it to our coming generation to put the record straight. We cannot afford to leave such a mess to our coming generations.
The 25th of November reminds us of our painful past. The revolution we boast about day in and day out was violent indeed. It is the same violence mostly against women and girl-children that is eating its generation today. History must inform us that the war was not won by the barrel of the gun but by negotiations at Lancaster House in 1979. The Smith regime was winning the war as a matter of fact. By hook and crook from Prime Minister Margaret Thatcher, Smith was forced to negotiate the way out of the bush war. Meggy wanted Rhodesia out of her desk as she had a lot in her hands. His giving in to negotiations; he lost it.
What the bush war legacy brought to our societies is violence against women and children. We need to retrace how men from the liberation movement would still have the audacity to insult stalwarts like Amai Mujuru: use sex to shame her at her age, a woman who was in the Zanu PF government for the past 34 years. Women should come forward and tell us what transpired in the liberations camps: how were the magnitudes of sexual violence on young girls? There was violence too in men camps not necessarily of sexual nature but ideological misunderstandings that let to killings and counter killings in thousands of innocent lives in liberations camps in Zambia, Mozambique and Tanzania.
It is the same violence that has manifested itself into a culture of intolerance and violence in Zimbabwe. When the war was over in 1980, was there a time when the same liberation movements (Zanu Zapu) went back to the people and informed them about the end of violence. Instead that violence from the war manifested itself to yet another level of violence: Gugurahundi atrocities! Yes the armed struggle was adopted as violence to liberate the country in most cases women were cannon fodder of the struggle for the liberation of Zimbabwe. Acts of extreme violence were adopted in liberation struggle as the means to rid ourselves from colonialism? But at the same vein, after independence, the leaders needed to go back to the people and inform them of the end of violence. This could have had a lot of psychological impact on the people as a whole.
When we remember the 25th of November we do remember too, the women who were killed in cross fire, women who are accused of deaths of commanders because of their presence in the cross fire. There were women who got killed because they were falsely accused to be collaborators with the Smith regime. We remember the shame through the use of sex that those women have to endure because in our culture it's a woman who is at fault and not the man. We remember young children and toddlers who have been sexually abused and died because men wanted to cure themselves of the HIV/AIDS. We remember women who have been killed because the man thought she was a goblin: the man goes scot free from the courts of Zimbabwean law.
We remember many young women who will forever remain silent from the sexual abuse meted on them because nobody can stand on their behalf and speak out against sexual abuse on girl-children.
We should never stop to dream just like Christian Korff. We must dream about a new deal. I dream about a new deal whereby all men and women are equal before the law and not by letter but by deeds at homes, in the village in the clan in the nation as a whole. I dream of young girls in safe nets environments living and dreaming f a greater future, greater than our own. We need to dream that hate speeches will be a thing of the past. We need to dream when there is no ethnic tensions in our Zimbabwe societies. We should dream of plenty of food and good education and better health for all of us and not only few individuals.
We should dream of women having longer life expectancy and good living conditions with work in abundance. We dream of homes worth of the home to live in and not shake shakes or slums. We dream of Kimberly brick houses so that women are not forever building huts. Above all I dream of men respecting babies and not sexually abusing them. I can't stop dreaming let me just pen off and continue dreaming until I sleep off without dreaming: death!
Source - Nomazulu Thata
All articles and letters published on Bulawayo24 have been independently written by members of Bulawayo24's community. The views of users published on Bulawayo24 are therefore their own and do not necessarily represent the views of Bulawayo24. Bulawayo24 editors also reserve the right to edit or delete any and all comments received.