Opinion / Book Reviews
Manyika launches second book
20 Jul 2016 at 06:40hrs |
Views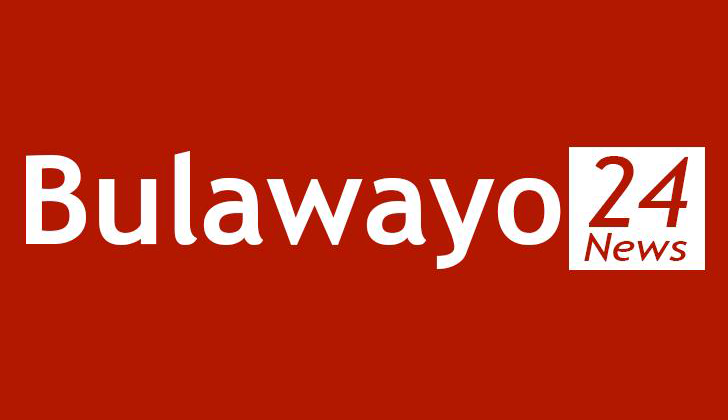 USA-based writer Sarah Ladipo Manyika has published a second novel titled "Like a Mule Bringing Ice Cream to the Sun" (2016, Cassava Republic Press) which she officially launched last Saturday afternoon at the Organikks in Harare.The new book's lengthy poetic title no doubt could signal the author's shift in style and inevitably in theme when one compares it with her first novel "In Dependence" (first published in 2008, Legend Press). The title "Like a Mule Bringing Ice Cream to the Sun" is an acknowledged line taken from a poem by Mary Ruefle called "Donkey On" found in an anthology which Manyika said she was reading when she was writing her book. The power of poetry!
The well attended launch in Harare was exciting as it also turned out to be a literary confluence of Zimbabwe and Nigeria. What with an approaching birthday of world renowned Nigerian writer Buchi Emecheta on July 21 (tomorrow!), and with the book launch taking place in Zimbabwe, home to Sarah Manyika's husband James Manyika, it was, so to speak, a tacit celebration of the two countries' literary and cultural connections.
Sarah Manyika was born and raised in Nigeria. Her stories, particularly her first novel "In Dependence" and some of the works written by the late Zimbabwean writer Dambudzo Marechera – make you feel the dreams, the anxieties, the loss and yet the natural humanity of Africa's exported intellectual generation in the 60's and 70's.
While the launch happened, her first novel "In Dependence" rang in the background. Although some have described it as a love story, it offers a deep view of how Oxford watered the emerging African nation's gardens of hope with top class academic opportunities and yet the seed that ought to have grown at the time it was expected actually sprung at its own time, at its own speed! Having thus set part of the story in England during the days of African independence struggles, Manyika invokes, in a reader familiar with Zimbabwean literature, the recurring image of the intellectual 'lost' in colleges of England as portrayed in Dambudzo Marechera's works.
Last year in April, one of Bookshelf's installments was dedicated to a review of "In Dependence", now an Advanced Level literature set book in Zimbabwe. This writer observed that in the novel the alternating setting of Oxford and any one of Nigerian towns is enthralling, described in such a way that one is immersed in the weather, art and culture, not forgetting race relations and African students' activism in the heady 1960s. (Oxford was also the setting for some of the late Dambudzo Marechera's writings; his descriptions capture the university spirit of the 1970s.)
In her second novel "Like a Mule Bringing Ice Cream to the Sun", Manyika is fond of the Nigerian scenes or characters but again she captures an unusual universality through them, a fresh human appeal.
Meeting Manyika in Harare revealed more insights about the novel and the many talents she has.
The novel, she said, focuses on an ageing flamboyant woman named Morayo Da Silva who at some point in her life has a fall and that change a lot of circumstances in her life. The story also has several layers of meaning. "Harare North" author, Brian Chikwava, a Zimbabwean, who read "Like a Mule Bringing Ice Cream to the Sun" endorses it as "a delightful multi-helical reading experience that speaks to our times in insightful and pleasantly understated ways".
Had it not been for the launch, who would have known the author is also a brilliant performer? After reading a few samples from her new novel, Manyika adapted three of the characters (Dawud, Morayo da Silva, and Sage) into some sort of soliloquys which she performed herself much to the amazement of everyone. The characters' attitudes, accents, purpose, came out very well on stage as she fit herself into each of them.
Adapting her work into drama or film was one of the questions the author was asked during a session in which she had a conversation with Zimbabwean writer Nozipo Maraire.
Coming from Nigeria where the film industry has tremendously developed, Manyika said she would consider turning her books into film as she acknowledged that 'Nollywood has grown from being rudimentary to being sophisticated now'.
The conversation between the two authors brought out some 'tiny secrets' all writers normally hold dear and which augment their gifts of storytelling. For instance, as a pastor's child, Manyika said she would sneak behind the door and listen to confessional or relationship stories which church followers came to tell her father to get help or pray about.
Nozipo Maraire, a practicing neurosurgeon, said she is privileged to be a doctor as the job accords her an opportunity to hear stories from her patients. Every patient's natural storytelling as he/she explains a problem to her gives her insight into the habit of storytelling and eventually inspires her.
Storytelling for Manyika is as powerful where she comes from as it is across other African traditions. Generally, it is carried in various forms such as music, film, writing, etc. These forms, said Manyika, inspire her and how good then it felt to see the Zimbabwe-Nigeria connection confirmed when she said the music of Zimbabwean legend Oliver Mtukudzi greatly speaks to her.
Through the conversation, we also got to know about Maraire's work in progress which, when published, will certainly bring to an end her twenty year respite. Maraire last published "Zenzele: A Letter for my Daughter" (1996), a gem of a novel that has so far been published and translated into more than 14 languages across the world.
The novel she is working on now, she said, has a title "The Veil" and deals with the abuse of women who fall victim to a complex network of human trafficking, a serious problem which Zimbabwe and other countries are grappling with. A lost veil (possibly a head and body covering) is what saves one woman character, one of the abducted in the story.
She picks it (the veil) up in some place in a foreign environment where she is posted by the traffickers to pose as a prostitute. Putting it on without her abductors knowledge, it suddenly covers her from shame and events weave into one another as the story progresses to the end.
There is no book launch without the book signing bit and telling by the number of people who bought Manyika's new novel and queued to get their copies autographed, the author must have developed arm fatigue from signing the autographs!
The launch was also graced by the author's family and friends in the book industry, including local writer Beatrice Sithole, Culture Fund of Zimbabwe director Farai Mupfunya, Irene Staunton and Murray McCartney of Weaver Press, Sunanda Ray and John Stewart who run the Harare Open Book Club.
New authors who braved the wintry weather took home the golden advice from Sarah Manyika and Nozipo Maraire that they should, in spite of difficulties, always write from the heart and not worry about rejections or the end results.
Source - the herald
All articles and letters published on Bulawayo24 have been independently written by members of Bulawayo24's community. The views of users published on Bulawayo24 are therefore their own and do not necessarily represent the views of Bulawayo24. Bulawayo24 editors also reserve the right to edit or delete any and all comments received.