Opinion / Blogs
Embrace the success traits within the Lion (1)
10 Aug 2017 at 07:51hrs |
Views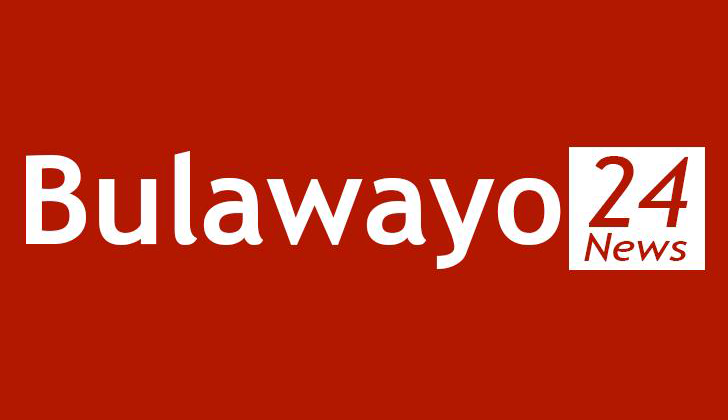 Inspired To Unleash the Hidden Potential within You to Achieve Greatness
Are you a victim of your surroundings? Are your surroundings stopping you from achieving your goals? Are you blaming yourself for your past actions, failures and situations? Today choose to change how you are looking at your situation. Choose to be the ruler of your life. Embrace the attitude of the lion. You are king.
As always said that the lion is the laziest animal, a lion is only active at least 6 hours a day the rest it is sleeping. What does this tell about you and success life. If you decide to focus on your goal you can achieve any goal. There are many things we can adopt from the lion but the following if embraced can unlock your success potential as you read take time to asses yourself and see if in success pursuit you embrace these if you realize you lack one of the these activate it by acting on them.
1.The Lion Is Focused
When you are not pursuing your goal you are literally committing spiritual suicide. - Unknown
Can you succeed without having focus? Your level of focus will determine the level of output. A lion only focuses approximately 6 hours a day and gets the job done. What are you focusing on today? Are you focusing on the right goal? Are you focusing on the right career path? Are you focusing on the right job opportunity? In a story l was reading a few days ago it is 97% of people who are employed in particular organisations gave up on their dreams and are working for the 3% that never gave up on their dreams. Would you want to be part of the 97% that give up? Today choose to focus on your own vision and dream. Help others achieve their dreams but you should also have your dream in pursuit too. Be focused in achieving your goal. Hunt for your greatness go into to the battle field and start. Success begins when you start. Just start and remain focused. The lion can focus on pursuing a buffalo. No matter how big the obstacle is you can win and succeed.
2. The Lion Is Determined
Once the lion puts their mind on a particular goal, the lion does not stop until they get their food. Your ability to pull through will situation will determine your level of success. Do not hesitate to follow through your goal. When lion sees its prey it looks at it and doesn't sit down and tell its self the prey will come to me but it stands up and runs towards the prey. Stand firm today and remain resolute. Remain in the battle field till you get to your destination. Success requires the resolute and determined. Make a decision today to stay on track for your goal. Do allow the time wasters to play around with your time
3. The lion believes it can

Most readers reading this have seen a lion in action and one thing a lion has is believe I what it does. When a lion is about to attack a buffalo or any other animal it does not necessarily look at the size because the lion has belief in what it is doing. If you do not believe in yourself and your dreams then who else will belief in them the way you should. The person that should elevate you is yourself. Dr John C Maxwell once said, "Success is just an attitude, if you believe you can; you can, if you cannot; you cannot." So success awaits you to start believing in yourself. Do not let your doors of opportunity close because you do not believe in yourself. Develop the, "I CAN DO IT ATTITUDE". Attitude will always determine your altitude. So do you have the right attitude to let the lion in you roar?
4. Lion is Able to Say No to what it Not Want does
With or without meat the lion never eats grass, have defined standards for your life. Many of us are living lives we do not want to live. We have accepted jobs we do not want, we say yes to things that should not be within our reach. The lion is bold enough to say no to what it does not qualify to. You might at a current stage in your life but make sure that stage should not be permanent. You might be at a job today but your destination is to employ. You might have lost all assets of you previous business but that's not your permanent state. Those assets may be restored and you can acquire much better than the ones you lost. The great never started at the top, they started somewhere, Where you are today is your ground zero but were you will be tomorrow is now in your control.
The current circumstances you are in or you are born in are not in your control but what happens in your future you have full control over it. – Tendai Mungate
5. Lead Your Own Life.
A lion is born to lead and within each and every one of us lays the ability to lead. Many of us just need to get out of our comfort zones and accept the responsibility of leading our own lives. Stop complaining about what others have done and blaming others for your own life's outcomes. You're on your way to your greatness. Leadership does not start by leading a group of people but it starts by leading yourself first. A lion masters its own habits, routines and life style. True leaders start by leading themselves first. They define their leadership so that their followers can learn the right way.
Embracing these traits not only activate your greatness but keep you on track. Success is about what you do today. Embrace the traits and let the lion in you roar.
Unleashing Your Potential Within
Tendai Mungate is a Inspirational, Transformational and Motivational Speaker, Leadership Coach, Drummer and Writer. Chief Operating Officer of Planetshakers Zimbabwe. Chairperson of the Motivation Department for Planetshakers Zimbabwe. Tendai can be contacted at tendaigmungate@gmail.com or +263784948274
Source - Tendai Mungate
All articles and letters published on Bulawayo24 have been independently written by members of Bulawayo24's community. The views of users published on Bulawayo24 are therefore their own and do not necessarily represent the views of Bulawayo24. Bulawayo24 editors also reserve the right to edit or delete any and all comments received.