Opinion / Bereavements
Remembering Dr Nic Ndebele: An epitome of sacrifice, love and care.
12 Jun 2020 at 14:20hrs |
Views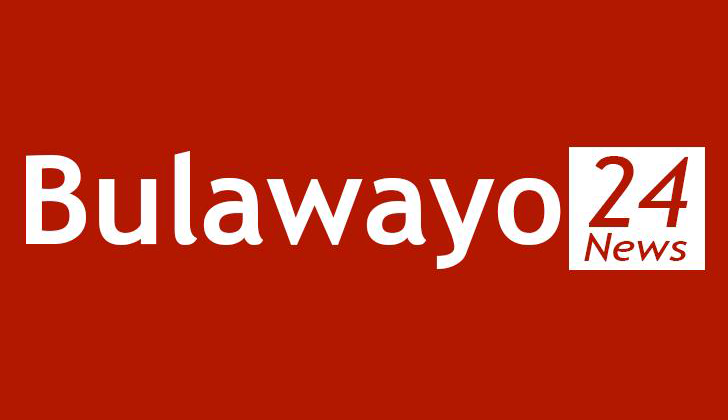 Exactly one year today since the departure of one finest medical practitioner in Bulawayo, Dr Nikela Nicholas Ndebele, Bulawayo, Zimbabwe and indeed the medical fraternity feel and suffer the huge vacuum he left behind.
Dr Ndebele's passion for his duties and love for his people was unwavering and boundless, which made him a friend of every family in Bulawayo and beyond as he touched souls while doing his work.
The late doctor, who was also ZAPU National Secretary for Health since the pullout from the failed and defunct 1987 Unity Accord with Zanu PF, is deeply missed especially as the country grapples with fear and uncertainty over the Corona virus pandemic which has not spared the people he so loved and cared for in Bulawayo.
His skills, wise advice and counsel on medical matters becomes, in his absence, the missing link in the successful fight against the world pandemic, which comes just at that moment the country is being run by clueless coupists whose only area of competence and effectiveness is corruption, plunder and rights abuses.
Today the citizens watch in horror as Covid19 donations disappear through funneling into criminal looters' accounts known by name and address. The impunity with which this happens is sure to surprise and infuriate even the long departed such as Dr Ndebele, who would never in his life advance personal wealth ahead of the poor and impoverished citizens.
The disregard of standard health precautions of the collective citizenry by the government today over selfish political and tyrannical ends such as the continued outreach program on constitutional ammendment bills in the face of rising infections rates makes us miss the wisdom in Dr Ndebele.
The government, insensitive and deliberately oblivious to the risks to which our people are being exposed to clearly misses the wise counsel of professional Healthcare practitioners of Dr Ndebele's stature. To him, the people, their safety and medical well being always came before any personal ambitions.
We are certain had he been around today, Dr Ndebele would have joined us in demanding full accountability for all Covid19 funds, in demanding that the perpetrators of the daylight heist of the said funds be brought to justice.
Dr Ndebele would have called for humane and proper management of quarantine centres and process for returning citizens, who often have suffered abuse, neglect and at times outright rights abuses by the state.
The ethically upright Dr Ndebele would by now have called on the state to suspend the ongoing so called outreach and consultations on constitutional amendments. He would by now have instead advised the clueless government for concentration of efforts on fighting and mitigating the Corona pandemic.
Surely, Dr Ndebele's wisdom would have come in handy in making the ever misprioritizing government aware that there is no urgency in the amendment exercise for it only serves personal ambitions of the incumbents of state power while exposing the masses to infection, at the time the Healthcare system of the country is in comatose due to neglect and looting and unable to deal with the slightest of an outbreak.
Dr Ndebele, who showed the way by running, with others, successfully and ethically, the Galen House hospital institution, would have continued with his long call for prioritization of provision of sustainable, accessible and patient friendly Healthcare infrastructure in the country.
The state of hospitals, personnel and equipment in the medical sector has always worried the good doctor and he always dreamt of a time when the government would for once really consider the people in its approach. We always have imagined and wished the Ministry of Health in Zimbabwe was run by skilled and knowledgeable health professionals like Dr Nic Ndebele, who had the health and welfare of Zimbabweans at heart.
It is a pity, however, that instead of considering competency, skills and qualification, the country missed out on such opportunity to patronage, nepotism and cadre deployment that is norm in the current dispensation. A lot of skilled potential, which is abound in the country, such as Dr Ndebele, is lost to this barbaric and primitive way of appointing by those in state administration.
The honorable Dr Ndebele, whose love for children was unmatched, would today question the logic, feasibility and wisdom in a rushed reopening of schools in the country. He would have been sure to ask if the system is really ready and prepared for the influx of children and teachers into schools, whether the schools environment was capable of providing safety and protection against infections and reinfections.
Dr Ndebele would have asked for guarantees that indeed the schools system is prepared for reopening, handling and be responsible for our children's safety and well being. It however is not a secret the system is unprepared especially with teachers raising genuine grievances of underpayment and poor working conditions.
As such, we are certainly sure had he been around today Dr Ndebele would have called for a different approach that ensures safety and wellbeing of both children and educators.
Our country misses citizens like the late Dr Ndebele, whose life was a secrifice for both liberation, development of the country and its people and such fine citizens should instead be here with us as we seek answers and strategies to pluck the country out from the mess currently unfolding, especially in the provision of a sustainable accessible Healthcare.
A liberation war fighter during Rhodesia, a military service man in Zimbabwe and a medical doctor all his adult life, Dr Ndebele gave all his life to serving other people, remaining ethically upright throughout right to the end.
The pretenders in government of Zimbabwe must pluck a leaf from this honorable man and learn how to and what it means to be of service to one's people.
As we commemorate a year since this illustrous son of the soil took a bow, let us celebrate the goodness of his kind and benevolent heart, a heart that was unusually big and readily was shared by every family in Bulawayo and beyond, while at the same time giving unconditional service to our people, especially the downtrodden as Dr Ndebele would have done during this difficult time of lack, fear, uncertainty and desperation.
Contact with the ever smiling doctor always spilled into an unforgettable encounter with and experience of love, care and laughter. He healed both body, soul and spirit of our people with humility, commitment and unwavering consistency.
Greatly missed by his people and the ZAPU family.
Iphithule Maphosa
ZAPU National Secretary for Information Publicity and Marketing
www.zapu.org
Source - Iphithule Maphosa
All articles and letters published on Bulawayo24 have been independently written by members of Bulawayo24's community. The views of users published on Bulawayo24 are therefore their own and do not necessarily represent the views of Bulawayo24. Bulawayo24 editors also reserve the right to edit or delete any and all comments received.