Opinion / Bereavements
Farewell Dr. Charles Muzuva Mungoshi
18 Feb 2019 at 11:00hrs |
Views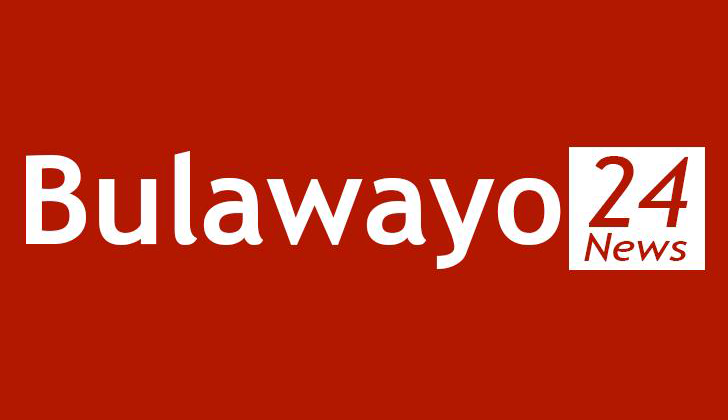 As I did farewell our champion, hero, mind liberator and academic warrior, I must admit that we have been left with a seat too high to occupy and a bar not that easy to reach. We shall write but the style and content shall never be the same.
This past week, the departure of one of the best writers Zimbabwe ever had has left many who knew him or his works wondering regarding the way forward. Once a bus loses its driver, that's when even drunk passengers and pranksters meet reality and start paying attention. Mungoshi was that social driver who cut through various terrains to get the message across the river. Would there be any other competent writer out there to come up with eighteen solid books to move the Zimbabwean academic system forward while also holding fort on cultural values and relevance? Would there be any other upcoming pacesetter or torch bearer to write with skill and tact to lighten up the dark patches of ignorance among our folks? Who else out there could still rise to that distinct level of invoking self-consciousness to enthusiastically drive a literate nation forward?
There were a thousand questions to ask this week. The truth is we live in a dangerous time in history. Under current conditions and challenges of compromised grammatical skills, it's now so difficult to read a straight vernacular language sentence, let alone a straight English sentence even from established papers in our country. Syntax or clear and persuasive expression have become rare skills. Values have been wantonly lost through various tests faced through social dynamics including cultural relevance or the theoretics of much-embraced modernism. The internet slowly has taken over as brick and mortar libraries are fast sinking. Reading among the youth could be a time-wasting chore and not a hobby since the internet supposedly has it all. There is so much happening now than before and local written literature is fast losing ground in a very concerning way.
While today written literature has been clandestinely replaced by the internet, television and the radio as modern forms of entertainment emerging through technology, the sad reality is that we can have a thousand movies pass through our screens without having that impact Mungoshi could create in one set book. Be it in English like the book, "Waiting for the Dry Season", or in Shona like, "Kunyarara Hakusi Kutaura?" any reader could be left enlightened and with something to chew upon. Mungoshi's works were timelessly thought-provoking and remained a challenge on anyone's critical thinking mechanisms.
I was humbled to learn that he was the one who spearheaded cultural relevance in post-independent Zimbabwe as he introduced black writers into the Zimbabwean academic curriculum. He appealed to various organizations like Heinemann and African Writers Series to dispatch African writers' books into Zimbabwe for the curriculum. Without him, we would be stuck with English authors without any local ones to identify with. We would hardly ever have known about prolific writers like Chinua Achebe, Wole Soyinga or Ngugi Wa'Thiongo. He would be the one to even cause some French books to find their way onto our shelves in English. Without Mungoshi, we would never have known again of the Pacesetter series. Those were books that created enthusiasm in the young Zimbabwean reader to reach out for the next book and the next and so on. One was left with thirst unquenched as the mind was intrigued and fascinated to keep reading.
Mungoshi would be the man who spearheaded the coming of the Zimbabwe International Book Fair. Those in the literary world or academia would embrace the Zimbabwe International Book Fair as the last amazing frontier for published book information, book publicity, cross –pollination of writing ideas and general awareness on writing updates and publications in our liberated Zimbabwe. Even writers like Dambudzo Marechera would be later associated with the ZIBF and trigger the writing world to do further explorations and interest.
Eighteen solid books later, Zimbabwe has been left on a higher pedestal. Those who had the privilege of reading his works bear striking testimony. Thought provoking, educating, challenging, gripping, eye-opening could be some of the feedback from reading his amazing works that spoke to all young and old. Without him, we could still be claiming to have vision with open eyes and yet we could still be blind. Society moves quickly. Ethics, values and preferences change with social dynamics moving so fast. Getting into independence without a wise competent social driver could have meant the whole nation going astray in lack of clear direction or appreciation of who we are as a people. Through his literary style, Mungoshi fought a war to defeat the swathes of ignorance in society as he invoked the sense of self-consciousness, pride in our being and revulsion for self-hate. There was so much to learn through his works and it was intriguing to cover his published masterpieces and emerge with various versions of his absorbing themes.
After tapping so much wisdom through Mungoshi's brilliant creativity in literary works, we remain enlightened and gratified. Yet the question lingers; do we have a hero? How will history remember Mungoshi? Powerful? Influential? Educating? In what version will those dedicatory words be inscribed? On which or what type of stone can that be put? Where do we put that outpost?
Mungoshi had a journey well worth it. He moved mountains in academia and in society. He wrote for all from domestic workers to top floor executives, students, and teachers, those at the bus stop and those in the tavern. Everyone had a seat in his big tent. For thirty eight years after Zimbabwe independence, he consistently served without disappointment. His works remain timelessly relevant but sadly the Government has blinked by not recognizing him as a hero. Is it because he never held a gun? The one who said that the pen is mightier than the sword remains correct. Mungoshi never trained as a soldier to be a national hero today. Of course, by fair standards all national heroes should not only be opponent persecutors, politicians or ex-soldiers. He did not pass muster on the criteria for a hero designed by the National Hero Choice Team but he covered more ground to match the effort of a battalion of soldiers that fought for our political freedom. Among those who had the privilege to read his books, or be influenced by the ones who read, he fought and defeated millions of hectares of ignorance and darkness. Through his brilliant works, he left a changed and impressed world. As a result of the loss, the world shall never be the same. Two weeks ago we lost Tuku, a similar prophet. We are saddened by fast losing the real prophets that guide and drive society forward. Even if the government of Zimbabwe has not made Mungoshi a hero, the ones whose minds were freed from ignorance or dragged from confusion and darkness of self-hate will still hold him as a hero. Go well son of the soil. You played your part Dr. Mungoshi. You made a solid footprint. Even without a road, statue or building named after you, we shall always remember you and your works.
Tapiwa Kapurura is a writer, lawyer and teacher. You can follow him on his twitter handle: @tapiwakapurura
Source - Tapiwa Kapurura
All articles and letters published on Bulawayo24 have been independently written by members of Bulawayo24's community. The views of users published on Bulawayo24 are therefore their own and do not necessarily represent the views of Bulawayo24. Bulawayo24 editors also reserve the right to edit or delete any and all comments received.