News / Religion
Game over for Prophet Makandiwa and Angel?
26 Feb 2014 at 08:53hrs |
Views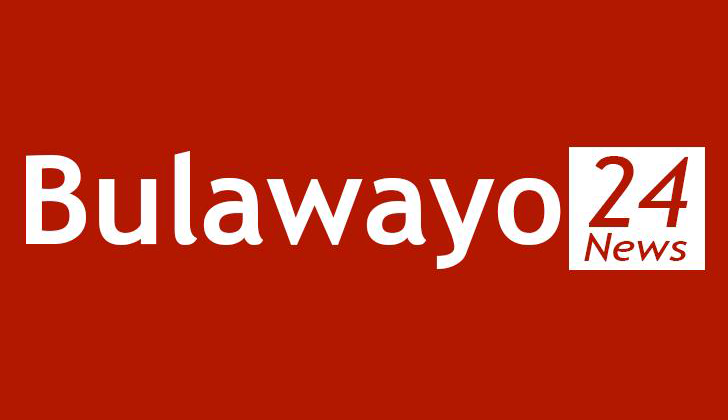 Controversial Zimbabwe prophets, United Family International Church (UFIC) founder Emmanuel Makandiwa, and his partner in alleged deception crime, Spirit Embassy leader, Uebert Mudzanire or Angel, could already be soiling their pants amid fresh reports that a delegation of pastors from Ghana has made a date, to meet with President Robert Mugabe to put a final nail in the coffin of their ministries, The Telescope News reported.
It is believed a local group of Christian leaders, are mediating for the West African based pastors, who hail mainly from the twin cities of Sekondi-Takoradi. The men of the cloth have fallen out with Makandiwa and Mudzanire's spiritual father, one Victor Kusi Boateng also from Ghana, and are now due to pay a courtesy call on Mugabe in May, whom they want to implore to shut down UFIC and have it's key leaders arrested, for trickery and evil practices. The Ghanaians our information indicates have evidence against Makandiwa and Spirit Embassy, which they will present to Mugabe.
Initially Makandiwa and UFIC had been their primary target, but we understand the inclusion of Mudzanire's equally bogus ministry, has to do with the so called Major Prophet's deplorable antics at Mugabe's birthday last week where he gatecrashed, after his wife Beverly Angel "pleaded" with the First Lady Grace Mugabe, to have Mudzanire grace the occassion with prayer. The Ghanaian pastors see this as a "fire-fighting attempt" by Mudzanire to play politics with the hope of escaping the sword of Damocles, now hovering above his head and that of Makandiwa.
The matter has reached an unprecedented crescendo, such that some special agents from the Central Intelligence Organisation (CIO), have reportedly placed the duo under surveillance, and are secretly conducting interviews with disgruntled church members, most of whom are voluntarily giving information around the suspicious operations of the two prosperity gospel churches.
How TV Evangelists perform fake miracles, and steal your money
"All is set and we are coming to Harare in May." said Lawrence Ajoba, the pastor leading the Ghanaian delegation from Kumasi yesterday. "We shall present not just facts, but evidence as well to His Excellency President Robert Mugabe, about the evil behind UFIC and Spirit Embassy. Our colleagues in Zimbabwe have settled for May, because the president recently had his birthday and is committed in March with his daugther's wedding. April was also not possible because of Zimbabwe's Independence celebrations. They can call us devils but this is the end of the road. An act of God is going to destroy Makandiwa's hyped Chitungwiza church, that is why they can't have it finished because of the occultic powers behind. As for the Spirit Embassy young man, poverty is going to stalk him. Remember all this, because it's happening soon."
Since The Telescope News, broke a story recently that exposes Makandiwa as, an alleged occultist using voodoo powers to lure and fool followers, the UFIC leader and Mudzanire, have been falling over each other in showering Mugabe's family with gifts and praises, as the net closes in on them.
Makandiwa has dangled a US$10 000 dollar carrot gift on Mugabe's daughter, Bona presented at her bridal party recently, in preparation for her wedding in March. Mudzanire's wife on the other hand, has been forcing visits to The First Lady's orphange in Mazowe, in a bid to bond with the Mugabes and hopefully receive clemency, when the cat is out of the bag.
Instead of talking about The Lord, Mudzanire charged into politics when he was given the podium in Marondera, and began preaching about the land reform programme.
"This country has land and there is no more land to be created. There is an opportunity the President has created for us and as youths, let's take advantage and let's be vigilant in getting what belong to us,"said Mudzanire pledging allegiance to Zanu PF.
The birthday stunt, has provoked a backlash from his hitherto sheepish followers, who are said to be contemplating, to leave his church in droves.
"Everyone wants to attract attention with the name of prophet Makandiwa like what this group of pastors from Ghana is doing. Their allegations that he uses occult powers and their threats to report him to President Mugabe are baseless. On what ground did they want to convict him because here in Zimbabwe we even have registered healers who use supernatural powers to heal. These pastors are agents of the devil. If they want they can come to face Prophet Makandiwa since he has an open invitation to anyone who dares challenges him," he said.
In response, Ajoba said they had no time to waste in meeting Makandiwa, because: "We do not deal with deliberate agents of perdition. 2014 is the year in which all evil doers are going to be exposed, whether they boast of being big brands or not. Remember that Titanic engineer, who said God could not sink their unsinkable ship. Makandiwa and Angel's iceberg is now at their doorsteps."
The Telescope News is also following with interest, other sad developments, that one of the Zimbabwe prophets has allegedly impregnated a young girl who was forced onto the plane, and into hiding in Germany. We are gathering more material and information accordingly. The same prophet has also been allegedly paying some journalists bribery checks and allowances to protect and cover his "dirty footsteps", especially one reputable Zimbabwean editor with an online publication based in Europe.
Below: Uebert Angel's Miracle Money Deception
Source - The Telescope News