News / Regional
5 to hang for gruesome murders
03 Aug 2014 at 20:17hrs |
Views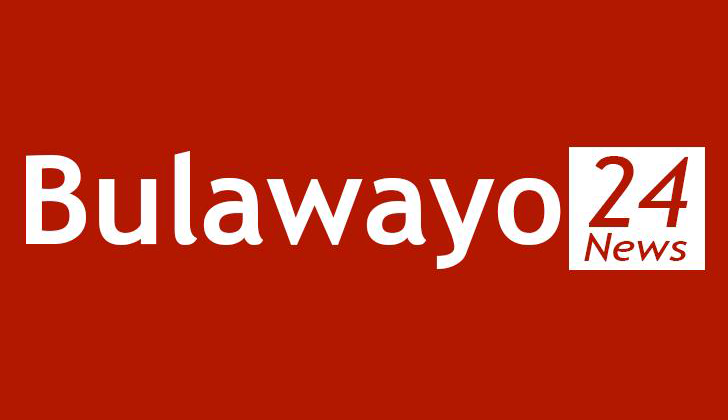 THE Supreme Court of Appeal (SCA) sitting in Bulawayo on Wednesday upheld the death sentences of five men for "gruesome murders", bringing to 15 the number of people confirmed to hang by the Supreme Court of Appeal in Bulawayo this year.
The court granted clemency to one accused, commuting his death sentence to 15 years in prison.
The six men - Desire Dewa, Onias Nyoni, Bernard Dube, Enock Ncube, George Moyo and Nkoyiyabo Ndzombane - were convicted of murder and rape on separate charges around the country by the Bulawayo High Court.
The appeal court upheld 10 death sentences in May this year.
Dube (41) raped Sanelisiwe Ngwenya before killing her at the 67km peg along the Bulawayo-Victoria Falls road. According to the State outline, Dube demanded money from Ngwenya who said she had none.
"Ngwenya, fearing for her life, turned and ran towards a nearby gate leading into the bush. Dube gave chase and caught up with the deceased as she tried to climb a four-strand fence," read part of the State outline.
It added that Dube took out a green and white nylon rope from his shirt pocket and used it to tie Ngwenya around the neck.
"Dube then force-marched Ngwenya to a secluded bushy area a few metres from the road. He forced her to the ground and removed her underwear and raped her. When the deceased tried to cry out for help Dube tightened the rope around her neck in the process strangling."
Nyoni, from Makwasha under Chief Masunda in Zvishavane, whose case took about nine years to be heard, ambushed his neighbour, Rice Phiri, while walking in a bushy area and stabbed him to death with a sharp object.
"Phiri had in his possession, a small bag containing a blue overall, a sack of 10kg wheat and an unknown amount of cash. Nyoni stabbed Phiri, took his property and left him to bleed to death," the State outline reads.
However, the cause of death could not be ascertained due to advanced decomposition, according to post-mortem report number 180730.
Ncube and Moyo were accused of house breaking with the intention to steal and theft at Phakama Secondary School, in Plumtree. They armed themselves with knives, a screwdriver, a crowbar, lamp and a box of matches.
"On arrival at the school they broke into the administration block and while inside, lit a lamp and loaded stolen items into a bag. The stolen items included a solar panel, solar chargers, a stapler and pens," according to the charge sheet.
At about 10pm Ncube and Moyo were spotted by a teacher who armed himself with an axe and went to investigate.
"On arrival the deceased ordered Ncube and Moyo to surrender, but instead of surrendering, Ncube bolted out of the administration block while carrying the stolen property loaded in a bag," read part of the State outline.
The deceased followed in hot pursuit and after 100 metres cornered Ncube ordering him to lie down. Ncube pretended, to comply with the order according to his own testimony but suddenly drew an Okapi knife from his back pocket, opened it and stabbed the now deceased once on the lower abdomen. He died on the spot.
Moyo was found guilty of murder for being an accomplice to the crime. However, his lawyer Robert Ndlovu of R Ndlovu and Company had sought to argue that Moyo's intention was restricted to the planned school breaking with intent to steal and theft.
Justice Ben Hlatshwayo found Moyo guilty by doctrine of common purpose to the murder, saying he had to do more to break from the chain connecting him to the subsequent actions of Ncube.
"In the present case the manner and degree of participation of the second appellant was not that of a subordinate, but that of a co-principal offender. Both appellants were armed with knives for the clear purpose of warding off any challenge to their enterprise of unlawful entry and theft," Justice Hlatshwayo said.
"The purported withdrawal by Moyo occurs when the crime is all but completed and is purely fortuitous. The bolting away by his co-offender and the deceased chasing him gives Moyo the perfect opportunity to slip away."
Ndzombane, who decapitated his own brother with a sharp axe in a disagreement over the sharing of groundnuts, was spared the gallows after the court found extenuating circumstances.
Justice Hlatshwayo noted that Ndzombane had a history of mental illness and faulted the High Court for failing to call a psychiatrist to testify during the trial.
"The conviction of murder with actual intent is upheld. However, the sentence of death is set aside, as there has been a finding of extenuating circumstances. The accused is sentenced to a term of 15 years imprisonment."
Source - Sunday News