News / Regional
Bushiri coming to Bulawayo
09 Apr 2017 at 08:19hrs |
Views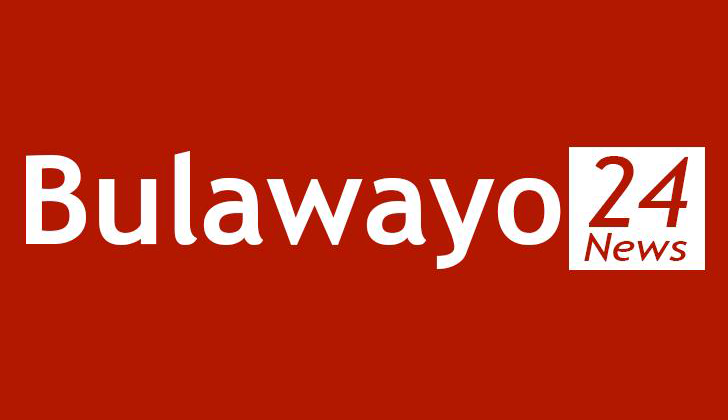 ENLIGHTENED Christian Gathering Ministries (ECG) founder and leader Shepherd Bushiri's wife prophetess Mary Bushiri is expected in the country for a day-long event at the Bulawayo branch.
This would be her first time at the church in Zimbabwe, which is headquartered in Bulawayo.
ECG was established in Zimbabwe last year. Prophetess Mary Bushiri is expected in the city on 30 April, where she is expected to grace the church's event Sunday of Wonders.
In an interview ECG Bulawayo head pastor, Pastor Patrick Boanerge said this would be her first time in Bulawayo and would be paving way for the church's founder — prophet Shepherd Bushiri.
"The prophetess will only be here for a day and I must mention that the event will be explosive. People should expect their lives to be changed, as there will be prophecies and miracles," said pastor Boanerge.
He said since the church was established last year it has grown and developed in the image God had envisioned.
"The church is growing through the grace of God and it is developing well. We want to change the lives of people and save them from sin," he said.
Prophetess Bushiri, like her husband was born in Malawi but now resides in South Africa.
The couple's ministry has reportedly helped millions of people find hope and restoration through the prophetic word of God.
Through their ministries, she teaches on a number of topics with a particular focus on devotion to God, motherhood, women and ministry as well as servanthood. Her candid communication style allows her to share openly and practically about her experiences so others can apply what she has learned to their lives.
Prophetess Mary Bushiri has over 10 years of experience in charity work, she worked previously as a senior financial manager at Action Aid in Malawi, a leading international charity which works in over 45 countries.
Housed in Belmont, along Fife Street extension ECG Bulawayo is currently led by Pastor Patrick Boanerge, who is the national and resident pastor at the Bulawayo branch, which has the capacity to hold up to 5 000 congregants.
According to Pastor Boanerge, Prophet Bushiri, who is popularly referred to as Major 1, prophesied in 2014 that his biggest branch out of all branches would be in Bulawayo.
"ECG Bulawayo has grown popular with astounding numbers of congregants ranging between 2 000 and
2 500. So far the church holds popular Sunday services, mid-week services and daily morning prayers, which are well attended. Our Thursday prayer line has grown popular and now has about 500 people coming from far and wide," he said.
Pastor Boanerge said progress into establishing and registering the church took about eight months.
"Enlightened Christian Gathering Church is a modern congregation of Christ-centred believers celebrating God through the Prophetic, Healing and Deliverance Ministries. It is home to millions across the globe who seek to hear God speaking today.
"ECG is more than a church, it is a family, where every race and class is accommodated, where the DNA of God declares each of us as citizens of Heaven, lives are transformed and miracles and testimonies are the order of the day as demons and challenges are confronted and conquered; in our family we don't stress," said Pastor Boanerge, referring to the church's mission.
He said their sole mission and vision as a church was to rescue people from the devil's bondage and spread the gospel of the Lord.
"We want to focus on the development of a prophetic ministry and church. Our mission is also to bear witness for Christ and his truth and to spread the gospel of the kingdom in all its fullness and power, so that the rule of God is brought about in the hearts of man through the prophetic ministry. With a servant's heart the ministry of our prophet will equip his body to reach the lost through media with the prophetic.
"This ministry exists solely so that every household can experience the prophetic word of God so that they may believe in him, call upon his name, and be saved," said Pastor Boanerge.
He said since establishing the church in Bulawayo they had embarked on various programmes, with helping the less privileged being at the top of the list.
"In December we embarked on a programme to assist the less privileged people in society, where we donated various foodstuffs. Jesus did say that it was important for people to help each other," said pastor Boanerge.
Pastor Boanerge noted that the Bulawayo branch also did international bookings and registrations for those wishing to visit the church in South Africa and vice versa. On the first few months of the establishment of the church, Prophet Bushiri's elder brother Reverend Otis Bushiri held an all-night prayer session at the church, where he is said to have performed miracles and delivered people from the devil's talons.
Prophet Bushiri is expected to officially launch the church on a date yet to be advised but sometime this year.
Prophet Bushiri is the founder of Enlightened Christian Gathering and president of Shepherd Bushiri Ministries international, which serves nearly 60 000 members; Enlightened Christian Gathering, Pretoria in South Africa which hosts over 35 000 worshipers each week. His award-winning Prophetic Channel television broadcast reaches millions of homes across the globe.
Touching the lives of many and inspiring them to live a life that is holy and acceptable unto God. A much sought-after motivational speaker to young and old, prophet Shepherd Bushiri is known for his prophetic capabilities to speak the word of the Lord with accuracy and precision, and has encouraged millions to pursue a personal relationship with God by listening to the voice of the Lord.
Source - sundaynews