News / Press Release
Renewal Team Statement on June 2015 AU Summit
15 Jun 2015 at 18:39hrs |
Views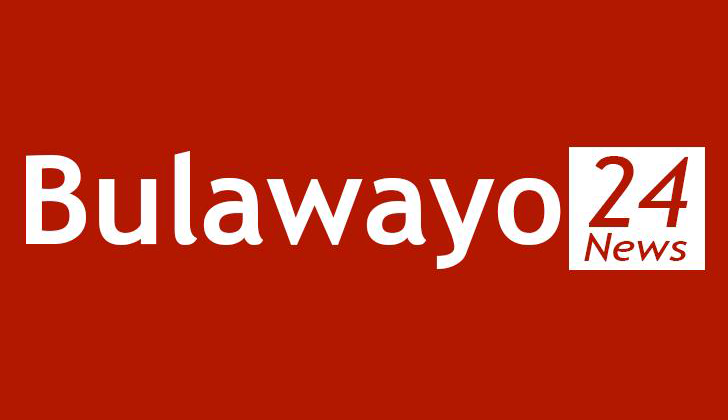 Renewal Team notes with concern the contradictions and frictions that emerged from the just ended 25th AU Summit held on the 7-15th of June 2015 at Sandton, SA as a result of President Mugabe's Chairmanship:
1.
In his opening statement to the 25th AU Summit in SA, President Mugabe who is also the current chairperson of the AU called for rapid industrial development of Africa listing trade, integrated transport, and high speed train as some of the priority projects. Ironically, in his own country, Zimbabwe, there is rapid de-industrialisation and informalisation of the economy. Several companies across the country have shut down and others are under judiciary management with no signs of reopening and no concrete plans for recovery have been preferred by government so far. Instead, most of the companies have been turned into chapels for worshippers while others are now ghost structures. While Mugabe is busy encouraging Africa to develop speed trains, the National Railways of Zimbabwe (NRZ) is operating at less than 5% capacity utilisation with old locomotives. Worse still, NRZ workers have had erratic salaries and wages for over 3 years now.
2.
In his speech Mugabe also commended the New Partnership for Africa's Development (NEPAD) for its collective decision-making yet his government was violently opposed to the idea of NEPAD when it was first conceived by the former President of South Africa Thabo Mbeki, former President of Nigeria Oluseguni Obasanjo, former President of Senegal Abdoulaye Wade, former President of Mali Alpha Oumar Konare, former President of Mozambique Joakim Chissano and President of Algeria Adulaziz Bouteflika in 2001. As a result, for over a decade now Zimbabwe has been operating at the fringes of NEPAD. Moreover, Zimbabwe is not a signatory to the African Peer Review Mechanism (APRM) which is a crucial component of NEPAD. The APRM was established to promote sustainable democracy and sustainable socio-economic development and to arrest the surge of authoritarianism in Africa; hence Mugabe refused to accede to its protocol. It can only be hypocritical for him to shower NEPAD with praises while refusing to be subjected to APRM. If Mugabe is genuine about his statement on NEPAD, then Zimbabwe should urgently accede to the APRM and sign up to the NEPAD Declaration on Democracy, Political, Economic and Corporate Governance of 2002 and undertake to submit to, and facilitate periodic peer views, and generally be guided by agreed parameters for democratic governance at both the political and economic levels. This includes full implementation of the constitution of the republic.
3.
The AU's theme for 2015 is 'Year of Women Empowerment and Development towards Africa's Agenda 2063'. As the chairperson of the AU, Mugabe should be on the forefront in championing and advocating the realisation of the objectives of this theme. Yet Mugabe's is actually the antithesis of the AU's theme on women empowerment. His cabinet is bereft of women. When challenged on this issue in September 2013 Mugabe said 'there were just not enough women'. Notably, Mugabe has been on the forefront in the futile exercise of vilifying and victimising his former woman deputy Joice Mujuru, the former Vice President of both the state and the ruling party-ZANU PF. Mugabe threw her out of both government and party for spurious reasons including the atavistic allegations that she was bewitching him. To Mugabe, the only worthy women are his wife whom he catapulted to head ZANU PF Women's League and his daughter who sometimes is given the status of government official in international and regional platforms. If Mugabe cannot promote and nurture women leaders in his own country and his own party, what about women across the continent? In his statement to the 25th AU Summit about women, Mugabe was just acting like the devil who cites the bible in his apostastic sermons.
4.
The other component of this year's AU theme is 'development towards Africa's Agenda 2063'. While the AU should be applauded for the stretch-goals spanning through 100 years, Renewal is concerned that Mugabe is failing to implement his own economic blueprint the ZimAsset whose lifespan is only 5 years. Despite the advantages up his sleeves ie the recent removal of European Union (EU) restrictive measures/sanctions which have been an albatross on his neck; supermajority in parliament; the so-called 'mega deals' with China and Russia; the country's rich endowment with natural resources including the much coveted gold, diamond and platinum; claims of redressal of colonial injustices through land redistribution programme; and despite the advantages that go along with chairing two pan-African institutions, the SADC and the AU, the Mugabe inspired ZimAsset is missing its target with a wide margin. Today, Zimbabwe is headed on the wrong direction with high external debt, liquidity crunch, massive and increasing deindustrialisation and informalisation, high unemployment levels, balance of payments deficits, fiscal indiscipline, unsustainable civil service payroll, low productivity, underperforming financial services, infrastructural decay and most workers earning salaries far below the poverty level and many workers-even in the informal sector going for months without receiving their wages. This serves to show that Africa is unlikely to surge forward and meet its stated objectives with the likes of Mugabe at its helm. The old-man is failing to fix the problems in his own backyard let alone the continent-wise challenges.
5.
While President Mugabe poked fun of the President of Burundi Pierre Nkurunziza whose third term bid has instigated crisis and mayhem in that country, Mugabe should be equally reminded of the same perilous road that he has taken over the last 35 years of uninterrupted reign. His long distance rulership, sit-tightism and stayism has been characterised by genociding practices and tendencies as signified by Operation Gukurahundi, Operation Murambatsvina, Operation Hakudzokwi, Operation Mavhoterapapi and Operation Red Fingure among others. His bashing was akin to seeing an iota in Nkurunziza's eyes while a log is hanging on his own nostrils.
6.
Mugabe stood as the lone nonagenarian figure with no peers at the just ended AU Summit. Most of the member states of the AU are headed by Heads of State and Government who have benefited from smooth transfer of power in their countries. For instance, Tanzania had Julius Nyerere ,Ali Hassani Mwinyi, Benjamini Mukapa and now Jakaya Kikwete; South Africa had Nelson Mandela, Thabo Mbeki, Kgalema Montlante and now Jacob Zuma. Mozambique had Samora Machel, Joakim Chissano, Armando Guebuza and now Filipe Nyusi. Botswana had Seretse Khama, Ketumile Masire, Festus Mohae and now Ian Khama Seretse Khama. Zambia had Kenneth Kaunda, Freiderick Chiluba, Levy Mwanawasa, Rupia Banda, Michael Sata and now Edgar Lungu. Malawi had Kamuzi Banda, Bakili Muluzi, Bingu wa Mutharika, Joyce Banda and now Peter Mutharika. Yet Mugabe has repeatedly succeeded himself, persistently riding on the refrain that the people still wanted him and that there is no vacancy at the State House. Mugabe must take a leaf from other founding fathers such as Senegal's Leopold Senghor, Tanzania's Nyerere and South Africa's Nelson Mandela who voluntarily retired to give way to new crop of leadership to take their countries forward.
7.
Renewal is concerned about Mugabe's campaign for Africa's pull out of the International Criminal Court (ICC). For record, Zimbabwe is not a signatory to this court simply because Mugabe is an ideal candidate of this court. His 35 years of reign have been stained with blood of over 20 000 innocent civilians of Matabeleland and Midlands Provinces and several hundreds of others during the 2000s all of which translate to gross violation of human rights, crimes against humanity and genocide prosecutable by the ICC. We wish to applaud both Botswana and Malawi for standing out strongly against the pull out logic. As a pan-African party Renewal is encouraging AU to strengthen the African courts to deal with all gross violations of human rights within the continent. But before the African courts are strengthened AU member states should not contemplate pulling out of the ICC at all. Instead, AU should protect the innocent citizens and victims of state sponsored violence.
9.
In this vein AU should reconsider its rotational system of chairpersons which tends to reward despots with serious responsibilities such as the chairmanship of this pan-African institution. Just like Idi Amin Dada who embarrassed the OAU as its chairperson in 1975 when he massacred approximately 500 000 innocent lives, Mugabe is the latest embarrassment. In this regard, Renewal would like to applaud the Southern Africa Centre for taking the President of Sudan Al Bashir to court with the intention of getting him handed over to the ICC for the callous, criminal and cruel killings of over 300 000 innocent people in Darfur. This should serve as a warning to all dictators that there are nolonger safe havens and sanctuaries anywhere in Africa. Al Bashir missed arrest in South Africa with a whisker. This should send warning lights to despotic leaders such as Mugabe and Nkurunziza.
10.
We believe that if the current AU was chaired by a leader of Mandela's stature and mantle, not Mugabe who is in the same club with Al Bashir, Al Bashir was not going to attend the 25th Summit neither was he going to be let off the hook from the law in SA. In fact this same Al Bashir could not be installed as the chair of the AU in 2007 on account of his genociding practices and behaviour against the Darfurians. In his place the then President of Ghana John Kufuor was elected instead. That was courageous of the AU then. It is regrettably that the current AU has allowed itself to be chaired by despots such as Mugabe who have no care for the victims of state power.
12.
Renewal is therefore calling upon the AU to serve itself, Africa, and Zimbabwe from further embarrassment by encouraging its current chairperson to stand down not just from the AU chair but also from the presidency in Zimbabwe to allow for a smooth transition of power and recovery of the economy in our beloveth country. On account of his advanced age, economic collapse, and failure to implement the new constitution, Renewal will continue to call for Mugabe's resignation.
13.
Finally, Renewal is calling upon all progressive political formations and parties, civil society, faith based organisations, women and youth groups, professional bodies, student movement, labour movement, informal traders and vendors and members of the intellectual community-the academia to join hands together in an inclusive platform in order to chart the future for Zimbabwe together.
Dr Gorden Moyo
Secretary for International Relations
Renewal Team
Zimbabwe
15 June 2015
Source - Dr Gorden Moyo