News / Press Release
Not yet Uhuru for Africa: Africa Day message from ZAPU
26 May 2020 at 09:41hrs |
Views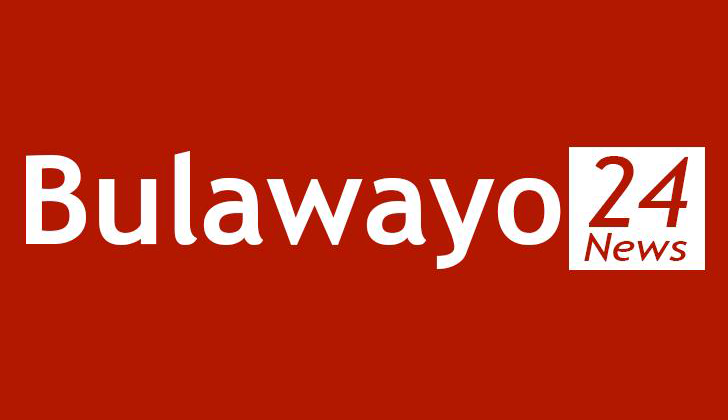 Africa Day has come and gone on May 25 2020, just like any of the previous years. A day that was set aside by mother Africa herself for commemorations, recognition and appreciation of our African identity, remembrance of our African history and an inspiration of our future as Africans, has passed just like any other, leaving the African child he same as yesterday if not worse off, with absolutely no renewed hope for tomorrow.
Our identity and history were marred by centuries of slavery, when the west came to our continent as powerful conquerors, hunted us like wild animals before ferrying us to their continents like luggage in boats. Uprooted from our mother Africa, we were forcibly taken to the sugar plantations where we were denied humanity. The African girl child was made a sex object and her children called derogatory names.
By those who dehumanised us, we were given their names, taking away our identity from us, denying us our culture, customs and language.
Africa Day reminds us of this eternal pain which we so derive from the centuries old history of violation.
After the slavery, our right to self-determination as Africans was denied through colonialism and imperialism, when our systems of societal organisation, governance and traditions were destroyed in a blatant war against everything African. The reason for the attack on our natural being was so that the descendants of the slave traders could squander our rich natural resources. To justify their evils, they began describing Africa as a dark continent, while presenting themselves as the illuminating light that was there to save us from darkness.
We had to take up arms and fight just to prove that we too were perfect human beings who had every right to a dignified life with respect, protection and promotion of our basic human rights reigning supreme. A great human price was paid to free the African continent from colonialism.
On this Africa Day, exposed is the new predicament facing us as Africans; that of neo-colonialism. A great deal of our African leaders has been found guilty of perpetrating this new attack on the mother continent through willing collaboration with our former colonisers. They have become willing vessels in the hands of colonisers to further loot the continent's resources, not only impoverishing the continent's citizens in the process, but on a daily basis trampling on and impeding our most basic of rights such as the right to a standard living.
Both ruling and opposition leaders on our continent have failed to resist the temptation of mortgaging both the resources and human lives of Africa for personal gain. Money has been used on them to further the neo-colonialism agenda, with words such as sovereignty for the ruling elites and democracy for the opposition being used to blindfold the desperate and often gullible citizens who mistakenly take these pretenders for solutions providers. The neo-colonialists have conveniently placed themselves in the centre and supplying ammunition to both sides, creating never ending quarrels and fights among us in order to create a perfect environment to loot the mother continent.
This shows how the leadership of the continent, for the love of money and materialistic rewards, have accepted and pretend it is alright that our governments can never be pro African people, just as the former slave traders and subsequent colonizers who are now their paymasters.
Our leadership accept that as Africans we cannot respect human rights and those who violate them can evade justice and accountability. Minority tribes can be wiped out and the perpetrators can be decorated or knighted as great leaders by the former colonizers, as we saw in Zimbabwe when the British knighted Mugabe after the Gukurahundi genocide and up to date nobody has either denounced the genocide and its instigators or have called for accountability from the criminals who are known by names and addresses. We saw it in Rwanda when the French sided with the majority tribe that massacred the minority.
We have in place a leadership that deliberately define democracy wrongly in order to further individualistic and neo-imperialist agendas. Many of our leaders deliberately and with advice of the neo-colonialist, present as democracy the concept of a "majority tribe" conquest, which brings back to memory the tribal chiefs who for centuries connived with the slave traders into a massive forced displacement of the African child. The spirit of that demon is still very strong today with majoritarianism being neatly packaged as democracy, all for expediency by the pretenders in power and those fighting to replace them.
Africa Day inspires us as Africans to struggle for total freedom and emancipation of our mother continent socially, economically, politically and culturally. Our hearts bleed as we read about thousands of Africans who are perishing in the waters of high seas as they cross dangerously to the lands of the slave traders and colonizers. We have attracted shame upon ourselves after engaging in xenophobic attacks against each other repeatedly in recent years. This, while the cunning westerner instigated afro phobia among us and watched as we killed one another.
Borders that were drawn by colonisers in Berlin in 1884, with not a single representative from Africa, are today being used to divide and scatter us, leading to difficulties in all efforts to find and reach out to each other and be one as before the onset of colonialism. This is while the Americans erased their borders to create the United States, as well as Europe is ignoring the existence of their borders and have created the European Union. They are converging for economic, social and cultural reasons while we further scatter ourselves.
This is because the African rulers have neglected their roles and failed to fulfil the most basic of their duties to facilitate creation of an environment where every African is free and capacitated to exude their potential and also access equal and fair opportunities to realise their dreams. The protection from the neo-colonialists has been the immunity that cushions them from accountability and justice, resulting in gross violations with guaranteed impunity. The continent reels under debt from aggressive financial institutions, to which we have been mortgaged by the elite few who accumulated huge amounts of debt which the continent can never repay in this generation and many to come. As if that is not enough, the money derived from these huge debts never get to the ordinary citizen on the streets, but is funnelled into pockets and foreign held bank accounts of the corrupt political leaders and their cronies. This has been another of the many ways and methods of looting the resources rich continent with corroboration of the puppets in power, whose only preoccupation is advancing an alien agenda while neglecting that of developing the home continent.
The leaders are looting economic resources and hiding the loot in those countries that are seized with the neo-imperialist agenda on the continent.
Their children live and go to school in the land of the slave traders and colonizers while the education systems in their countries back home, which are not synonymous with developing a globally competitive African mind, but to create a new version of slaves, are left to decay.
In western countries is where they go for medical treatment while they neglect the local health care systems, which they inherited from the colonial governments decades ago, to decay. Their despicable obsession with western life and materials is like an endorsement of the description that our continent is dark and not fit for dwelling by humans.
Regional and economic blocks such as COMESA, SADC, ECOWAS and others have been formed around the continent, but with very little coming out as benefit to the ordinary African citizen. Under their watch, gross economic and human rights violations have taken place with a country such as Zimbabwe coming top of the list of examples. Wars have ravaged our continent with the same blocks playing brotherhood with war mongers more often than they have silenced the guns. Economies have crumbled right under the watch of these regional blocks, who ironically were formed around the concept of economic cooperation and coordination.
The African Union has been the biggest absentee in as far as protecting and emancipating the African child. All these huge organisations have become nothing but a platform for talk shows and a club for the ruling elites where membership is state power incumbency and nothing else. In all this, the African child has been left exposed and vulnerable to exploitation, segregation, poverty, disease and dehumanising standards of living.
It is not yet Uhuru for the mother continent and on this day, we call for a revolution of the African mindset, a paradigm shift in the way we see and approach all things African. A revolution of ideas is hereby called for, to rid the mother continent of pretenders who have become pawns in the resources chess game. This is a call for Africa to take possession of her resources, be responsible for how they are distributed and how they benefit all children of the continent. A call to retrace our history, pick our correct identity and proudly chart the way to collective prosperity in our own terms.
This is a call to revisit the dream of Presidents Kwame Nkruma and Muammar Gaddafi of a united Africa with one voice against all the forces of slavery, colonialism and neo-imperialism. This call is to echo the dream and aspiration of pan African giants such as Keneth Kaunda, Chris Hani, Oliver Tambo, Joshua Nkomo, Josiah Tongogara, Dumiso Dabengwa, Thomas Sankara, Amika Cabral and many others who tirelessly fought and defeated evil forces against the continent in order to create a society in Africa that is free, equal, fair and just. Let this Africa Day be a well prepared field where the seed for a sustainable development of Africa will be planted, to grow into a tree of freedom, economic prosperity, tranquillity, good governance and equality.
Iphithule Thembani kaMaphosa
National Secretary for Information Publicity and Marketing
Zimbabwe African People's Union (ZAPU)
www.zapu.org
Source - Iphithule Thembani kaMaphosa