News / Press Release
Matabeleland Innovative Forum for Development launched
02 Jul 2012 at 15:13hrs |
Views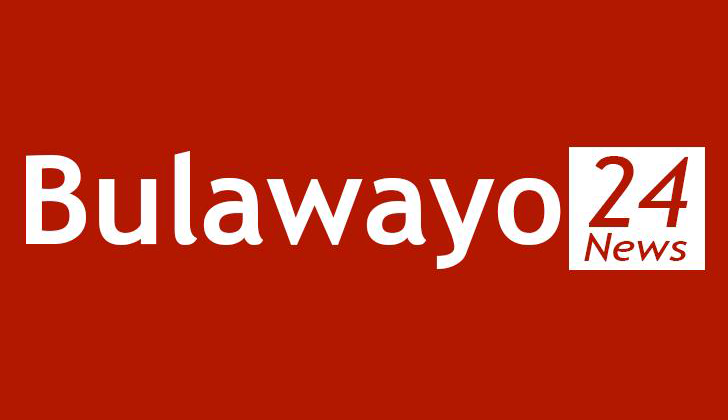 Introducing a vehicle for Economic Empowerment
1. A Legacy of Poverty
Over the past 32 years the people of Matebeleland have been watching their country's economy being pillaged, vandalized and looted by the present government through a combination of corruption, inefficiency, mismanagement and catastrophic political decisions. Several questions arise when one looks at the current crop of economically empowered and affluent people from north-eastern Zimbabwe which has no counterparts in the south-western regions. Is it because our people lack the necessary business acumen? Could it be that they are too lazy to exploit opportunities that open up and all they know is to complain as alleged by Zanu PF apologists recently? Could it be that they are so entrepreneurially uncreative and stunted that opportunities escape their notice in day light when their counterparts from the north-east merely sniff such opportunities in the air with their eyes closed? MIFOD shall grapple with these and other questions in order to finally find a permanent solution for our people's plight.
2. Matebeleland Used to be a cash cow for Zimbabwe
At the height of its performance, Zimbabwe's economy reached a US30 billion GDP mark which made the country the second biggest economy in the SADC region after South Africa, and qualified it to be in Africa's top five biggest economies. Today, Zimbabwe ranks among the bottom ten poorest countries in the world with a life expectancy of below 35 years. Matebeleland, with her estimated 3, 5 million inhabitants, which represents 25% of Zimbabwe's 13 million people, contributed over 40% to that GDP. This means Matabeleland's wealth was being used to subsidize the rest of the country while the region's people, particularly the youths, women and children starved to death or escaped that fate by crossing the border into neighbouring South Africa.
We need to resuscitate Matabeleland's status as the major contributor to the country's fiscus but also ensure that it is not exploied by outsiders as their cash cow. Our region's wealth must benefit us first before it fattens other people. We had hoped that the system of devolution of power that our leaders in different political parties were pushing for under COPAC was going to be realised as originally envisioned but alas what we are going to have now in the name devolution of power is a damp match stick which cannot be expected to catch fire. As MIFOD we undertake to assume the responsibility of demanding our pound of flesh even in the face of adversity.
3. Death of Bulawayo's Industries
Today Bulawayo's industrial output has retreated to a painful coma. While officials from the three parties in the inclusive government are busy bickering over the criteria and procedure for the disbursement of a relief fund for salvaging what is left of Bulawayo's economic lifeblood, industries relocate to other parts of the country, families lose bread winners and homes collapse in the face of starvation. Estimates show that a large number of people in Matabeleland provinces are hopelessly vulnerable. That means they live on the brink of poverty which makes them politically and economically vulnerable. The United Nations defines vulnerability as the likelihood that people would become destitute as a result of shocks in the economic system or their personal circumstances. For this reason, vulnerability is regarded as a manifestation of economic insecurity. Vulnerable communities are insecure; they are consistently subjected to conditions of want and fear. Where economic insecurity is prevalent the victims lose opportunities and choices to fulfil their potential. They are not insulated against the feelings of want and fear while at the same time their ability to pass on a secure legacy to their next generation is curtailed.
Such people lose even their self-esteem. Once a community of people becomes thoroughly impoverished, its male folk become emasculated and its womenfolk get reduced to a sexual commodity at the mercy of those that have dehumanised them. That is where Matabeleland is at this juncture and this should not be allowed to go on. We as MIFOD call upon all our people to rise and defend our people by guarantying them an economically secure livelihood thereby saving them from humiliation by outsiders.
4. Education and Skills Development
It is easy to dismiss those that accuse the present government of engaging in a silent and bloodless genocide against the inhabitants of this region as being alarmists obsessed with theories of conspiracy and ethnic cleansing but the recently published list of the 2013 NUST students offered places to study at the state-run university located in Bulawayo would make even the most committed optimists review their optimism. There is no doubt that our region lags behind all regions when it comes to skills and manpower development. Our deficit in all the areas including education and health has been filled up with the manpower surplus from the north-eastern regions. It is true that our schools are not up to scratch when it comes to producing intellectually competitive and robust students. It is true that a catastrophic episode of our history inflicted upon us by our oppressors has something to do with this. These are, however, not the only reasons. The major reason is that we are not insulated against feelings of want and fear.
We are consistently trying to survive as physical entities. Being always hungry and afraid means that our potential cannot be fully unlocked. As already been stated, where economic insecurity is prevalent the victims lose opportunities and choices to fulfil their potential. MIFOD has abrogated the role of ensuring that every effort is taken to stop the abuse of our people.
5. Economic Exclusion and marginalization
Our country is very rich in mineral wealth that has been plundered by rapacious and corrupt looting syndicates that involve top-ranking government officials in the past 32 years.
Mining, which was the second biggest contributor to the Gross Domestic Product after Agriculture in Zimbabwe, has grounded to a halt as output became frustrated by a combination of chaotic fiscal and monetary policies on one hand and a lack of investor confidence on the other hand. This is set to be worsened by the new indigenisation laws being pushed by Zanu PF.
While there exist abundant mineral resources that have been exported to foreign markets, there are even more abundant reserves of new, yet unexploited minerals such as diamonds, methane gas, platinum, gold and others whose extraction will definitely propel the country to higher levels of prosperity. Substantial quantities of these mineral happen to be situated in Matabeleland as exemplified the case of Tsholotsho which has rich seams of gold and deposits of diamonds. MIFOD would like to see justice prevail in this area. Every ounce of energy must be used in defence and utilisation of our heritage that lies buried under the soil of our forefathers' land.
In this breath we are concerned that the new indeginisation policies being pushed are only going to serve the purpose of funneling mineral wealth into the hands of the same people who have benefited from previous 'grab policies' such as the land reform programme. Are Matabeles ready to take their position as deserving recipients of the share of the cake?
6. Food Insecurity in the Region
The advent of the Zanu PF's chaotic land reform saw the replacement white commercial farmers on our ancestral lands with hordes of new black colonialists from northern Zimbabwe. Farms in the Nyamandlovu, Umguza, Marula and Insiza areas fell under new ownership including members of a Masvingo Apostolic Sect who were wagoned all the way from their native province to take up a farm in Marula as if there were no land hungry people in Matabeleland. In Rwanda the genocide that resulted in over a million people being massacred was occasioned by competition for land between the Hutu and the Tutsi ethnic groups. It is our wish that such unnecessary bloodshed be avoided in Zimbabwe.
Matabeleland is a dry region that is prone to long and frequent drought spells which makes it a perennially food insecure province. Most people rely on rearing cattle rather crop farming. However, the local commercial farmers and the CSC usually take advantage of the people's desperation by fleecing them of their wealth. Livestock syndicates set up by established farmers unfairly control prices of livestock during livestock auctions at the expense of communal farmers. Instead of assisting these communal farmers in protecting their livestock by providing extra grazing lands at a reasonable fee during drought years they force them to sell their livestock in the process aggravating their state of poverty. MIFOD shall raise awareness on the practice and exert pressure to bear on the culprits to desist from this inhuman action.
7. Demands
- The MIFOD demands that the government of Zimbabwe remedies all the current lopsided economic empowerment programmes by prioritizing Matabeleland in the distribution of the national resources and opportunities.
- The MIFOD demands that local students take up at least 75% of vacancies in all institutions of higher learning located in Matabeleland because that is what they are entitled to.
- MIFOD demands that the entry qualifications for Matabeleland applicants in these institutions be lowered so as to allow the region to catch up with the rest of the country on account of the history of genocide for which the guilty government has done nothing to atone.
- That all the resettled families on Matabeleland farms imported from outside the region be removed and that the land be given to many landless Matabeleland families.
- That power, resources and opportunities be distributed fairly across the country taking into cognizance the past injustices created by Gukurahundi.
Bantubenkosi Sithole is the Executive Director of MIFOD. He can be contacted at: maqhekeni@gmail.com
Source - Bantubenkosi Sithole