News / National
'Changes loom in Zimbabwe mining,' say Mugabe
14 Dec 2013 at 05:49hrs |
Views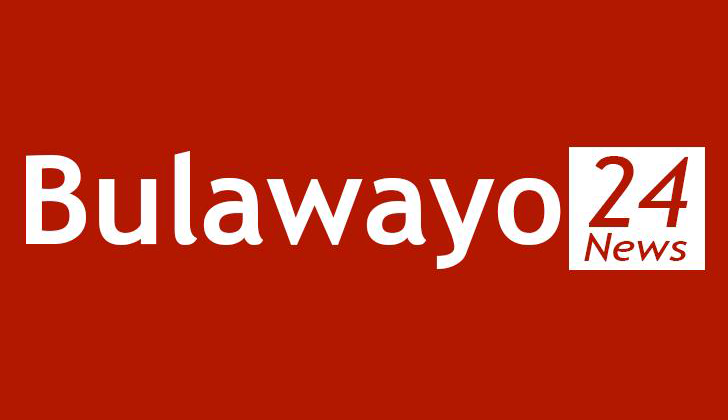 Major changes loom in the mining sector to ensure ordinary Zimbabweans derive more value from their natural resources, President Mugabe has said.
Opening Zanu-PF's 14th Annual National People's Conference here yesterday, the party's First Secretary said empowerment of indigenous people through ownership of their resources remained key to Government's activities.
Central to the changes is enforcing local beneficiation of minerals, particularly gold, diamonds and platinum.
The President singled out the Zimbabwe Mining Development Corporation for stinging criticism, saying a shake up of the State miner was on the cards.
Already, Mines and Mining Development Minister Walter Chidhakwa has dissolved the boards of three State mining sector enterprises.
This past week, he did away with the ZMDC, Minerals Marketing Corporation of Zimbabwe, and Marange Resources boards.
While changes were necessary because several board members have moved into politics and can therefore no longer serve, Minister Chidhakwa indicated that dissolution was necessary because Government wanted "to look at what they were doing".
And yesterday, the President said it could no longer be business as usual in the minerals extraction sector, emphasising that local beneficiation would be enforced and those resisting the development would be excluded from the multi-billion-dollar sector.
He said if Zimbabwe's forebears were able - using rudimentary technologies - to process minerals, there was no excuse for not doing so today.
"Kungochera zvicherwa zvinongobuda zvakadaro . . . zvino vakuru vedu used to make their spears, their hoes from Mhangura, you add value," he said.
"We should not continue to send our minerals out in their raw form. When its platinum, new (Zanu-PF) chairman weprovince ino yeMash West (Temba Mliswa) vanga vachitaura nezveZimplats. Zimplats have been exporting platinum and we have got very little in terms of even earnings, hameno kuti mari iyoyo irikuenda kupi? Externalisation no, we want our money back.
"When we sell our materials, whether they are raw or not raw, outside, the earnings are not sent back and we will have to look now at what was happening to seek an explanation of where the earnings from our platinum have been going.
"Anyway, tirikuvapa warning yokuti unless we have a refinery within a short period, VaMpofu vanga vavapa two years, I hope VaChidhakwa will pick that within two years. Kana manga musingade hameno zvenyu, asi hatichada kuti zvicherwa zviende kunze, kupi?
"Kunogutsa vamwe, kunopa mabasa vamwe vanozoiita refine. It is the same with our gold," he said.
He said gold would now be sold to Government only.
"We have now said no more selling of gold. Vanokorokoza vanosungirwa kutengesa kuFidelity (Printers) kuReserve yedu chete, no more illicit dealings in gold.
"Diamonds we would want to centralise that. Mukatarisa kunanaBotswana, even in South Africa, Angola, Namibia it's not free for all. It's only government and partners who produce diamonds."
President Mugabe said the inclusion of several players in the diamond mining sector had resulted in increased incidences of smuggling and Government would act decisively on this.
He castigated ZMDC for not effectively carrying out its mandate and said a shake-up at the institution was looming.
Zanu-PF's First Secretary pointed out that the Zimbabwe Agenda for Sustainable Socio-Economic Transformation (Zim-Asset) was premised on empowering indigenous people through ownership of their resources.
Zim-Asset was immediately embraced by the conference with all ten provinces giving it their backing.
The conference in the Mashonaland West capital of Chinhoyi is running under the theme "Zim-Asset: Growing the economy for empowerment and employment.
President Mugabe, who is Head of State and Government and Commander-in-Chief of the Zimbabwe Defence Forces, said: "Today we meet comrades and friends around the theme of our economic programme Zimbabwe Agenda for Sustainable Socio-Economic Transformation, Zim-Asset for short.
"That programme will run from now until December 2018. That means it is a programme and it becomes our mandate. We have discussed it with the Politburo and Central Committee and made the necessary adjustments to it and we have now taken it to our Government, our own Government and to the ministers and it has been agreed that it should run until 2018.
"Zim Asset.. agrees with what we said in our elections manifesto."
President Mugabe said the policy document was premised on the indigenisation programme.
"In the elections we promised to empower our people. We also promised that we shall observe the right of ownership, indigenous ownership of our resources. All these aspects and others are now encompassed, have been bundled together to give us Zim-Asset," he said.
President Mugabe said Zim-Asset would operationalise what was promised in Zanu-PF's July 31, 2913 election manifesto .
Implementation of Zim-Asset has been structured under the four clusters of food security and nutrition, social services and poverty reduction, infrastructure and utilities, and value addition and beneficiation.
President Mugabe said Government would strive to eradicate hunger and starvation.
"We must work for food security and nutrition, that's one area to produce enough food so we can feed ourselves and not be hungry. Obviously it's not just food. If we have enough grain it's not just nutrition you will have, you get much more than nutrition.
"Tikadya tikaguta zvasara tinoitei nazvo? Tinotengesa topfeka, toendesa vana kuchikoro kana zvakawandisa tinovhairawo zve," he said.
He added that Government would work towards rehabilitating infrastructure like schools, roads, clinics, hospitals and construction of new facilities, especially in rural areas.
The President highlighted the plight of civil servants, which he said would also be addressed.
"What about those who work? These institutions don't just work on their own. They do not run themselves. They need people to run them and are those people well paid, well salaried?
"No, we must pay our people well. We must pay the teachers well, the nurses and doctors well and other workers in these institutions well, those in social services, social welfare well and of course those in the civil service they must well-paid. Well-paid does not mean exaggerated pay."
He said civil servants deserved decent salaries to enable them to afford basic necessities and make savings.
Zanu-PF's First Secretary called on banks and other financial institutions to be disciplined so that they can retain the confidence of ordinary people.
Source - herald