News / National
No one will die from hunger says Mugabe
13 Dec 2013 at 10:29hrs |
Views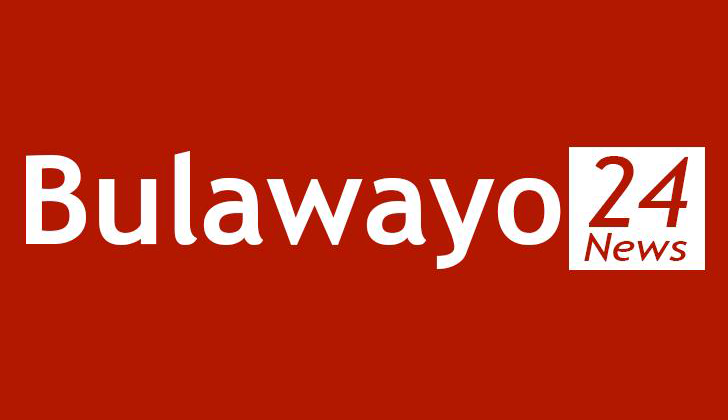 President Robert Mugabe, says his party will not allow anyone to die of hunger. He was officially opening the 14th Zanu PF Annual National People's Conference underway in Chinhoyi. "We are aware that that suffering from hunger has affected even our children with malnutrition. We have heard reports that some children have dropped out of school because the parents can not pay school fees. That's a pity and we can not allow that," he said.
He said the government's economic blue-print, the Zimbabwe Agenda for Sustainable Socio-Economic Transformation, ZIMASSET, will run until December 2018. "We have discussed it in the Politburo and Central Committee and made the necessary adjustments to it and we have also taken it to our own government, that is the ministers and it has been agreed that now it should run until 2018," he said. President Mugabe said ZIMASSET is in perfect harmony with Zanu PF's election manifesto.He explained the four major clusters of the blue-print. "It agrees with what we said in our election manifesto. It's key areas of focus are number one, food security and nutrition. That we must work for food and nutrition, to produce enough food so we can feed ourselves and not be hungry. Obviously it's not just nutrition. We will have much more than nutrition. We sell the surplus, clothe ourselves, send our children to school. "Social services and poverty eradication. By these we mean eduction, welfare and health. Our education should be strengthened. The graduation ceremonies at our universities have shown us the desire of our parents to improve our education. So we will be improving the quality of our education -the infrastructure, the enrollment and we will do the same with our health sector. President Mugabe said his government will look at developing hospitals and clinics throughout the country. "We will look at improving equipment, then, what about those who work? These institutions don't just work on their own.They don't drive themselves. They need people and are those people well paid? We must pay those teachers well. Our nurses well. Those in social welfare well. And of course, those in the civil service, they must all be well-paid. Well-paid - that does not mean exaggerated pay, but it means enabling our people to have money that they spend on their families' education, health, a bit of travel, but also leave something they can put into the bank. The President castigated banks for charging heavy interests on deposits. "Our banks must improve their discipline. They are not there to steal; they are there to improve our economy, to serve our people. They must be thankful to the depositors." he added. He went on to explain the fourth cluster in ZIMASSET. "Infrastructure and other utilities - that means improving our roads,having more of these roads well-done. God be glorified. so we need good roads,but we need good communication also - the telephones,mobile phones and information technology, we all need them. It is important for people to e connected. We must give our people telephones in the rural areas, electricity, water, dams, in the rural areas and improve also the delivery, reticulation of water in the urban areas. "We demand an end to the dirty water that councils are in to urban dwellers," he added. "The last cluster is value-addition. Mining without adding value does not benefit us. Even our ancestors used to make spears,hoes etc from smelted iron. That was value-addition. We should not continue to send our minerals outing their raw form,whether it's platinum... We have very little even by way of earnings in the platinum sector. We want our money back. Wen we sell our materials whether raw or not, the money must come back and we have to look now at what has been happening to have explanations as to where the earnings from our platinum has been going. "We are in them a warning that unless there is a refinery within this period... Cde Mpofu had given them two years. I don't know how much time Cde Chidakwa is giving them. But we want the money from our platinum," said the President. President Mugabe castigated illegal mineral dealings in old and diamonds,saying only Fidelity is mandated to trade in the yellow metal."We have now said no more selling of gold to anyone and everyone. The informal gold miners (makorokoza) should sell to Fidelity only. No illicit dealings in gold. "At the moment we have about six companies and three are really companies worth talking about,but we will discuss wit the partners. We also want greater transparency. Then our own arm, the ZMDC... But is i there to just watch and wait for the foreign side to sell and manage affairs even though it's a 50-50 partnership? Why is the ZMDC doing nothing? Why are they not organising our own people? The ones we trained? So we will have to shake up the ZMDC," said the President. So those are the four clusters on which we will be working as government and we should not make empty promises.
He also expressed his desire to see the blueprint done in Shona and Ndebele.
He concluded by thanking the electorate, saying he has forgotten the 2008 loss. He thanked the party membership for ensuring a resounding Zanu PF victory.
"We went through a torturous five years, but we humbled ourselves and now we know the type of colleagues we had. That was hell. You can go back there if you want," he said.
The 14th Annual National People's Conference ends on Saturday with delegates departing for their various destinations.
Source - zbc