News / National
Living between a rock & hard surface - Brenda Manyoni Narrates her Story!
15 Jun 2021 at 13:46hrs |
Views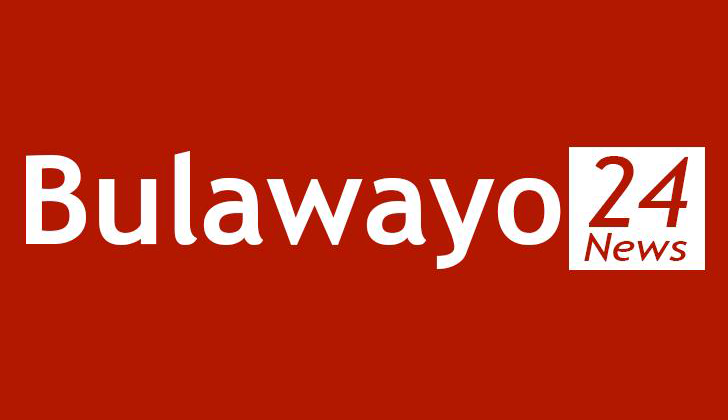 The quagmire that Brenda Manyoni (25) is living through is terribly deplorable. Brenda says she does not 'understand' how, her nylon skirt caught fire when she was just five. The girl reports that she got treatment that led to the healing of the wound to such a condition that she had to participate in school athletics around 2012.
The wound rekindled around 2017, the time the girl was in Kadoma employed as a house maid.
Fortunately, the Social Welfare Department intervened and Brenda went through Siakobvu, Kariba and Chinhoyi Hospitals but without any much lucky!
Flesh around her left leg has continued to decompose and shake off, almost exposing the tibia bone. Human samples were taken after cancer was suspected! Unfortunately, the test results have not come out since 2019.
Brenda is the third born in a family of five. She says she doesn't remember the time she last met her two blood sisters and a brother who labours at an unnamed farm in Karoi.
Although Brenda claims to have completed her ordinary level at St Michaels Mission (Siakobvu) in 2015, she has not accessed her O'Level results yet.
"I don't know whether I passed or not" said Brenda sitting in KARIBA Hospital bed on the 6th of March 2021, the date this correspondent visited her. "We can't afford anything at such times we're languishing in abject poverty. Our mother and father passed on successively in 2013 and 2014."
The narration was so sorrowful that the correspondent almost wept.
Two small mushroom shaped structures make up a home for Brenda and the head of the family who is her 20 year old sister - whose highest level of education is Grade 7.
Asked why the young sister would not proceed to form 1, Brenda smiles "sadly"
"How can the value for education be recognised in our circumstances? Brenda asked the correspondent. "Education appears to be a secondary priority to us because my sister is faced with competing demands. She has to work the small field, take care of me and do all the house chores."
It is evident that the young sister has been overburdened by work and has little time to rest. The real problem being not on the length of time she works, but the overwhelming way under the conditions of recession and adjustment, Linet is compelled to change the balance of her time between activities she undertakes in each role.
The sum of what Brenda reported were indeed issues that exacerbated the problems of gender inequalities and food insecurity in the community and a lonely home located in Munadziro Village in Nyaminyami RDC ward 7 under the jurisdiction of Chief Wilson Nebiri.
Without a Blair toilet at home, Linet has to lift Brenda to the nearby bush if ever nature calls, an embarrassing situation to her which, twice, made her attempt suicide!
The two she-goats and a yard looking piece of land displays this family's only means of livelihoods.
The duo however, celebrates being beneficiaries to a World Vision's relief programme in which they receive 50kgs of sorghum every month. However, those owning carts in Munadziro, take advantage of the disadvantages of the family, so they always charge the family a gallon for transportation of the bag!
Learning from Brenda's difficult situation, philanthropists in Kariba and the surrounding environment made monetary and material contributions towards Brenda.
Money, clothes, accommodation and food have been provided. These enabled Brenda to be driven from the 460km away rural home on the 4th of March 2021. The girl has been to Mtendere Mission Hospital (Zambia) thrice. Human samples from the wound were taken to the laboratories and the histopathology report received indicated that the wound had cancer cells developing. It was also unfortunate that space for amputation was unavailable that early May and the patient was advised to check in end of May 2021.
Huge interventions from the churches were seen the whole of May before a journey for amputation booking was ventured into.
The last trip to Zambia was on the 28th of May 2021. It is here where Brenda was referred to an oncologist in Lusaka so that she would undergo chemotherapy before amputation so she was driven back to Zimbabwe for this arrangement.
Unfortunately, Brenda's tibia bone broke up on Saturday 12th of June, at 0655hrs, few minutes of her waking up from a strange dream. This prompted a move to call for an ambulance. The girls are at Chinhoyi PH and are to proceed to a Harare Hospital.
Many people in and around KARIBA are working with the committee spearheading this voluntary charity project in an endeavour to see Brenda treated, empowered economically, politically and socially so that she becomes a custodian of her own destiny.
For those willing to extend their charity in the form of usd World Remit/Mukuru or Ecocash you may contact the project treasurer John Chirinda on 0772880870
Dumisani Mawere is a Community Development Agent . Also a ZMC Accredited freelance journalist who writes in his own capacity. He can be contacted at 0771285919 or email maweredumisani@gmail.com Only for humanitarian article publications.
Source - Dumisani Mawere