News / National
Kariba water pumps saga takes new twist as supplier dodges questions
15 Jun 2020 at 08:11hrs |
Views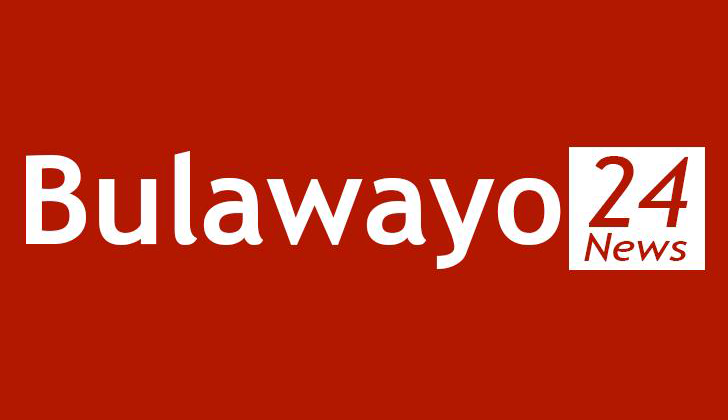 The resort town of Kariba is currently being likened to "The Fool" in Reggae great Bob Marley's hit single "Rat Race", who goes thirsty in the abundance of water. The song is a serious social commentary to explain why resource-blessed societies still have the majority live in want.
Lake Kariba, which washes the shores of the resort town, is the world's largest man-made lake and reservoir by volume, according to Wikipedia. And yet the town is short of adequate potable water. Ridiculous as this sounds, this is the subsisting situation.
The lack of consistent water supply at all times to Kariba's suburbs is likely to negatively affect the town's bid to return successfully to tourism, which had been closed due to COVID-19. The pandemic has heightened people's sense of hygiene which hinges on the availability of water.
If Kariba is not short of actual water, why then is there no water flowing out of taps when needed?
All problems acknowledged - technical, geophysical, climatic, environmental and financial, Kariba's city fathers resolved to acquire new water pumps to stem the problem. It is the procurement of these proposed water pumps that has raised a stink, paralleled only by the looting in the national acquisition of COVID-19 personal protection equipment (PPEs). The water pumps never arrived as advised by the councillors, who were clearly relying on third party information. Then the coronavirus struck and the water situation exacerbated.
Kariba Mayor, George Masendu, and his councillors have failed to respond satisfactorily to questions from stakeholders and the tourism Industry, in particular. This has fed into the speculation that the deal has suffered from the effects of corruption. This is compounded by further allegations that the Mayor and management have put their comfort and welfare ahead of the town's public health by acquiring five brand new Toyota Hilux twin cabs. The supply of the vehicles was advertised under tender number MOK11/2019. The Mayor has neither denied nor confirmed these allegations, putting a dampener on the stakeholders' confidence in his leadership.
Kariba is an MDC-Alliance-run town, with the coalition supplying 8 out of the 9 councillors. One would have expected an implementation of the Alliance's SMART cities concept as Kariba Municipality attended the SMART Councils Summit in Harare in March 2020. SMART cities are envisaged to have adequate water. This publication spoke to Councillor Pedzisai Munhuweyi (Ward 8) about this and he confirmed that Kariba will implement SMART Councils Summit resolutions. "We are and we have been implementing it despite the launch and the resolution. These issues are not overnight issues, especially with this economic situation", intimated Munhuweyi. He then turned to the "hot potato" issue of water pumps, alleging that the national COVID-19 lockdown has hampered progress. "Our pumps were supposed to have been delivered but lots has happened all borders are closed", claimed Councillor Munhuweyi.
Although this might sound like a genuine reason, it is not. At the Municipality of Kariba 16th Finance Committee Meeting held on 25th February 2020, it was resolved that "supply and delivery of water pumps should be concluded by 14 March 2020", according to item number 5.7 on the meeting's minutes. The meeting was attended by 6 councillors (including Munhuweyi) and relevant members of Council management. This set date was well before the national lockdown was announced for 31st March 2020. In fact, the Beitbridge border between Zimbabwe and South Africa was never closed, with South Africa's Home Affairs minister, Aaron Motsoaledi, declaring publicly that "we will never close Beitbridge border". The minister justified this on the basis that " we have only one border post with Zimbabwe - Beitbridge. We will never close that one. It's the gateway to the rest of the continent", said Motsoaledi on 16th March 2020. Further still, Aganang Consulting Engineers, only closed for the South African lockdown on 26th March 2020, according to their website; well after the set delivery date of 14th March 2020.
Other councillors ignored questions sent to them in writing. Ward 9 councillor, Simbarashe Manyumwa, referred questions to Ward 7 councillor, Ralph Maoneyi, who heads the SMART cities initiative. Maoneyi offered to "present a call or do audios in response" but didn't honour his word. When told that PNCR would go ahead with the story even without his comment, he went mum.
Mayor Masendu, like Munhuweyi, blamed COVID-19 for the slow implementation of the SMART cities agenda which would have seen a seamless supply of vital water to stakeholders. The delay in approving municipal budgets by the ministry of local government also weighed them down, according to Masendu.
With nothing tangible coming out of those who should know in Kariba, the people's elected leaders and policy makers; PNCR contacted the supplier in South Africa. The first thing one notices is that the tender document for "the supply, delivery and installation of brand new water pump sets" was strictly targeted at and limited to "domestic reputable bidders registered with Procurement Regulatory Authority of Zimbabwe". This particular supplier company South African and is registered in South Africa. It was also difficult to establish if Aganang Consultancy is the same company as Aganang Consulting Engineers as there is no website for Aganang Consultancy, the contracted supplier.
Beauty Pembere, confirmed that Aganang Consultancy are indeed the suppliers. "Our company was awarded the tender to supply water pumps to the Municipality of Kariba". She went further to offer to answer questions, clearly declaring that "I am in a position to answer ANY questions pertaining to the procurement of pumps which are within our area of responsibility. Kindly send me an email with your questions so that I can answer them properly."
Pembere however morphed from being in a position to answer ALL questions to a closed circuit after the questions were dispatched. She couldn't respond if her company had been paid in full. In fact, none of the five questions presented was answered, with her changing tack to "can you CC the TC", something she could have done herself in her response. PNCR didn't want a rehashed response from a person behind a desk in Kariba, but a factual position from the supplier on the status of the ordered and paid for water pumps.
All this ducking and diving is coming at a time Zimbabwe is gripped with corrupt procurement deals involving overcharging by obscure foreign companies. Aganang Consultancy does not not appear in any online search. Mr James Risch, the US Senator for Idaho and Chairman of US Senate Foreign Relations Committee has written to the World Bank requesting stringent conditions for assistance to Zimbabwe as the country is suffering from "pervasive corruption and impunity" and a " demonstrated disinterest" in the well-being of citizens. This is exemplified in Kariba. One cannot just understand the opaqueness of the procurement process and the changing of positions from being forthcoming to being evasive and dodgy.
Lister Nhigo, the Municipality of Kariba's dismissed Budget Committee Chairman, makes a point that Kariba councillors are not lying but they are merely a clueless lot, not well-versed with business procedures. "These guys actually havanyepi but reality havatozivi". He goes further to say that "much information varikuvigirwa nemanagement", suggesting that management may be up to no good and not serving community interests. This fosters corruption.
Nhigo's sentiments were backed up on social media platforms where others likened the mayor to a modern day Lobengula being tricked by the Charles Rudds of our time.
Whilst the Municipality of Kariba might be well-intentioned, the opaqueness of their procurement processes and lack of effective communication are subjecting them to public scrutiny.
Were the water pumps paid for in full? Has the supplier demonstrated ability and honesty? Kariba is waiting for the day it can harness its water into something valuable.
Join our mailing list for Kariba news and other important updates by emailing : patsakatrust@gmail.com.
follow us on twitter: @PatsakaCRI, SoundCloud patsaka-community-radio Facebook Patsaka Trust
Source - Laiton Kandawire: Patsaka-Nyaminyami Community Radio Environment and Tourism Correspondent