News / National
Police tighten lockdown movement rules
10 Apr 2020 at 07:51hrs |
Views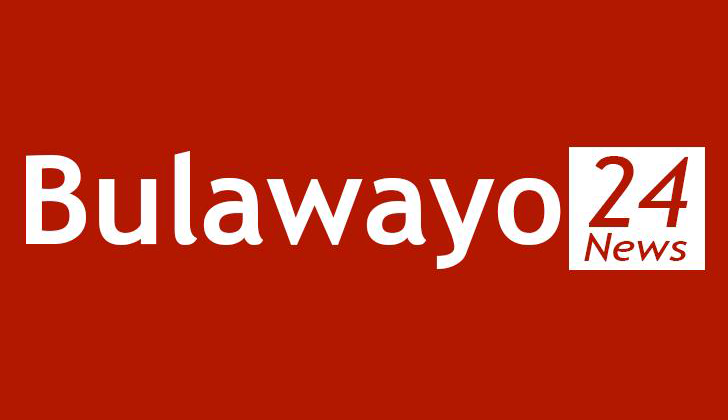 Police were tightening enforcement of lockdown movement rules yesterday following significant increases in the number of people driving into Harare city centre during the second week of the lockdown. There were also concerns that people were laxer about maintaining social distancing when standing in shop queues or personal interactions.
After high levels of voluntary compliance for both travel and social distancing in the first week, the Harare provincial Joint Operations Command (JOC) has been concerned about growing numbers ignoring or bending the movement rules during the second week, with private vehicle traffic in particular rising fast, hence the tightening of police enforcement and at times placing roadblocks at points where it was impossible to evade them.
And while most shops now control entry to ensure that it is easy to maintain social distancing inside the food shop, the short queues outside are less under control and at times people crowd, cutting the distances between them to less than one metre.
Provincial JOC chair and Minister of State Senator Oliver Chidawu said yesterday he would raise his concerns with the National Covid-19 Taskforce for deliberation to avoid eroding the gains realised during the first week of the lockdown.
In an interview after visiting Wilkins and Beatrice Road Infectious Diseases hospitals, Minister Chidawu expressed reservations over lower compliance levels. City Health director Dr Prosper Chonzi said the lockdown was meant to ensure applicability of public health dictates to combat Covid-19, chief among them social distancing. Without compliance, the country risked an increase in positive cases which could end up being difficult to contain.
"What informed the lockdown is the mode of transmission of this disease. It is by droplet infection so if somebody coughs or sneezes, then the droplets will land somewhere within a metre. If no one touches that surface to introduce the virus into their body, either by touching their mouth, nose or eyes, then the virus will disintegrate wherever it lands.
"Social distancing is therefore important in that you won't have people close to each other to pick up the droplets within the metre. Now, if people are crowded, chances are that somebody will pick up that virus and it will propagate the survival of the virus," said Dr Chonzi. "If people continue crowding and continue with the business as usual approach, we will not be able to get on top of the situation."
It was hoped that if the country went for 21 days with people staying at home, the virus' concentration within communities would be reduced.
"If it is a lockdown, it has to be complete. We had already gone through the first seven days and people were complying. Now we are seeing more cars on the streets, more people and the opening up of places like the markets. We are shooting ourselves in the foot," said Dr Chonzi.
Experts said lessons from China, which totally locked down the epicentre of the virus, Wuhan City, showed that a complete lockdown was effective in containing Covid-19. Community Working Group on Health executive director Mr Itai Rusike said although the lockdown measures could appear draconian, they had to be enforced to avoid a catastrophe.
While produce markets were permitted to operate this week, health authorities still want social distancing when people buy food. At some there was enforcement of both hand-washing and social distancing but this is not universal.
There are now illegal vendors in several residential areas also going about their business. But police in Harare tightened up and intensified vetting of private vehicles approaching Harare's city centre with rigorous checks that saw motorists and passengers being turned back if they could not show or satisfy officers that they were in an essential service.
The vetting process also extended to passengers in Zupco buses with each traveller compelled to produce valid documentation confirming they were involved in an essential service. Police commander for Harare province Commissioner Bernard Dumbura personally toured all the province's check points where he also participated in the screening of private vehicles' drivers and passengers.
Motorists and passengers whose documentation could not satisfy the police were turned away at the roadblocks visited by reporters.
At the intersection of Seke Road and Delport Road Comm Dumbura personally joined his traffic officers in vetting motorists and passengers as early as 7am. Speaking at another check point near Harare Exhibition Park along Samora Machel West, Comm Dumbura said only exempted motorists and passengers who are offering essential services should be allowed into town.
"We are here at this check point and as you can see there is strict vetting of vehicles and people who are going into town. We realised that there are a lot of vehicles now in town. A lot of motorists have been sent back home because they failed to satisfy us that they are involved in an essential service. Those managing to evade check points to get into the city centre were still being caught.
"Some motorists are evading checkpoints to get into town. We are aware of that and our officers have been deployed in the CBD. Several motorists have been arrested today for defying this lockdown directive.
The checkpoint along Samora Machel Avenue East had been moved to a location where it was difficult, considering the rivers and streams in the area, to cut around it. It was noticeable that around half the vehicles approaching the roadblock were upmarket sedans, twin cabs and SUVs coming in from Highlands and Greendale but that these were mostly turned back while commercial vehicles and private vehicles whose drivers had required documentation were quickly allowed through.
In Mutare, traffic was high yesterday as more people got into the CBD to buy basics before the Easter holidays, resulting in longer queues in supermarkets. Sakubva Musika was a hive of activity as vendors sought to sell perishable fruits and vegetables.
In Kariba, vendors started occupying the legally-open Nyamhunga vegetable market and attracted many residents buying fresh produce.
Municipal police were manning the entrance asking people to wash their hands.
There was a lot of movement in both Mahombekombe and Nyamhunga high density suburbs, with police coming in occasionally to disperse crowds.
In Beitbridge, police increased visibility at most business centres where shoppers were failing to observe social distancing. While the majority stayed home, some illegal vendors were frequenting business centres and suburbs between 6am and 10am. Traffic remained low at the border where mostly trucks carrying grain were coming in from South Africa.
Source - the herald