News / National
Lockdown loses momentum
09 Apr 2020 at 13:10hrs |
Views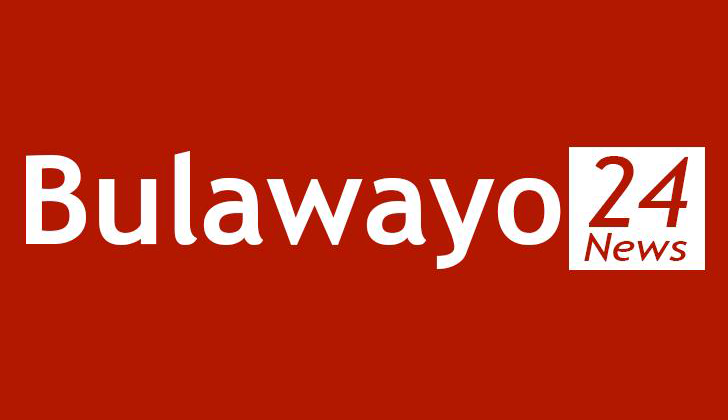 THERE are growing concerns that the ongoing 21-day national lockdown that was imposed by President Emmerson Mnangagwa to combat the spread of coronavirus is running out of steam.
This comes as Zimbabwe has recorded its 10th case of people who have tested positive for the lethal disease, amid startling revelations by the government at the weekend that some of the rapid testing kits for coronavirus in its stocks are defective.
Yesterday, health experts warned that public discipline regarding the lockdown was continuing to slip, a worrying situation that they said had been exacerbated by the constant amendments of shutdown measures by authorities.
The treasurer of the Zimbabwe Hospital Doctors Association (ZHDA), Tapiwa Mungofa, told the Daily News yesterday that it was now imperative that the government dealt with the national "complacency" that was creeping in.
"It was never going to be an easy thing to do (a complete lockdown) because of the state of the economy, but unfortunately the virus does not regard those issues.
"It becomes difficult to control the disease when you have people mixing, because people cannot maintain social distancing.
"Our people can ill afford to buy things like masks, so they will be exposed because of this," the worried Mungofa said.
On his part, the president of the Zimbabwe Professional Nurses Union (ZPNU), Robert Chiduku, said the ongoing "tweaking of measures, coupled with the apparent disregard" of the lockdown measures would endanger many ordinary people.
"We are not prepared for the worst because of our attitude as a nation.
"Everyone has to come on board …Those people who are disregarding government directives are wrong, for they are putting the whole nation at risk," he warned.
This comes as Mnangagwa continues to amend his lockdown measures, including his recent decision to allow farm produce to be sold at the country's markets — where both the farmers and the buying public are disregarding physical distancing rules.
In the aftermath of the brouhaha that was caused by the police's raid on hordes of vegetable vendors in Mutare, as well as some skirmishes in Harare, Mnangagwa moved with speed to allow fruits and vegetables to be sold at all markets.
"Farmers must continue to produce for our nation even under conditions of lockdown.
"Farmers and traders alike must equally continue to deliver produce to markets, including to those markets that supply our cities, towns and growth points.
"To that end, I direct our security arms to ensure a pathway for food supply. All agriculture activity must remain undisturbed throughout the period of the lockdown," Mnangagwa said then.
On Monday, he also allowed money transfer agents to resume their operations, to cater for locals who are dependent on remittances from the diaspora.
Yesterday, his spokesperson George Charamba — while admitting that some of the amendments had had the unintended consequence of increasing human traffic — defended the decisions.
"The problem started with the police (when they closed vegetable markets) because people then went for days without replenishments.
"What has now happened is that everyone is running to replenish stocks … and necessarily you end up having that deluge which becomes difficult to control.
"That is what we were trying to control by ensuring that there is a flow of horticultural products for purposes of feeding the nation," Charamba told the Daily News.
"That time we lost is why we now have the influx. But we hope that in a day or two we should have an easing of the movement as people replenish," he added.
When Mnangagwa initially announced the 21-day lockdown on March 27, he had left the question of this group of traders open-ended — leaving police and ordinary people wondering what the official position was.
Charamba said the government had allowed banks and money transfer agents to operate after realising that companies and workers in essential services were failing to bank, while recipients were not accessing their money.
"There were some people in the essential services who could not bank their money … online because money is a physical product.
"In theory, we have a lot of remittances that are coming into the country, but they are not being delivered because of the disruption of air traffic.
"These are dimensions that people who will be pushing for the closure of airports are not aware of," Charamba said further.
Today, Zimbabwe enters day 10 of the 21-day lockdown, amid growing restlessness by other small traders and many long-suffering citizens whose bank balances have been depleted by the astronomical cost of basic goods in the country.
Meanwhile, police said yesterday that they had arrested 250 more people, bringing the total number of those nabbed for violating the lockdown measures to 2 441 since March 30.
"Of the 250 people arrested, 13 were for breaching liquor regulations, 24 for breaching road traffic rules, and 18 for opening businesses without exemptions.
"Another 136 people were arrested for unnecessary movement, while 59 were arrested for miscellaneous acts," police national spokesperson Paul Nyathi said.
As part of enforcing compliance, the government instituted a further new law last month that criminalises the gathering of two or more people — except in special circumstances.
Statutory Instrument (SI) 83 of 2020, which operationalises the current lockdown, also criminalises the hoarding of medical supplies needed for coronavirus
Any gathering of more than two people is prohibited — unless people are at a funeral or waiting for public transport.
Even under these two exemptions, the number of people should not exceed 50.
Outside of this, people are only allowed to leave their homes for essential goods and services, including going to shops to buy food or visiting pharmacies for medication, and going to fuel stations.
SI 83 also says if anyone is caught, and refuses to return immediately to his or her home, or has no home, such people would be treated as having escaped from a place of detention, isolation or quarantine.
It also says those found guilty of hoarding medical supplies needed to combat Covid-19 and food will either be jailed for a year or pay a fine.
Severe contraventions will attract both a jail term and a fine.
Zimbabwe recorded its first coronavirus death last month after television personality Zororo Makamba — who was the youngest son of telecommunications tycoon and legendary former broadcaster James Makamba — died at Wilkins Hospital, after being diagnosed with the lethal virus.
According to the World Health Organisation (WHO), the coronavirus comes from a large family of viruses that cause illnesses ranging from the common cold to more severe diseases.
Its symptoms include pneumonia, high fever, flu, shortness of breath and diarrhoea — and the precautions that have to be taken include covering your mouth when coughing and sneezing, and continuously washing one's hands.
Source - dailynews