News / National
Of life in the COVID-19 era
29 Mar 2020 at 07:24hrs |
Views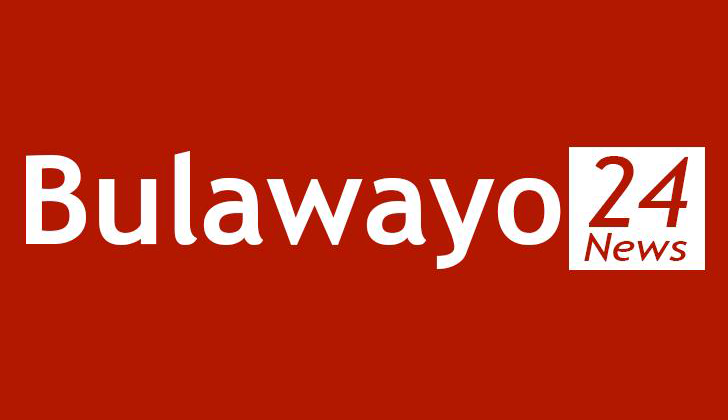 A little over a week ago England wicketkeeper Jos Butler nearly broke the internet when a video of the 29-year-old and wife Louise doing pilates, surfaced.
The Englishman was in full Test gear — fitted with the whites, pads, helmet, gloves and bat — as he helped his wife conduct her pilates lesson.
With the England and Wales Cricket Board having put all cricket activities on ice; Butler and many of his countrymen have found ways of entertaining themselves during these challenging times.
For many countries, lockdowns have become the order of the day.
Zimbabwe begins its lockdown tomorrow.
Former England star Ian Bell has since started a challenge in which he asked his millions of followers on Instagram to send him videos of themselves practising batting with toilet rolls. It is a trend he started himself, with the 37-year-old former English international sharing the best clips on his Instagram stories.
Some of the biggest names in football have also joined in the craze; as some resort to online gaming as a pastime, while others post videos of themselves playing keepy-ups using weird objects. But these are some of the lucky ones.
The same cannot be said about a huge number of Zimbabwean sportsmen and women plying their trade in foreign lands.
For most, they are stuck in their own personal hell. Topping that list are some of the countries' student-athletes, like Chengetayi Mapaya, Tinotenda Matiyenga and Tawanda Chikasha. "My base country is South Africa and here the situation has escalated in the past two or three weeks, from the time the first cases were reported," said Chikasha, a student-athlete at Wits University. Chikasha is best known for his exploits in water, having recently made history when he became the first Zimbabwean to participate in the Cape to Rio Yacht race.
"I'm still undergoing my studies at Wits University and we had been involved in just how the country, and the world at large, is reacting to the virus. As an economics student, we were just looking at the situation from an economic point of view. However, things took a dark turn when one of the medical students from our university tested positive.
"It was at that point that it really hit me, and I came to the realisation that this virus is real and so close to home," he said
Chikasha has since been holed up in his room, and is using the opportunity to catch up on his studies.
Inasfar as his sport is concerned, Chikasha said: "It's been quite devastating; but I have been spending most of my time concentrating on the theoretical aspects, working on my navigating, researching on the latest trends and stuff," he said. Texas Christian University (TCU) student duo of Matiyenga and Mapaya have similar experiences. "Here in the US, the virus has been spreading rapidly and in Dallas we have been on lockdown for some time," said Mapaya.
Mapaya and his countryman-cum-roommate Matiyenga had one of the most horrific awakening experiences with the pandemic.
"We had just travelled to New Mexico for the indoor national champs; but while checking in, our coach just came and told us to pack up our things and get ready to return home.
"That is roughly when the pandemic first surfaced. Soon we were back home, with all schools, and tertiary institutions, closed," he said.
So how is Mapaya passing time?
"I am usually just doing my core-workouts, riding my bicycle in the garage of our apartment and working on my cardio.
His roommate has not taken the lockdown well. "It has been hard; and I am literally going out of my mind, like I have never had so much free time," said the short-distance specialist. "The Olympics got pushed back and African Championships scrapped; and I feel kind of 'useless', as the season is practically over.
"I am constantly wrestling with my body as it wants to go out, and work out, but that is impossible because of the lockdown," he said.
For the more seasoned campaigners of the foreign contingent — Tyran Fagan, Tafadzwa Chitokwindo and Blessing Masakadza — the lockdown has hit them harder.
Based in Spain, Germany and the UK respectively, all three have experienced the brunt of the virus and its subsequent lockdown; with over 57 786 cases and 4 365 deaths in Spain, 47 278 cases and 281 deaths in Germany and 578 deaths in the United Kingdom.
"We have been on lockdown for the past 15 days now, in Spain, and I think we are the third or fourth most affected country," said Fagan, who plies his trade at Bathco Rugby Club.
"Luckily, I have not been in contact or heard of anyone with the virus in my area; but the virus has had a tremendous effect on my rugby, what, with sport around the world cancelled.
"When we went into lockdown, our club trainer sent us programmes for indoors. I have been doing a little running in the passage, some bodyweights stuff and cardio.
"It has not been too bad; we have all just tried to remain positive, protect ourselves as much as possible, and just try to weather the storm, "he said. His Sables teammate, and sevens specialist, Chitokwindo echoed similar sentiments.
"I am based in Germany, the southern part, and here things are a bit tense as people are really not sure what the future holds or how long this thing is going to be around for," said the Cheetahs' talisman.
"Some small companies, SMEs, are already talking about not being able to get back on their feet, while the big companies like BMW and Audi have shut down operations completely.
"As sportsmen we rely on these companies for sponsorship and if they close shop, or fail to reopen, then it will have a spiral effect on our sport. We may end up out of a job.
"Nowadays, you can do a workout from literally anywhere, and everywhere, and I try do my cardio, push-ups, pull-ups and sit-ups. "I don't necessarily have a routine, but try to do as much as possible and as often as possible," he said. "It has been tough here in England, "said Muzarabani, who plays for county side Northamptonshire. "We travelled to Singapore, a few weeks back, and tried our level best to stay safe and protect ourselves. Since we have returned home, it's been more of the same.
"Cricket has been put on hold. We are told to stay at home, and we have been trying our best to stay positive.
"We were recently given gym equipment and now I spend most of my time working out," he said. The effects of the virus are not confined to those outside our borders, as 100m specialist Ngoni Makusha and Zimbabwe sevens coach Gilbert Nyamutsamba will attest.
The duo is not taking any chances with their lives. "It has been really hard on some of us; as sport is our lifestyle, but then our health comes first before anything else," said Makusha.
"Obviously performance is going to be affected, but I am just trying to stay in shape.
"I work out, jog regularly, and try to stick to a good diet. The federation has done a good job of keeping us informed in terms of cancelled or postponed events," he said.
Source - sundaymail